We may earn money or products from the companies mentioned in this post.
Hair Fiber Enhancement: The most Effective and Cost-Efficient way to Disguise Thinning hair in both men and women!
Do you have a bald spot or thinning hair? Are you looking for an inexpensive, easy solution to conceal the problem? Three words… Fibers for hair!!
It's no secret that the first thing people notice is a person's hair. Whether it be a trending haircut or hair flaws… People pay attention. This is the reason people of all ages spend so much time and money improving the way their hair looks. Some hair issues require more work to fix than others. You may want to consider using fibers for hair.
In this article we will discuss how hair fiber builders help hide receding hairline, conceal bald spots in the crown and amplify the appearance of your beard.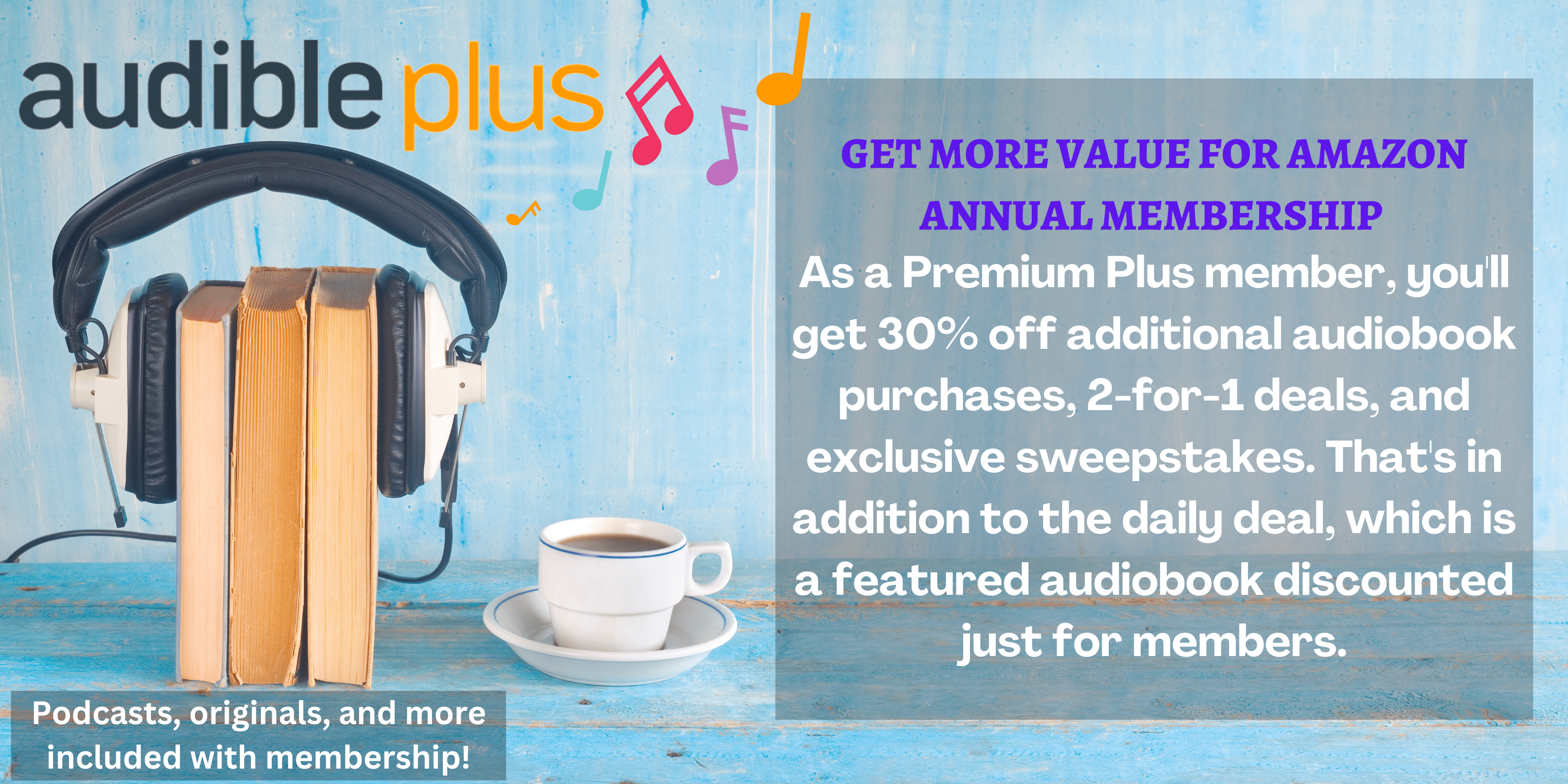 Click here for Amazon Annual Audible Membership!
What are hair fibers?
Hair fiber is a hair concealer that covers minor hair loss in both men and women. The product is made with the same protein keratin as human hair, fibers get attached to existing hair on the scalp, giving off a fuller appearance of real hair.
Note, the hair follicles in the scalp and hair fibers bond together by a strong natural static connection. A perfect example of a static bond is the same as when a balloon is rubbed against the hair and it then sticks. However, to better hold the fibers in place you will need a holding spray. The fiber hold spray is an adhesive that bonds the keratin hairs to your own hair for better results at longer durations.
Hair loss can cause hair imperfections
One of the most common signs of balding is a shift in your hairline. A person will often begin to lose density, or their natural hairline may change from a rounded shape to an M-shape.
Most people who experience hair loss begin to show signs by age 30. By age 50, on average of 50% of those people displays at least some noticeable hair loss… And by the age of 60, two out of three people are either bald or show a pattern of baldness.
In addition to losing more hair as you get older, in total 80% of men and nearly 50% of women experience significant hair loss during their lifetime.
These stats are astonishing… as you see, hair loss is the leading factor for hair flaws. Don't let this scare you!
There are things you can do to camouflage thinning hair on the scalp and make it look like authentic hair. Keep reading to find out the best methods when applying fibers to your scalp!
Can you cover up thin hair with fibers?
The short answer is yes, you can hide thinning hair in your frontal line, crown, and even in the beard.
Areas such as the hairline are delicate, and many people try to preserve it by keeping it intact. Think about it, your frontal line is the first thing people see! Maturing hairline affects millions of men and women causing uneven, sloped, or outright receding hairlines.
A mature hairline is a common condition for millions of people, which causes hair to thin or recede in the area surrounding your temples and forehead.
In addition to enhancing a bad hairline, the replicated keratin protein can conceal thinning in the crown of the head. The fibers can make a balding crown nearly impossible to detect as long as you use the right color and accommodate your hair texture.
The hair loss concealer is also a great product that will disguise patchy facial hair. Many people can't tell that it is a fake beard because the fibers look like real hair, making the beard look fuller.
Whether you're looking to make the hairline more pronounced or hide bald spots, there are many options available. The most common and inexpensive way to fix hair issues is by using good blending hair products. Don't worry, I'll cover how Toppik could help you achieve your hair goals later in the article.
Types of fibers that can improve your looks
There are two different types of fibers for your hair: powder and spray. Spray fibers will have a noticeable shine, whereas powder fibers will not give off any gleam but still create an illusion of thickened hair.
It is important to know your hair type when using this product… As it will be consistent with your hair grade and reduce detection by others. The dry hair fibers look a bit more natural in afro hair, whereas the spray fiber better accommodates straight hair.
Spray fiber Enhancement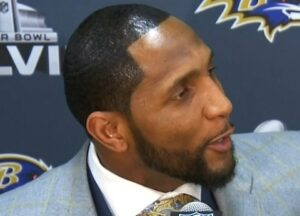 Enhancement fiber spray is a product that can be used to create the illusion of a perfect hairline or fill in bald spots on the scalp. The spray concealer is easy to use and extremely fast to apply. Note, hair spray concealers can be a beneficial option for men on the go with limited time to fix their hair.
However, the question you must ask yourself is whether the spray fiber is a good fit for your hair type? If you have a really bad receding hairline the spray may not be the best option for you. You'll end up looking like Ray Lewis… Don't believe me, take a look at the photo below.
As you see from the photo above, Ray Lewis's hairline looked unnatural. If you look closely, you'll see the difference in level, texture, and shine.
In this case, Ray Lewis would have been better served if he applied the hair fiber to thinning hair in the crown. From there he could have used a powder fiber for his hairline. Yes, it's more time-consuming but would have resulted in a better hair appearance.
Powder hair fiber
An alternative to the spray-on hair fibers is a powder hair concealer, which is applied in the same manner. Just like the liquid form, the powder fiber could be applied to the crown and frontal hairline to hide flawed areas.
The dry hair fibers are designed to last longer and look like your real hair. Keep in mind, the powdered fiber for hair is more time-consuming than the spray-on. However, this option may not be ideal for people who have unnatural hair colors such as bleach-blond, blue or bright red.
The powdered hair enhancement comes in a variety of 9 natural hair colors which include gray and white. This gives people the option to match their hair color.
Con of both liquid and dry hair fibers
The fibers applicator helps boost confidence in men with a bald spot or experiencing hair loss. Still, the hair building system isn't perfect, there are flaws with the hair thickening product.
The downside of both products is that they can be messy if you are not careful. They can be a pain if it gets on clothing or bed sheets, removing the product from such material is not an easy task. This could be a deal-breaker for a customer who wants to use a natural-looking alternative to hair units.
Another issue people encounter while using fibers is that it can cause scalp irritation. Though the complaint is uncommon, it is a concern when using products like toppik hair fibers.
Lastly, customers with physical limitations find it difficult to apply the hair-building fiber on their own. This might be enough to make someone want to get a more expensive hair unit instead of fibers.
Benefits of hair building fibers
People who do not have a lot of money to spend on thickening applicators will find benefits from using hair fiber. The low cost of a natural-looking hair enhancement makes it a viable option for many people.
When the hair thickening fibers bond correctly, you can rest assured that the keratin concealer will stay completely intact. Both the wet and dry keratin fibers are fade-proof and can withstand most scenarios.
The keratin hair fibers offer customers the option of thicker and natural-looking facial hair! This is a huge confidence booster for guys who cannot get their beards to connect. Keep in mind putting the fibers on your face is a much easier application process than putting it on your head. However, neither are extremely difficult.
Overall natural keratin hair fibers are a great product for covering balding spots on the crown, frontal line, and beard. Hair loss doesn't have to be a factor when choosing a hairstyle any longer… Choosing the right fibers will instantly make your hair look thicker and fuller!
Does hair type affect how natural the Toppik fibers look?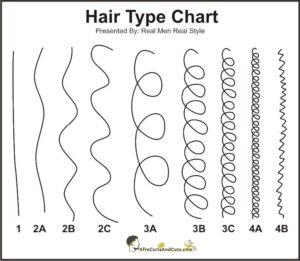 There are 4 types of human hair texture: straight, curly, wavy, and kinky. Toppik is designed to customize the hair fiber for each individual type.
For example, a customer who has straight or curly hair can expect the fiber enhancer to be more natural-looking in the crown. However, toppik fibers look less natural in the hairline in type 1 and 2 hair than it does in kinky hair.
On the flip side, a customer with kinky or coarse hair can expect Toppik to look more natural throughout their head. Keep in mind that coarse hair texture is better suited for Toppik because they can "cling" easier to coils.
In addition, customers with curly, wavy, or straight hair may need fewer Toppik fibers than people with kinky hair.
Choosing the right hair product and color tone could help many people achieve a full-looking hairstyle for their hair type. Customers with wavy hair or kinky-curly hair should consider Toppik Hair Building Fibers for the best results possible.
What are the risks and side effects of hair enhancement treatments?
There are some risks associated with using hair fibers to hide hair imperfections. One of the most problematic side effects of hair fibers is allergies that are associated with dyes. This is a result of all hair fibers dyed to match our natural hair color, and therefore contain colorants. Here are some side effects of using Toppik fibers:
Allergic reactions
Skin irritation
Redness
Burning sensations
Itchiness
The solution for someone with sensitive skin is to avoid products containing known problematic ingredients. Make sure that you read the label on any product you use to be sure.
If you experience skin reactions after 24 hours of using any hair product, you should go see a dermatologist immediately. As it could be a more serious condition.
Barber fiber enhancement Q&A
One of the things I like to do at the end of each article is to add a question-and-answer section. This not only brings the blog post full circle but also allows me to answer common questions within the topic.
Do hair fibers wash out?
One popular question that people ask about Toppik is whether the fibers wash out. The simple answer is, yes! No matter what type of hair you have, Toppik hair building fibers stay until you wash it out.
The fibers may shift but can be easily touched up. When the thickening hair product is combined with a fiber hold it will last all day and night.
Toppik, for example, is a great brand that does not have any problems fading over time if you sweat. Many people search for ways to enhance their hair without spending a lot of money. Toppik is one way to do that, and the fibers wash out easily with shampoo when you're ready for it to come off.
In theory, a quality hair fiber should hold up very well in rain. However, I wouldn't be in the rain for too long just to push the limit of the product. With that said, be wise and you should be fine.
What are Fibers for Hair made of?
I am sure you're wondering what is in hair fibers! You can find many ingredients in a bottle of thinning hair concealer. The items to watch for are:
Keratin protein
Chlorphenesin
Ammonium chloride
Polyethylene Terephthalate (PET)
Acrylates Copolymer
PVP/VA Coplymer
Phenoxyethanol
These ingredients create a product that is lightweight and flexible. It also absorbs moisture to provide the look of thicker, fuller hair!
Make sure that you read the label on the bottle completely, so you know what is in the product! Like I mentioned before, the best way to avoid allergic reactions is to be aware of what items are in the product.
How long do dry hair enhancements last?
When powdered hair fibers are applied to the scalp, they adhere and form a bond with your natural hairs so that they look as if you always had these healthy locks of hair on your head.
One thing that people should know about fibers is that the longer it's left in place, typically the longer it lasts too. This is because the product needs time to settle in bond to the noggin!
Typically, powder fiber application will last about 3 days if it isn't washed out.
This means you will need to reapply the fibers every three days to maintain the realistic look of the hair enhancement.
For more Toppik dry hair fiber colors visit Amazon.com.
How long does hairline spray last?
Most often people compare powder and liquid enhancers to figure out which of the two are better. One of the questions that often comes up is which one lasts the longest… I went to a local male grooming shop and just asked.
One of the barbers at Shave barber shop told me:
"Most of the time liquid hairline enhancer lasts a few days longer than powdered products." He said, "I usually recommend it for people who are used to having long-lasting styles or those that don't like reapplying their enhancements every day".
The grooming barber went on to tell me there is also another difference between liquid and powder as well.
He explained, "Liquid sprays would be better at covering up bald spots because they offer more coverage due to their wet nature." he added, "Powdered fibers will need to be applied in thicker layers to get the same level of coverage".
Another benefit of using liquid hairspray is how easy it is applied. The barber also stated that dark colors such as black and brown are easier to get away with because they are more natural colors.
If I am totally bald, can I use Hair Fiber?
Hair fibers are great if you need to touch up bald spots… But does it work well if you're completely bald?
The answer is NO. Hair fibers will work on a head that has some hair, but it's not going to make your head look like you have hair if there isn't any.
If the top of your scalp looks completely bald and shiny then covering up with fiber won't help. This is because there needs to be something to apply the concealer to!
For this reason, people who are totally bald may want to explore other options such as wigs or toupees for more coverage.
Will Fiber enhancement clog my pores?
The hair fiber will not clog pores. If you have a skin problem where the hair on your head makes it hard for the sebum to come off your skin, then there might be some obstruction.
If you use the product and it makes your skin break out, you should see a doctor. This could help avoid further problems in the future.
As a side note, a common scalp condition called seborrheic dermatitis is caused by the excessive production of skin cells and too much oil on your scalp, which can lead to hair loss. In this case, you should avoid all hair styling products until you consult with your primary doctor.
Although fibers do not clog your pores, it's best to avoid potential problems by shampooing regularly after the use of fiber enhancers. Over the years in this business, I've learned you can never be too cautious… Better to be safe than sorry.
Can I mix different colors of Hair Fiber?
Hair fibers come in many different colors to match your natural hair color. You can mix different colors of Hair Fiber to conceal the spot in the crown, hairline, and beards.
Note, the fibers come in natural colors such as black, brown auburn to blend with your natural hair color.
Combinations of Fiber colors:
Black Hair Building Fibers
Dark Brown Hair Building Fibers
Light Brown
Blonde
Medium Blonde
Dark Blonde
Auburn
Red
Dark Grey
Grey
Salt and Pepper
Pure White
As you see, there are many combinations of hair colors you can choose from. If a brand doesn't offer a specific color, you can create your own by mixing a touch of shade you want.
Can hair fiber regrow hair?
An easy misconception of natural hair builders is that they grow hair. The fibers can hide balding spots and help make a thinning beard fuller, but the product lacks the ability to regrow hair. Instead, consider adding an organic biotin supplement to help regrow your hair. Get a bottle of DrFormulas DHT Blocker 5000 biotin supplement for Men and Women on Amazon.
Biotin vitamin works best when combined with hair-building methods such as a balanced diet and routinely massaging your scalp. This technique will increase blood flow which is necessary for hair growth.
Another good idea is to moisturize the skin on top of your head to promote healthier regrowth.
Hair fibers will only disguise bald spots, however, following a hair growth routine could do the trick and regrow your hair.
Is hair fiber good for your hair?
Some people believe that the chemicals such as formaldehyde, which can damage human skin cells. I search multiple sources but didn't find any proof that formaldehyde is used in hair fiber products. Furthermore, there is no scientific evidence showing using this product will cause any harm to your hair or scalp! So don't worry!
What is a hair fiber applicator used for?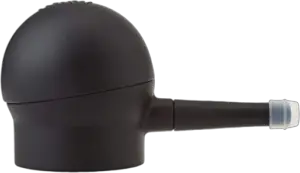 Hair fiber applicators come in many shapes and sizes. Some have a thin tip that has a brush on it. It applies the fibers to your head or beard so they will not be visible.
The applicator reduces making a mess by limiting hand contact with the fiber on your scalp. This is a secret weapon during the application of the product… Best of all this item makes applying the fibers super easy! For more information about a fiber applicator visit Amazon.com.
Crown fiber application
When you use the hair fiber adaptor, apply it with light strokes by brushing from front to back, top and bottom while keeping contact with skin. This technique will cover the crown area with natural-looking fibers in seconds.
Hairline fiber application
When using the hair applicator, make sure to use a card over your forehead when spraying the product. This will distribute the product evenly and cover any bald spots and thinning hair better.
Be careful not to over-spray your hairline with enhancers after a haircut. Doing so makes your line look unnatural and easily noticeable to others.
Beard fiber application
To cover patches in your beard is very similar to the technique used when putting concealer to your line. You will need to use a card to make sure the shaping is straight like it would after a fresh haircut or shave. It's just that easy!
Conclusion
I hope you've learned a few tricks for hiding bald spots in the crown, hairline, and beard with our fiber concealer tips.
Remember, it is a good idea to use an adapter if you're using human hair fibers when applying it to your scalp or facial hair. This will reduce making a mess during the application of hair building products.
Keep in mind that hair fibers only enhance your hair, it does not regrow it. There are many alternative options for treating hair loss… Visit Forhims.com for more information and options available to help you get your hair back.
If you liked what we shared today, then please click "Subscribe" at the top of this post. This will let you know when we have more information for you in the future.
Don't forget to also read the articles below:
Newsletter
Sign up for Afrocurlsandcuts.com newsletter to be first notified of events, promotions and most importantly fresh blogs articles!