We may earn money or products from the companies mentioned in this post.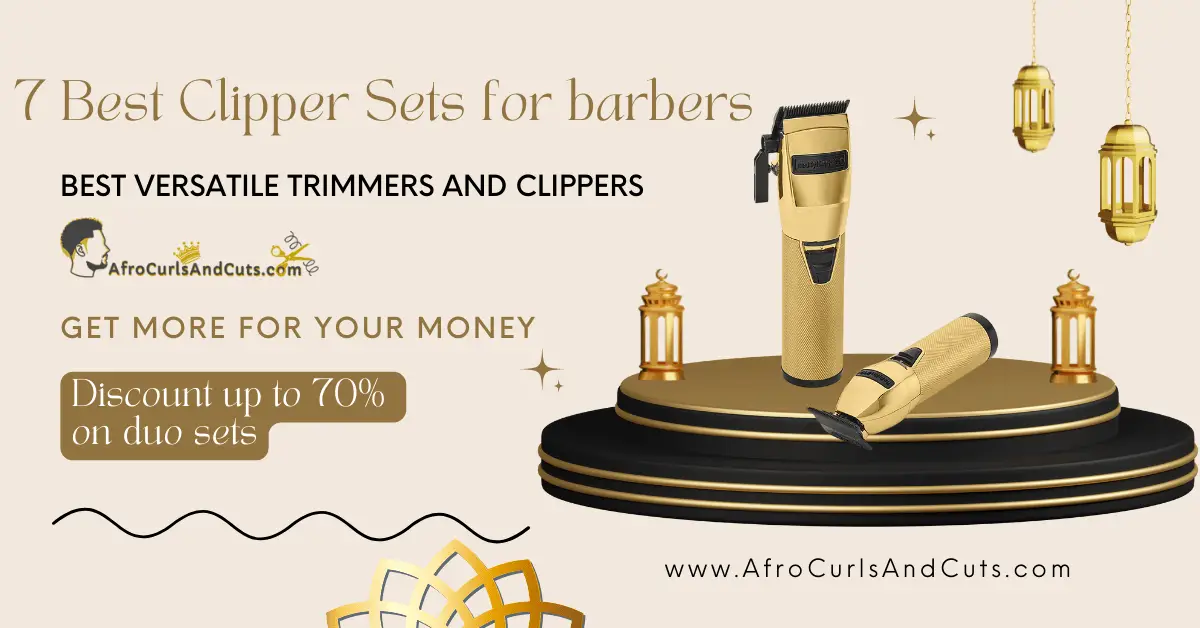 Are you a freelancer searching for the best clipper sets for barbers to start your career in the hair industry? Don't worry. All of the best professional barber clippers sets are all right here.
When it comes to finding clipper sets for barbers, there are many choices out there. Like really, how do you know which clipper and t-outliner duo will work best for you and your clients? 
Finding a suitable clipper & trimmer combo is challenging when you don't know where to start. Make the wrong decision, and you might end up wasting money on a set that doesn't fit your needs.
We've compiled a list of the seven best clipper sets for barbers to help you make the decision process easier.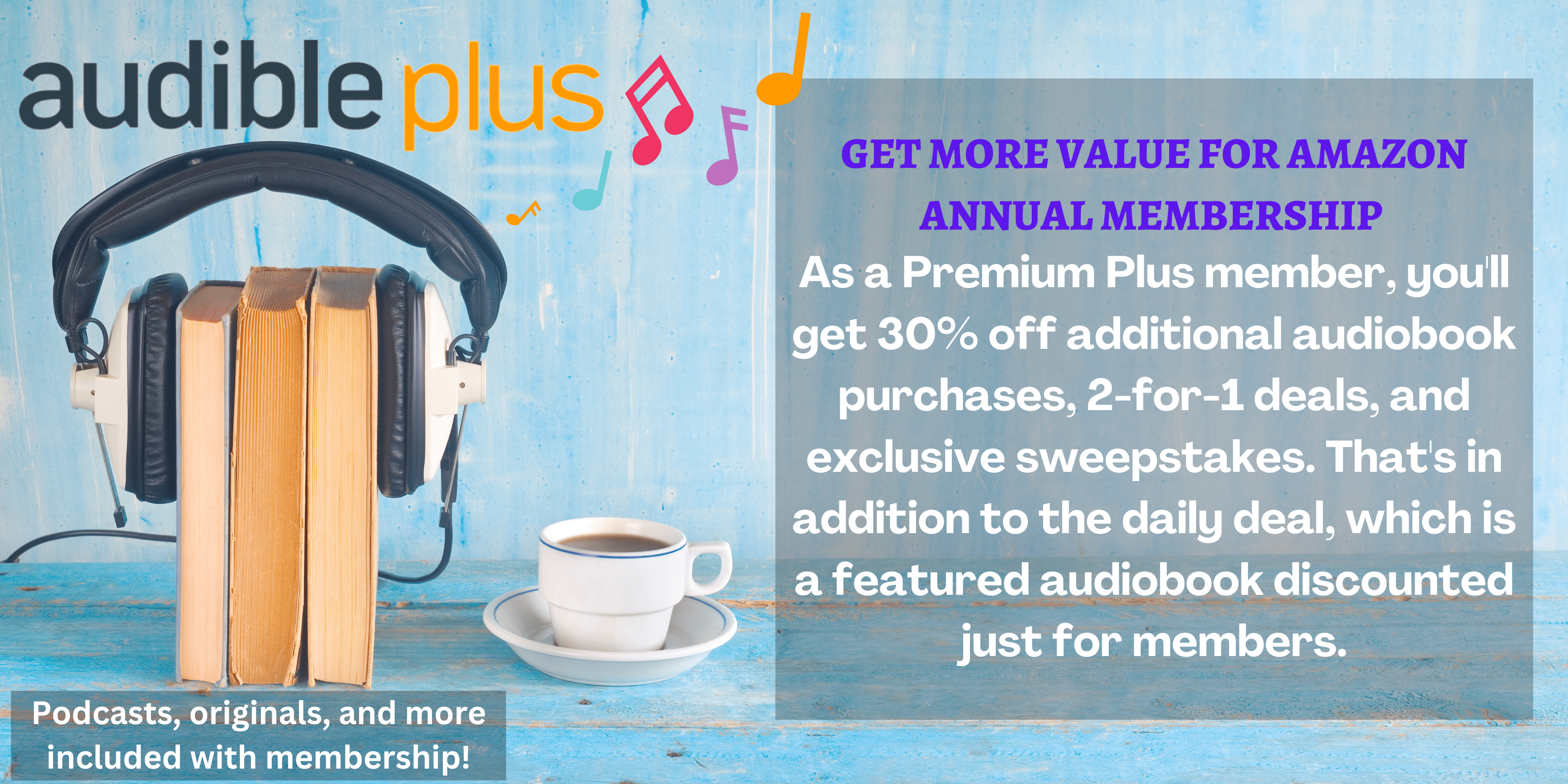 Click here for Amazon Annual Audible Membership!
7 Best Clipper Sets for freelance hairstylists:
If you are in a rush, here is the list of the 7 Best Clipper and T-Liner Combo Set:
7 best Clippers 2-piece set combo
If you're looking for the best clipper set for barbers to start cutting hair, then check out some of the buddle sets below.
1. BaBylissPRO Barberology MetalFX Series Clipper and T-Outliner Set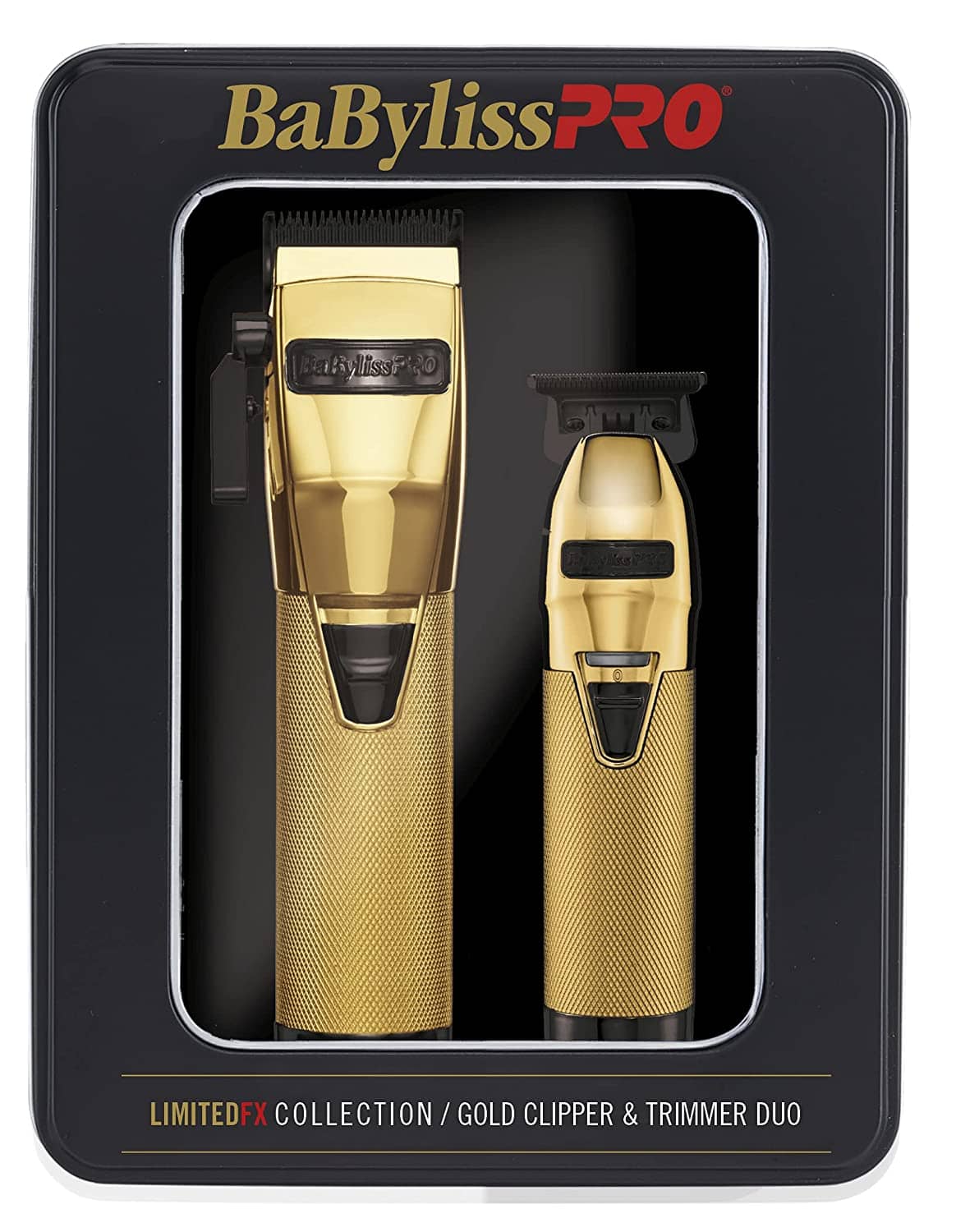 Check out Amazon For Reviews and Pricing (BaBylissPRO LimitedFX Collection)
The BabyLissPRO LimitedFX Collection is elite haircutting set for freelance barbers. This combo comes with the FX870GB Metal Lithium Clipper and FX787GB All-Metal Lithium Outling hair trimmer. This is a must-have duo set for stylists trying to make a name for themselves.
BabylissPRO Premium Design
When you look at the BabylissPro duo set, it's easy to see why it's one of the best in the industry. The ergonomic design of the clipper and trimmer makes it comfortable to hold. This is essential for barbers who may have to use their equipment for extended periods.
Its high-quality, all-metal designs ensure that the trimmers and clippers will not slip out of your hands. The Baybyliss's knurled barbell grip provides a firm hold on the tools while cutting!
The primary color of the set is gold with a black accent; I will tell you, it just looks badass in your tool kit. Your clients will forget you're a freelance barber and think you're a master barber with these premium trimmers and clippers.
Cordless Battery Life of the BabylissPRO FX870GB & FX787GB Combo
The Babyliss duo clipper set is cordless and offers a 2 to 3-hour run time with a quick charge feature. When you're a traveling barber, you will rely heavily on your battery to keep you cutting. 
The long battery life ensures the clipper and trimmer will not die in the middle of a haircut. The BabylissPRO Barberology MetalFX Series duo set is one of the best in the business for barbers on the go. You'll be able to get a lot of cuts and keep your clients happy.
Durability of the BabylissPRO MetalFX Series
The Babyliss Trimmer and clipper duo set is built for tough. That is because the T-blade and hair clipper is encased in solid metal material that protects your equipment from high-impact damage. 
The luxury clipper can withstand a beating, but it can also cut through any hair type. It does matter if you have coarse hair or fine hair; the duo set can handle the task of cutting it.
The 2 piece trimmer set comes with a 2-year warranty that covers any defects in the product. With the Babyliss clipper warranty, you can be sure the company lookout for you and stand by their product.
BabylissPRO MetalFX Set Efficiency
When it comes to the efficiency of the BabylissPRO MetalFX clipper and trimmer duo set, it does not disappoint. It's no wonder BabylissPRO is considered the best barber clippers set on the market for a freelance hairstylist.
The bundle set is easy to use and efficient while cutting flawless haircuts. If you have difficulty handling other brands, the Babyliss will not be an issue; you will be able to use the set with either your left or right hand.
The hair grooming set also has a convenient on and off switch in the center, preventing fumbling and accidentally turning off your clipper while cutting.
These duo clippers and trimmers have a high-torque brushless motor that packs 7200 RPMs of power and can cut through any hair type.
BabylissPro MetalFX Sharp blades
As a barber, your electric blade is your best friend; that is why the BabylissPRO uses high-quality carbon steel blades. The sharpness of these blades provides a close and precise cut.
The people who created the BabylissPRO MetalFX set understand that a barber's livelihood depends on their blades. That is why they have made some of the sharpest and most durable blades on the market.
Both the T-liners and clippers have a Zero-gap blade that gives you more control. The T-Outliner has an extra-wide blade that covers more surface area, allowing you to work faster. Babyliss T-blade also has a graphite deep-tooth 2.0mm designed perfectly for shape-up lines.
The close-cutting carbon steel clipper blades are also sharp and efficiently handle any hair type. You can expect the premium steel will deliver a clean and precise edge-up that lasts for weeks.
The BabylissPro has a black graphite fade blade that is perfect for fading and blending. You can also adjust the blades with the 5-detent taper control, allowing the blade angle to get closer for a perfect haircut.
BabylissPRO LimitedFX Collection accessories
The Babyliss collection set comes with several add-ons to make cutting hair much easier. The BabylissPro bundle box comes with a power cord, cleaning brush, lubricating oil, 8 attachment combs, and a 2-year warranty.
You will not find a better hair clipper combo on the market; it has everything you need to achieve the perfect cut.
Our review of BaBylissPRO Barberology MetalFX Series Clipper and T-blade duo set
We spent many hours testing and reviewing the BaBylissPRO Barberology MetalFX Series Clipper and T-blade combo. After using it on several clients, we give it a 5-star rating. It is easy to use, efficient and delivers a clean and precise trim and shape up every time.
You don't have to worry about the equipment malfunctioning because it is built to last and comes with a 2-year warranty. The blades are sharp and can cut through any hair type.
The BaBylissPRO Clipper and T-liner combo are perfect for any barber or stylist beginning their career in the field… 
With the BabylissPRO duo set, you get great value, and it offers everything you need for a perfect fade haircut. If you are looking for a luxury all-metal cordless clipper and trimmer duo, the BaBylissPRO combo is the perfect set for you.
2. Novah Professional Hair Clippers and Trimmer Kit for Men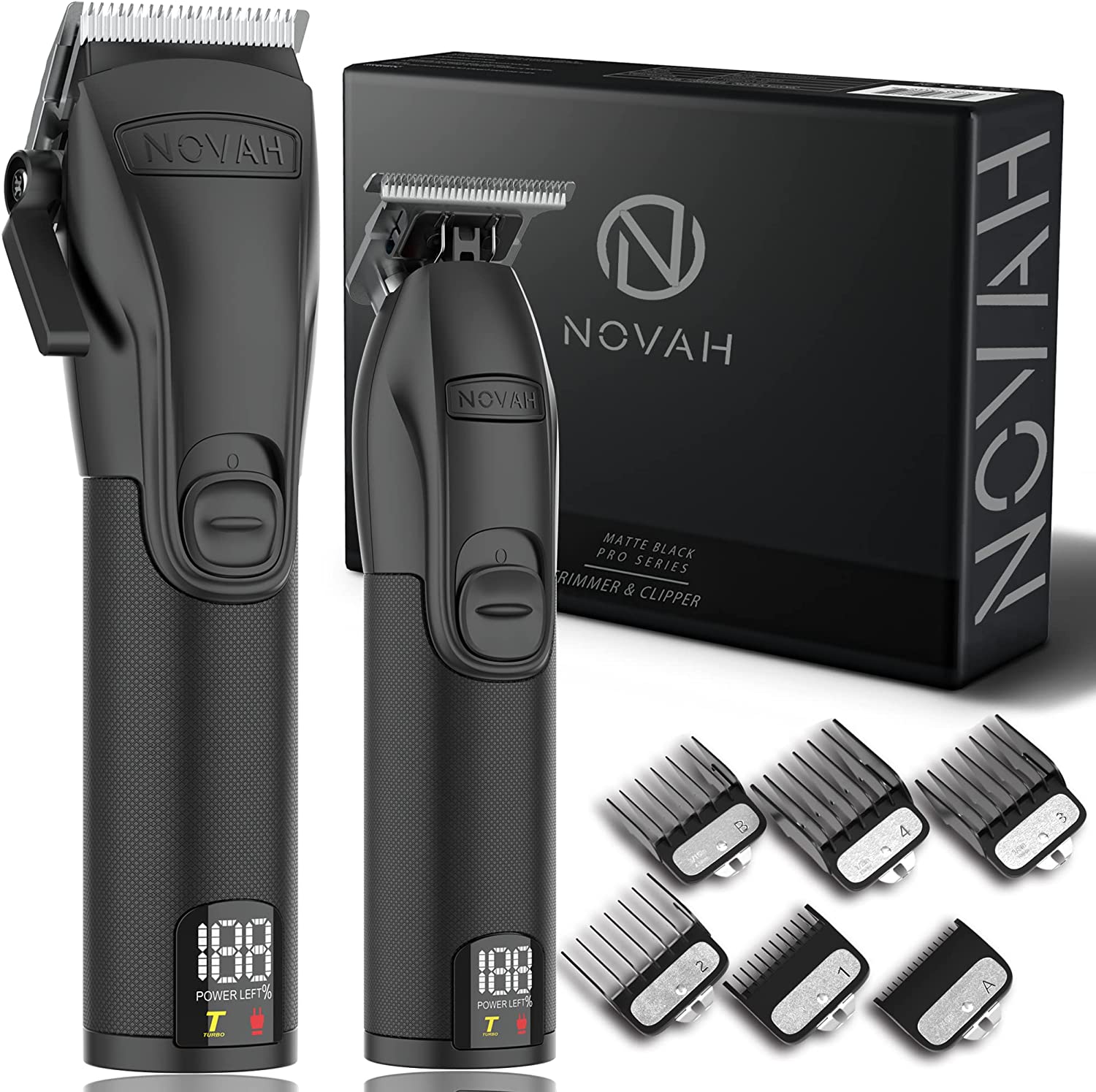 Check out Amazon For Reviews and Pricing (Novah barber combo set)
The Novah Professional Clipper and Trimmer duo set will take your barbering skills to the next level. It is a high-end clipper set that offers a lot for the price!
Whether you're an in-shop barber or an independent barber, the Novah clipper set is an excellent addition to your toolkit. It comes with various features and attachments that will let you create any style you can imagine.
Novah Bold Design
You'll love the jet black all-in-one trimmer when you look at it and see how professional the set looks. They look like a nifty gadget that belongs on Batman's utility belt. The Novah clipper and trimmer is a heavy-duty set that will last for years with proper care.
Both the trimmer and clipper bundle have a bright LED indicator that tells you when it is low on battery so that you can charge it in time. 
The pair also features an off-and-on switch that is easy to use, even while multitasking. This is a great safety feature that ensures you don't accidentally turn it on and ruin your client's haircut.
Another safety measure is the Novah sturdy knurled barbell grip to keep the clipper from slipping out of your hands. The trimmer combo kit is lightweight and will be a sure hit with the pros and amateurs alike.
Novah Cordless Clipper & Trimmer Set Long Battery Life
The cordless Novah trimmers have an extraordinary battery life that exceeds industry expectations. Don't hold your breath waiting for the Novah clipper and T-liner battery to die. The Novah combo set comes with a lithium-ion battery that lasts 4 to 6 hours without interruption. That's a lot of juice to get the job done over and over and over again!
The cordless 2-piece set has a premium battery built for endurance and longevity. You can bring it with you on your vacation travels and keep up your appearance throughout your trip. It also works great in a barbershop setting or for busy freelance barbers who need a reliable set.
You can get several haircuts on a single charge out of the Novah cordless set. Please don't ignore the energy life span of these clippers; your career may depend on it.
Indestructible Durability of Novah Professional Home Haircutting Kit
The Noval barber trimmers have a tough casing and are pretty durable, and it also has a slick professional-grade finish. You can drop it a few times, and it will still work like new!
However, I wouldn't put them underwater because it is not waterproof and would ruin the device.
Most hair barbers have had their Novah electric tools for years without replacing them. The Novah barber kit is practically indestructible and will withstand the everyday wear and tear of being a barber.
The efficiency of the Novah Barber Set
If you are looking for a quick, reliable, and efficient personal haircutting kit, the Novah set is perfect. The hair grooming combo kit tools are high-powered devices that will quickly cut through hair.
The trimmer is perfect for detailing and precision linings, while the clipper can quickly and easily cut through hair. That is because the 2 piece combo set has a reliable and powerful motor that won't fail under pressure.
Novah Sharp Blades
When it comes to shaping your hairline, you need a sharp blade that can make clean, crisp cuts. The Novah professional hairline clipper set has stainless steel blades that are incredibly sharp.
It features a self-sharpening mechanism that keeps the blades in top condition. This means that you will never have to worry about the blades getting dull.
Novah Hair Clipper set Accessories.
The Novah clipper and trimmer set also come with 6 premium metal guards, 4 trimmer guards, fast charging cables, a cleaning brush, and blade oil. 
You can not beat the quality and value of the Novah professional hair clipper set. It is a great investment for barbers who need a durable and reliable set of hair clippers.
Our review of Novah Professional Hair Clippers and Trimmer Kit for Men
The 2 piece combo does exceptionally well in fast-paced environments that a freelance barber experiences. The clipper could easily handle various hair types and outlast other clippers in its class.
The verdict? We rated the Novah T-blade and clipper groomer kit a 4.5 out of 5 stars. The Novah clipper and trimmer barber kit is an excellent set for anyone who wants durable and reliable haircutting equipment.
3. WAHL Professional 5-Star Barber Fading and Lining Combo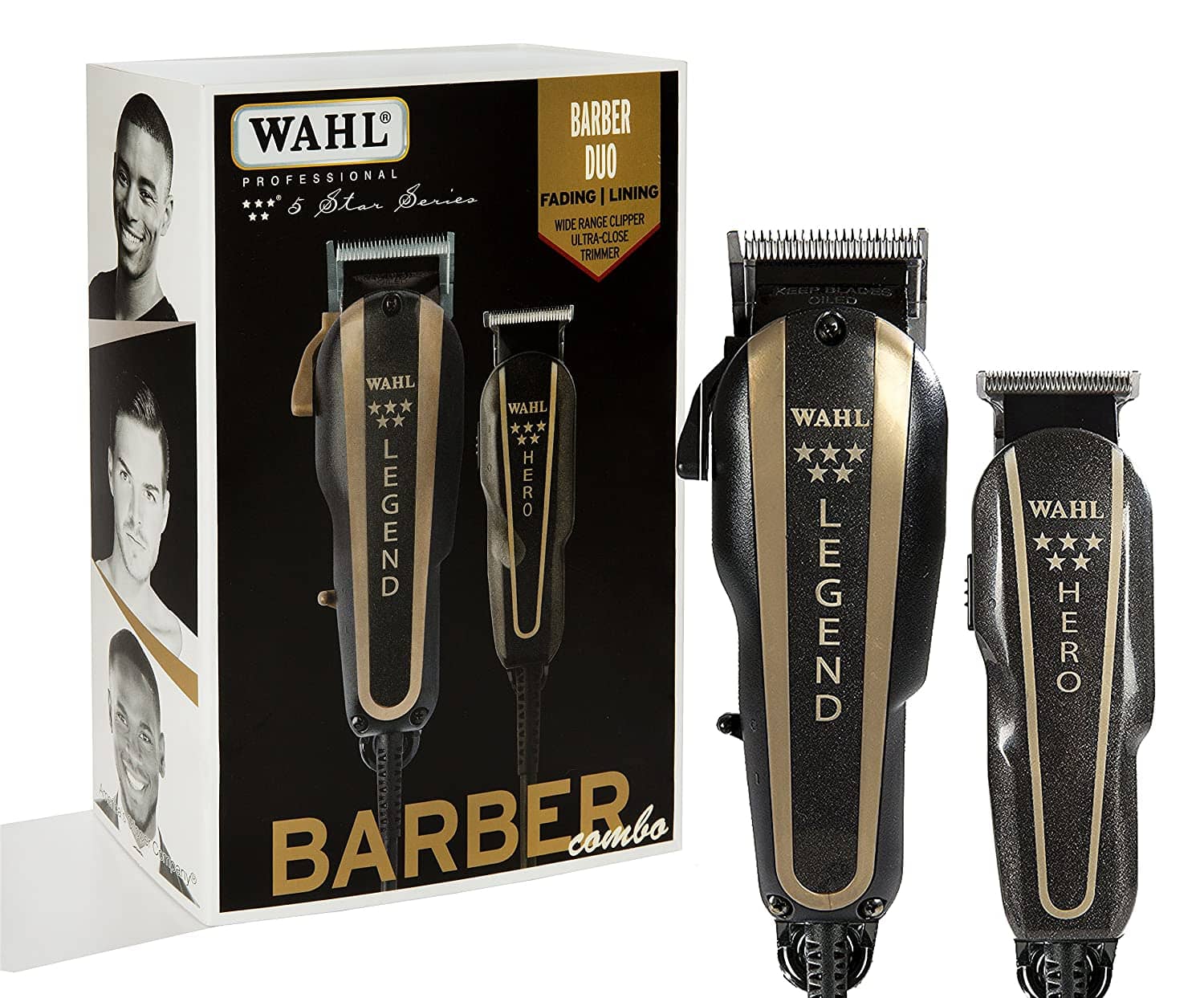 Check out Amazon For Reviews and Pricing (WAHL 5-Star T-liner & Clipper)
The WAHL barber combo set is the perfect kit for any professional or home user. It has quite a bit of power and comes with all necessary add-ons to get the job done!
WAHL 5-Star Barbering kit Eye-catching Design
When you think of top-quality barber equipment, WAHL is probably one of the first brands that come to mind. This company has a long history of making high-performance clippers and trimmers and is used by professionals and amateurs alike.
The WAHL 5-Star Hero and Legend set is predominately black with large gold U shape accents in the front. If you put the pair next to each other, it looks like a gold W… It's genius marketing if you ask me!
The slip-proof casing and soft grip make these clippers easy and comfortable to hold. This feature makes it one of the best clipper set for barbers who have to do a lot of fading and lining.
The professional hair clippers set for barbers have an off-and-on switch on the side of both the trimmer and clipper. I am not a huge fan of this placement because it's too easy to turn them off unintentionally.
I should also point out that the combo trimmers are not cordless, but they do come with a 10-foot-long power cord. You will still be able to move around freely while you work.
WAHL 5-Star Legend and Hero Barber set Durability
The hard plastic casing feels sturdy, but I would not make a habit of dropping these clippers. If you handle your equipment with proper care it will last you many years. It also comes with a warranty in case anything does happen to them.
WAHL Razor Shape Blades
The high-carbon steel blades are precision ground, stay sharp for a long time, and are perfect for fade haircuts and edging frontal hairlines. You will not have to worry about dull blades for a while.
WAHL 5-Star Clippers 2 Piece set Accessories
The WAHL 5-Star T-liner and Clipper include quite a bit in the box. You will find 8 attachment combs (1/8, 3/8, 5/8, 7/8, and 1), 3 T-shape trimming guides (1/16″, 1/8″, 3/16″), a cleaning brush, clipper blade oil, red blade guards, and instructions.
The kit has a lot for the price and can be used for all hair types. If you are looking for a versatile and durable stylists clipper set, the WAHL 5-Star is an excellent option.
Our review of WAHL Professional 5-Star Barber T-outliner & Clipper Combo
This is a great trimmer combo set, but it does have a couple of drawbacks. The placement of the off and on switch is my biggest complaint, but if you are careful you will not have a problem. Also, I wouldn't say I like that the pair is not cordless.
I have to give this set a 4.2 out of 5 stars because it is a great buy for the price. Despite the few flaws, this is an excellent buy for the price. You get a lot of additional add-ons, and the blades stay sharpened for a long time.
The kit is perfect for fading and lining hair. If you are looking for a durable and high-quality trimmer set, the WAHL Professional 5-Star barber combo is perfect!
4. Ufree Hair Clippers and Hair Trimmer Set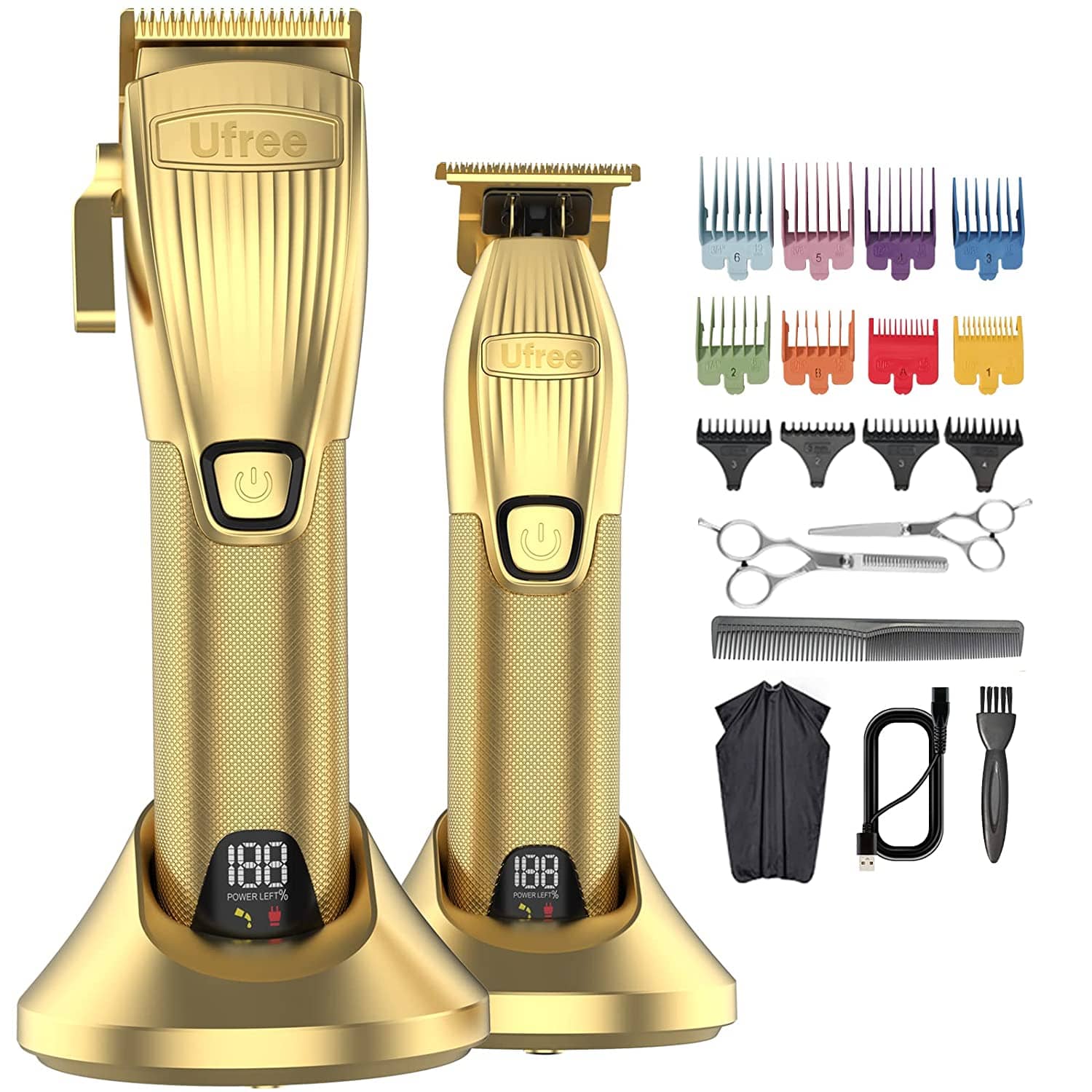 Check out Amazon For Reviews and Pricing (Ufree Clippers and T-Edger set)
If you are looking for a reliable all-in-one hair clipper set, the Ufree Hair clippers and Hair trimmer combo should be considered. The hair clippers can handle coarse, unruly hair without irritating sensitive skin. You will get a professional haircut at home or a barbershop with these cordless clippers.
Ufree professional barber clippers Design
The Ufree is a beautiful luxury professional barber set that feels great in your hand. The combo clipper and trimmer have an ergonomic design that makes grooming and styling easy.
The t-outliner can be converted into a zero-gapped razor for a close shave, shaping hairline and facial hair. You will not have to worry about the tool slipping because of the knurled barbell grip.
The electric trimmer and clipper are equipped with an LED light that tells you when to oil the blades or recharge. You can not overlook the convenience of the on and off buttons in the center of the handle.
Cordless Ufree battery
The cordless clippers can last up to 4 hours on a full charge. If you are in the middle of a haircut and the battery dies, you can plug it in and use it as a corded trimmer. You can also charge the equipment with the charging station.
With the two charging methods and long battery life, you will never have to worry about being without your Ufree combo trimmers.
Durability and efficiency of the Ufree Hair clippers
These professional hair clippers look delicate and fancy but don't let that deceive you. They are built to last and are vertically indestructible.
The powerful motor gives you a clean cut without pulling or tearing your hair. Professional barbers need to have more power when cutting through thick hair.
Ufree Security Sharp-cut Blades
The adjustable razor blade clipper cuts down all hair textures, and the T-liner easily shapes beards, hairlines, and sideburns.
The carbon steel blades are coated with titanium, so they do not rust and last longer.
The grooming combo is equipped with premium blades that perform with precision and give you professional results.
Ufree Generous Accessoies
When you think about the number of items that come with this professional home haircutting kit, you will be amazed.
The Ufree professional barber clippers set comes with 8 color-coded guide combs, 4 trimmer guide comes, shears, scissors, a grooming comb, a cleaning brush, and a barber cape.
You'll be able to create clean lines, buzz cuts, and beard trimming with one of the best hair clippers set on the market. That is a lot of value for one of the lowest prices on the list.
Our review of Ufree Hair Clippers and Hair Trimmer Set for stylists
Whether you are a professional barber, hairdresser, or the average guy, the Ufree professional hair clipper and trimmer set are great buys. You can't beat the value for all you get with this kit.
We give this trimmer Set for barbers a 4.9 out of 5 stars. I am confident you'll love the Ufree kit, and worth the investment.
5. Andis 17195 Finishing Combo T-Outliner Trimmer + Titanium Foil Shaver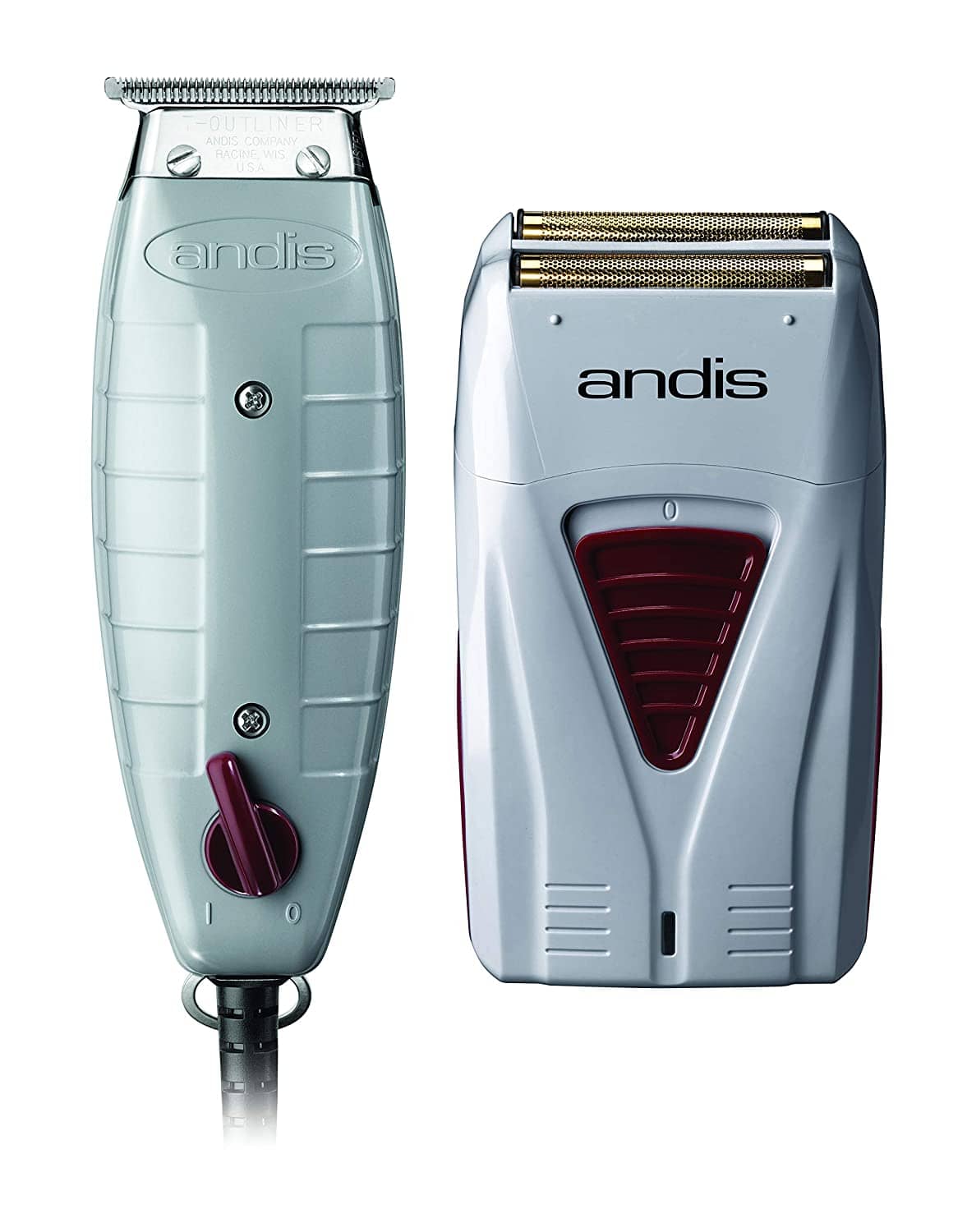 Check out Amazon For Reviews and Pricing (Andis 17195 Finishing Set)
The Andis 17195 Finishing combo set is slightly different from the standard set; it includes a T-Outliner trimmer and a Titanium Foil Shaver. This makes it perfect for detailed work and finishing touches.
Andis 04710 T-blade
The trimmer's simple and effective t-blade design makes it perfect for outlining and shaping. It is lightweight and easy to use, making it a good choice for barbers on the go.
The Andis T-liner is made of solid alloy steel and has a gloss grey finish. This gives it a high-quality look and feels and makes it durable and long-lasting.
You can't go wrong with the close-cutting carbon-steel T-blade may be converted to a zero-gapped blade. The blades are super sharp; they can easily cut through hair without pulling or tugging.
The trimmer also comes with a heavy-duty eight-foot cord that gives you plenty of freedom to move around while you work. This is a fantastic addition to any barber's tool kit and will get the job done.
Andis 17150 Pro Foil Lithium Titanium Foil Shaver
The cordless Andis 17150 Pro Foil Lithium Titanium foil shaver is a great choice for anyone with sensitive skin. The titanium foil shaver is hypoallergenic and will give you a close, comfortable shave.
You can expect a perfect close finish every time with the Pro Foil shaver. The shaver has a staggering head design that allows it to hug the contours of your face for a close and irritation-free shave.
The small but powerful rotary motor is quiet and cuts through any hair. You can take this little bad boy with you wherever you go, making it perfect for travel.
It beat out most other models that have rotary motors with their long battery life. The shaver also comes with a rechargeable lithium-ion battery that gives you up to 80 minutes of run time on a single charge. This is more than enough time to get the job done.
Our review of Andis 17195 Finishing Combo T-Outliner Trimmer and Foil Shaver
The Andis Finishing 2-piece set is perfect for any barber or stylist. The T-Outliner Trimmer is perfect for shaping, while the Lithium Foil Shaver is great for close finishing shaves. Not only is the Andis duo set perfect for professional barbershops, but it's also ideal for home use.
The corded T-blade is made of a durable alloy that can withstand high impact. The blade produces precision cuts and is great for outlining and shaping.
The grooming head and beard foil shaver are perfect for a close finish on all hair types. This set offers more power than most other professional hair clippers at a fraction of the price. The Andis Finishing Combo 2-piece set is a must-have for any freelance barber or DIY guy, so get your set today.
6. Philips Norelco Multi Groomer 29 Piece Men's Grooming Kit
Philips Norelco Multi Groomer 29 Piece Men's Grooming Kit
You may be wondering how the Philips Norelco Groomer made our list with a single trimmer… It's because this combo kit comes with 29 pieces and can be converted to a full-blown barber kit. The Norelco Multi-piece trimmer can be turned into a body shaver, detail trimmer, rotary nose and ear trimmer, standard metal trimmer, and extra-wide hair clipper.
Philips Norelco MG7791/40 Design
The sleek and modern design of the Norelco MG7791/40 is one of a kind. This grooming kit is made with durable metal housing that can take a beating. The trimmer is also ergonomically designed to fit comfortably in your hand.
I have to tell you; this hair trimmer is lightweight and very easy to use. You will forget that it's even in your hand, and the power button is easily accessible and placed on the back of the trimmer.
The Philips Norelco 7000 series Battery Life
The Norelco 7000 series has one of the most powerful lithium batteries I have ever seen. This trimmer can last up to 6 hours of continuous use after a full charge. That is a long time to get all your grooming done in one sitting.
You can attach the power cord to turn it into a corded trimmer if you lose power. This is a nice feature to have for those long grooming sessions.
It automatically adjusts for 110 to 240 volts while you're on the road, making it simple to charge anywhere in the world.
Philips Norelco MG7791/40 Efficiency
The magnetic motor is a versatile beard trimmer that is incredibly powerful, and it can cut more hair in one stroke. You will not have any problems completing a haircut or beard trim with this clipper.
Philips Trimmer MG7791/40 Sharp Blades
The Philips professional hair clippers for men have one of the sharpest blades in their class. The blade is made with high-quality steel and will remain sharpened for years to come. This is because the blades are also self-sharpening and continue to be razor-sharp with every use.
You can rest assured the blades will not cause any irritation to your skin. If you have sensitive skin, then the Philips Norelco MG7791/40 is the perfect hair clipper.
The Philips Norelco Trimmer MG7791 stacked Accessories.
This is where the Norelco hair trimmer shines and stands out from the rest of the competition. The MG7791/40 comes with a variety of different add-ons to make your grooming experience easier.
You will get 29 pieces in total with the Trimmer:
14 attachment guide combs

7 fully detachable trimmer heads

a hair comb

a beard and mustache brush

a storage pouch

a pair of scissors

a scissors protective case

The charging cable

A cleaning brush

Single adjustable trimmer unit
This is the best value for your money when it comes to this quality hair trimmer. You will not find a better price for this amount of accessory items. You are getting a ton of different accessories with this trimmer, and the price is unbeatable.
Our review of Philips Norelco MG7791/40 Barber Set
The Philips Norelco is a remarkable piece of equipment that does not disappoint in quality and performance. This hair trimmer is one of the best and used by anyone, even if you have never used one before.
The Philips Norelco is also an excellent gift for any man who likes to keep his appearance neat. You can not go wrong with this trimmer, and I highly recommend it to anyone looking for a good-quality all-in-one hair trimmer.
7. Andis Professional Cordless Fade Combo Clipper & Trimmer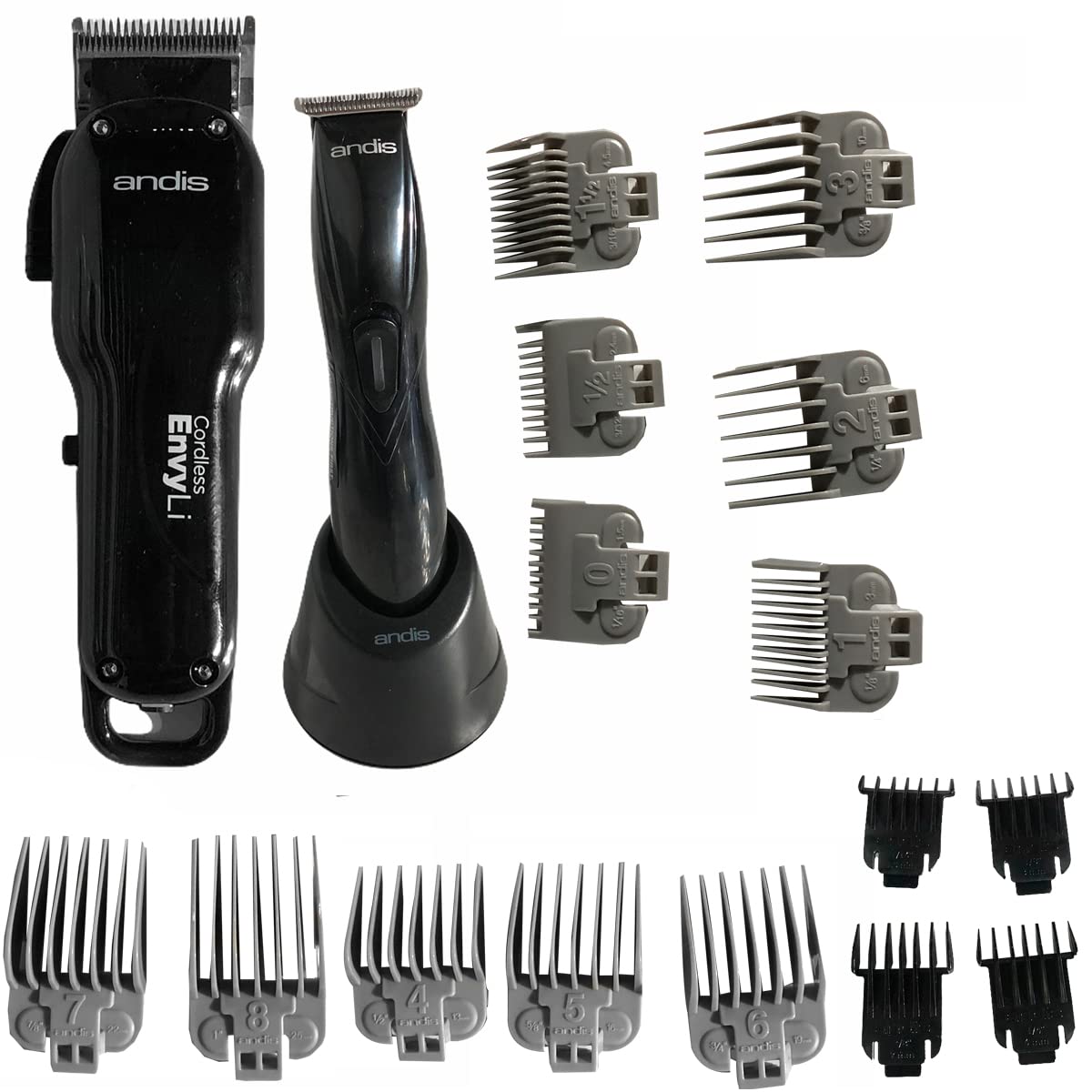 Check out Amazon For Reviews and Pricing (Andis Fade Clipper & Trimmer set)
The Andis Professional clipper set was so nice, we had to do it twice… Well, sort of! With this set, you get a hair clipper and T-outliner rather than a T-blade and foil shaver. And you still get all of the prestige and great features that come with the original.
The unique design of the Andis combo Fade clipper and trimmer
This cordless duo set is one of the best barber clipper set online, and it has everything you need to get salon-quality haircuts at home. The Andis clipper is a heavy-duty professional tool with a simple design.
The all-black clipper double set is made with a durable casing that's virtually unbreakable. They are the Ying and the Yang of hair clippers; they complement each other and work together to get the job done.
The clipper is ergonomically designed with a soft grip for extra control and speed. The power switch is on the side with the fading clipper, while the trimmer switch is in the center. You can expect a clean cut without any interference.
Long battery Andis 75020 cordless clippers combo set
If you're a freelance barber, the battery life of a cordless trimmer and clipper is a crucial factor to consider. The Andis Professional Cordless Fade Clippers and Trimmer Set will serve you well with its premium lithium-ion battery. It gives you up to 2 hours of run time to keep working between charges.
The quick battery recharge takes only 90 minutes, so you'll be back to work in no time. Time is money, and you can't afford to wait around for your clipper set to recharge during peak hours.
Andis Envy Li Clipper & Slimline Li Trimmer 75020 Efficiency
Whether you're using the Andis duo kit for professional or personal reasons, you'll appreciate how fast and simple they are to use. The Andis Envy Li clipper is no slouch and can cut hair fast without causing discomfort.
You will be able to shape beards, hairline, and sideburns with ease and precision with this t-liner. The clipper cuts more hair in a single stroke than other brands on the market. This is due to its powerful motor that delivers 14,000 cutting strokes per minute.
The blades are made of quality carbon steel that is rust-resistant and stays sharpened for a long time. You can count on this pair to give you precise close cuts and trims for years to come.
Add-ons included with the Andis combo kit.
The American-made Andis hair fading clipper and trimmer set comes with several useful accessories. You get 8 attachment clipper combs, 4 trimmer blade guard, an oil bottle, and a cleaning brush.
It also comes 2 charging cables and one docking station for the trimmers. You'll keep both the trimmer and clipper fully charged and ready to go at all times.
Our review of the Andis Professional Cordless 75020 combo set
The Andis cordless 7000 series is a heavy-duty professional-grade clipper set perfect for traveling barbers. It is also a favorite in barbershops and salons because of its reliability and outstanding performance.
We gave this set a solid 4 out of 5 stars because it met all of our expectations. It is a durable clipper set that comes with a lot of accessories. The American-made Andis duo kit is perfect for anyone who wants to achieve a professional look at home.
FAQ for choosing the right 7 Best Clipper Sets for barbers
Freelance barbers require a versatile duo clipper set that can provide all the necessary functions for a successful haircutting experience. Here are some frequently asked questions that can help you choose the right clipper set for your needs:
How many clippers do barbers need?
If you want to be taken seriously as a barber, you need to have a variety of clippers on hand. Having multiple trimmers and clippers will allow more flexibility when creating different hairstyles. Note different lengths and hair textures require various hair cutting equipment, and it's important to adjust to your clients' needs.
As a freelance barber, you will need:
A detachable clipper

: This all-around clipper can be used on various hair lengths. 

An adjustable clipper

: This clipper is usually reserved for fading and blending short to mid-length hair. 

A T-blade trimmer

: This is a tool for shaping the frontal hairline and beard around the ears and neck area of the head. It is also versatile and can cut any hair texture.

A foil finisher shaver

: This is perfect for finishing touches and giving your clients close cuts. For example, the 

foil shaver is often used in the lower area of fades and tapers

.
A good barber or hairstylist will have a variety of clipper combo sets. This will allow you to serve your clients better and expand your scope of work.
The same rules apply to those cutting their hair at home. A quality clipper combo set is a must if you want to achieve a professional-looking cut.
Why do barbers use multiple clippers?
Barbers have always relied on multiple clippers to get the job when cutting hair. This is because different hair cutting equipment serves various purposes. For example, some trimmers and finishing shavers cut hair close to the scalp, while electric clippers cut down the hair during haircuts.
Another benefit of having multiple haircutting tools is that it reduces the risk of overusing one set of clippers. As a freelance barber, you may have back-to-back haircut appointments, which can strain a single piece of equipment. If a clipper is overused, it can get hot and potentially damage your tools.
That is why most traveling barbers carry a barber bag containing several hair clippers, trimmers, and finishing shavers. Having more than one clipper in your arsenal is more beneficial to you and your customers in the long run.
You can find the heavy-duty Damifan travel stylist organizer backpack for clippers on Amazon. 
How often do barbers change clippers?
A barber usually has to replace their clippers every 5 to 10 years, depending on how well they are maintained or how often they use them. The more you alternate your clipper and trimmer combo set, the longer they'll last!
When you invest money into hair grooming equipment, you want to make sure it lasts long and can handle any task you throw at it. 
Is it better to buy bundles or clippers individually?
Buying a hair grooming clipper combo set could save you more money than buying your hair grooming equipment separately. Most companies that sell hair clipper combos offer a 5-25% discount on their products.
The discount incentive is intended to offer value to the customer and increase product sales. Independent barbers should take advantage of these deals to build their collection of equipment.
Some clipper bundles offer a complete set of guard combs and other accessories in addition to just a clipper and t-blade… This could cut down your spending on additional items considerably and offer more value for your money.
So if you're in the market for a hair clipper, it's worth purchasing a combo kit instead of buying single equipment pieces.
Where do barbers get their clippers sets?
There are several places where barbers may get their hair cutting equipment; note the pricing varies, and some options are more convenient than others. However, the most common option is to buy barber supplies at a store or online.
When you buy a trimmer set at a physical store, you will have them right away. However, this option is a little more expensive than purchasing your grooming set online. Another benefit of buying a barbering kit online is that you will have more options to choose from.
This last option is the least popular, but stylists can buy clippers by buying used equipment from actual barbers. This can be a great option if you are looking for freelancers looking for a specific type of clipper that isn't manufactured anymore.
Last thoughts of the 7 best Professional Barber Clippers
Whether you're a freelance barber, work in a barbershop, or DIY guy cutting your hair, you need the right equipment set. A good combo clipper set should have attachments and accessories you need to style any hair type.
Buying a good combo barber set can save you a ton of cash in the long run. Most companies offer massive savings for buying bundles instead of buying each item separately. Companies use this marketing ploy to entice customers to buy more items, so take advantage of these discounts.
If you find the 7 best hair clippers for barbers and DIY guys helpful, please share, like, and subscribe to AfroCurlsAndCuts.com. Also, feel free to leave a comment below if you have any questions.
Newsletter
Sign up for Afrocurlsandcuts.com newsletter to be first notified of events, promotions and most importantly fresh blogs articles!