We may earn money or products from the companies mentioned in this post.
The Good, The Bad, and The Ugly Truth of Silicone Buildup on your hair!
Signs of silicone buildup on your hair can be an early indication of hair problems to come. However, silicone deposits in the scalp are possible to prevent and wash out. It pays to watch out for the signs of silicone accumulation before the problem escalates.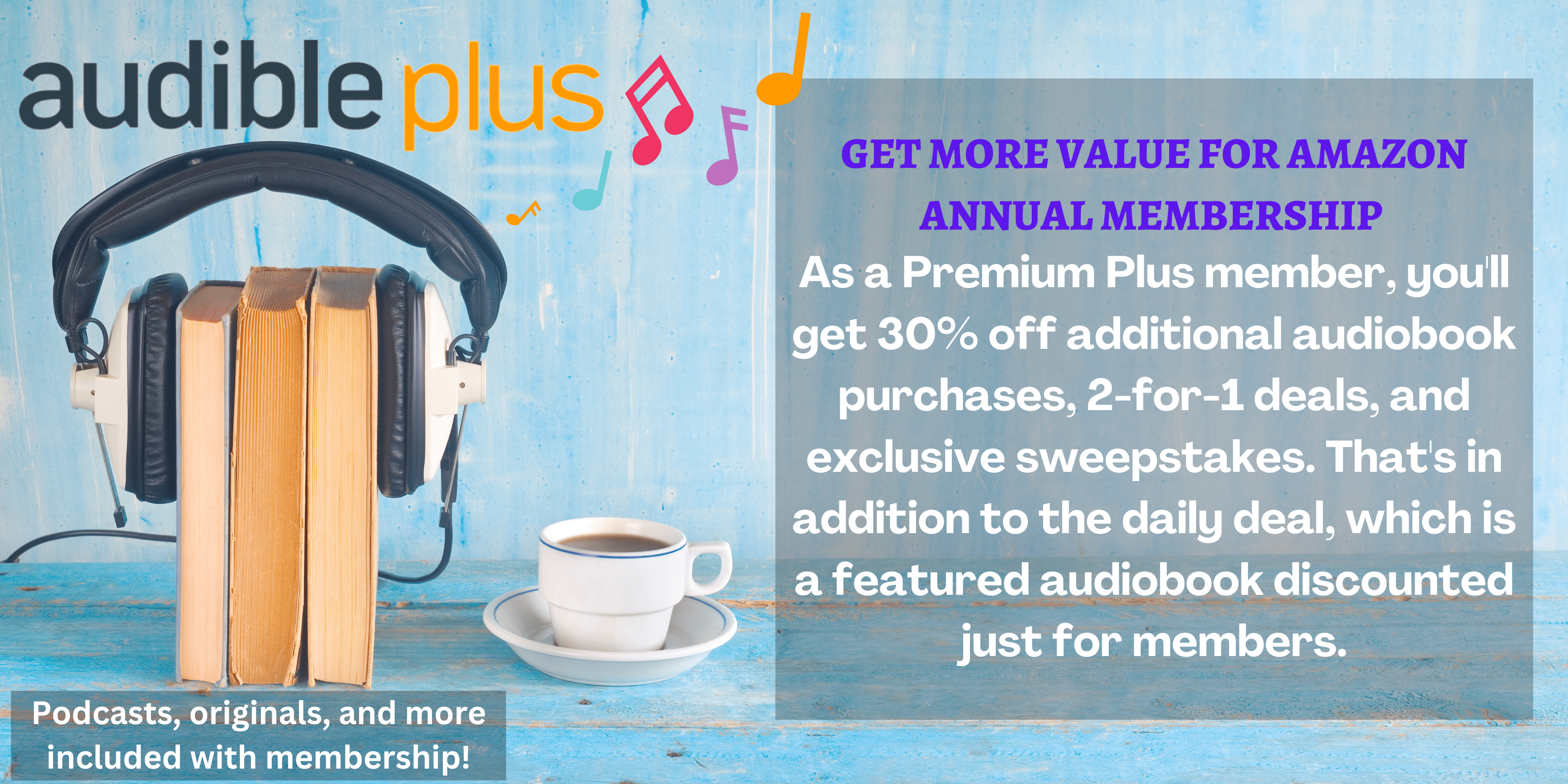 Amazon Audible Premium Plus Annual Membership is the way to go if you're looking for an affordable way to enjoy your favorite books.
Click here for Amazon Annual Audible Membership!
What is silicone buildup in hair?
Silicone buildup on hair usually results from the use of shampoos and conditioners that contain non-water soluble "bad" silicones. The classic signs include hair looking dull, dry, or limp. It's also common for hair to look greasy and feeling heavy.
The Effects of Silicone Buildup
As explained in further detail below, hair care products often contain silicones, which create a short-term bounce, soft, and smooth feel. Do not be fooled by the illusion silicone offer in hair products. Keep in mind that continuous use of the damaging ingredient is dangerous no matter your hair type.
The non-water-soluble silicones will cause hair to exhibit telltale signs of buildup, including:
Dull, limp, and weighed down hair.
Excessively dry, brittle, and frizzy hair.
Alternatively, hair becomes greasy and tangled.
All these effects arise from the inability of your hair to receive moisture and/or the body's natural mechanism (in the case of oil secretion from the scalp) to combat it.
Given this, what prompts the excessive use of silicones?
Why are Silicones Used in Shampoos and Conditioners?
Silica, or silicone, are naturally occurring compound. They are used in hair products to help hair feel soft and to add more volume.
The compounds frequently used in shampoos and conditioners are silicones like dimethicone and Cyclomethicone. These are occlusives that block moisture from evaporating, and the reason why the hair looks healthy appears denser. Note, it is all a temporary illusion.
Don't get me wrong, a small amount of good silicone is okay; however, the problem occurs with continuous use.
How does Silicone Hurt Hair over Time?
The occluding property of silicone, which helps hair initially, has an adverse side effect. Just like moisture isn't able to escape the hair, moisture isn't absorbed either (with exceptions as noted below). Essentially, you are "suffocating" your hair with the silicone coating.
After a few weeks, the hair will get weighed down and tangled, especially if curly. In addition, since outside moisture is not penetrating through to the roots, the hair can become dry and frizzy. Alternatively, your head produces excess oil to compensate, in which case you end up with a heavy head of greasy hair.
This problem compounds if you try to rejuvenate hair by applying more silicone-laden products. Bad silicone will not wash away normally, causing a build-up with overuse.
Are All Silicones Bad?
There are a few water-soluble ("breathable") silicones that fulfill their primary purpose and do not cause greasy, stringy, or dry hair. They wash away without leaving much build-up. Some examples include:
Any silicone-containing polyethylene glycol – prefixed by PEG (e.g. peg 12 dimethicone)
Dimethicone Copolyol
Lauryl Methicone Copolyol
Hydrolized wheat protein (Hydroxypropyl Polysiloxane)
Additionally, some occluding silicones have redeeming qualities as described below.
What are Bad Silicones?
Unfortunately, many commonly used silicones are not water-soluble. They include:
Dimethicone
Amodimethicone
Dimethiconol
Cetyl dimethicone
Cetearyl methicone
Stearyl dimethicone
Trimethylsilylamodimethicone
Cyclopentasiloxane
Cyclomethicone (left on the list since overuse can still create build-up).
How do you know if you have silicone build-up on your hair?
One common question that seems to pop up often is "How can you tell if hair has silicone?". It's not always easy to detect dimethicone buildup in the hair. However, there are a couple of things you can do to check for harmful silica in the hair.
Greasy hair texture – one of the ways you can tell if accumulation has occurred in the hair is the way it feels. An unnatural amount of grease in the hair can cause hair suffocation and is unhealthy for afro hair.
Clump build up on the scalp – Another sign that indicates you are experiencing build-up is crust on the scalp. The small scalp crystal form as a way to fight against over-exposure to silicone-based products.
Keep in mind, the longer you wait in between washes, or use hair care products that are silica base… The more you're likely to develop silicone buildup in the hair. So, with that said, beware of silicone-concentrated hair products and routinely wash your hair to keep it soft.
Can sulfate-free shampoo remove silicones?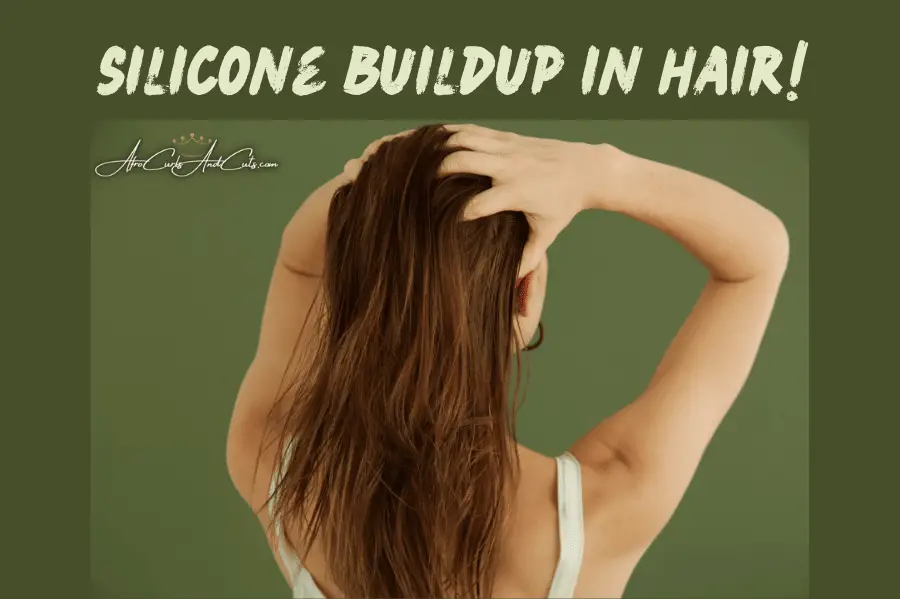 ​I am sure your wonder if sulfate-free shampoos are tough enough to get the silicone off your hair… Such a simple question for a complicated answer. Let me explain further! Many sulfate-free shampoos are mild and are intended for delicate hair washing. Shampoos that are free of sulfate tend to work best on hair that has minimal product in it.
For example, if you often use wave grease, jell, or styling moose, sulfate-free shampoos will have a difficult time removing silicone out of your hair. It is rare to find sulfate-free products that can remove non-water soluble silicone accumulation from the hair.
What this means is if you use products in your hair, 9 out of 10 times the sulfate-free shampoo will not be able to wash out silicone from the scalp. The sulfate-free shampoo is most effective against silicone build-up in "virgin hair".
Weighing Pros and Cons can be Confusing.
Using or avoiding some bad silicones may present a dilemma at times. For example:
Dimethicone is frequently used in hair care products, with good reason. This silicone protects the hair roots from abrasion and strengthens the strands. So, it promotes healthier hair with less breakage. This must be weighed against the potential buildup issues.
Cyclomethicone has the redeeming property of evaporating quickly, leaving less build-up over time. But it is important to be aware and cautious, since overapplication of products containing may still create some build-up.
How to Fix Silicone Buildup on your hair?
The answers are myriad but can be grouped into a few possible solutions: Check out the list below for some ways to remedy silicone build up in your hair.
PREVENT BUILDUP
Use a shampoo that is labeled silicone free. This does not mean that no silicones are used, but rather that these products are free from bad silicones. Examples would be products containing water-soluble surfactants such as peg 12 dimethicone.
If you have a consistent problem with buildup, consider switching to organic shampoos.
ADDRESS BUILDUP AFTER THE FACT OR ON A CONTINUOUS BASIS
Letting your hair sit for a while may just get the silicone to evaporate by itself. Do not use multiple products that pile silicone on your hair. Avoid using hair products in short-term intervals – give your hair a chance to recover naturally.
If buildup still occurs, wash out your hair with clarifying shampoos. These are strong in surfactants and stabilizers, without vitamins, moisturizers, and conditioners – and certainly without silicones. In most cases, applying once a month will do the trick. Check out
OUAI Detox Shampoo on Amazon for pricing.
There are various DIY "remedies", such as the use of vinegar, baking soda, peanut oil, or mineral oil. The truth is that most of these are either ineffective or have abrasive effects that can harm your hair and scalp.
Washing with soap may work with certain types of hair, though there are side effects.
The Final Verdict
As explained above, the signs of silicone buildup on the hair should be evident with a little bit of attention. Luckily, there are preventive measures and/or remedies, that can be applied.
Which solution you choose depends on how bad your hair gets with buildup. Avoiding overuse and doing a "reset" once a month with a clarifying shampoo could do the trick. If you tend to get rapid buildup, consider switching to a silicone-free or organic product that works for you.
I hope you found this article about the dangers of scraping dandruff helpful. Now show your appreciation by liking, subscribing, and sharing this post… Let's keep building our community together! Also, read the other article from AfroCurlsandCuts.com.
Newsletter
Sign up for Afrocurlsandcuts.com newsletter to be first notified of events, promotions and most importantly fresh blogs articles!