We may earn money or products from the companies mentioned in this post.
Overview
This article contains information about Two-Block Haircut Vs Undercut and how to choose the best haircut for you.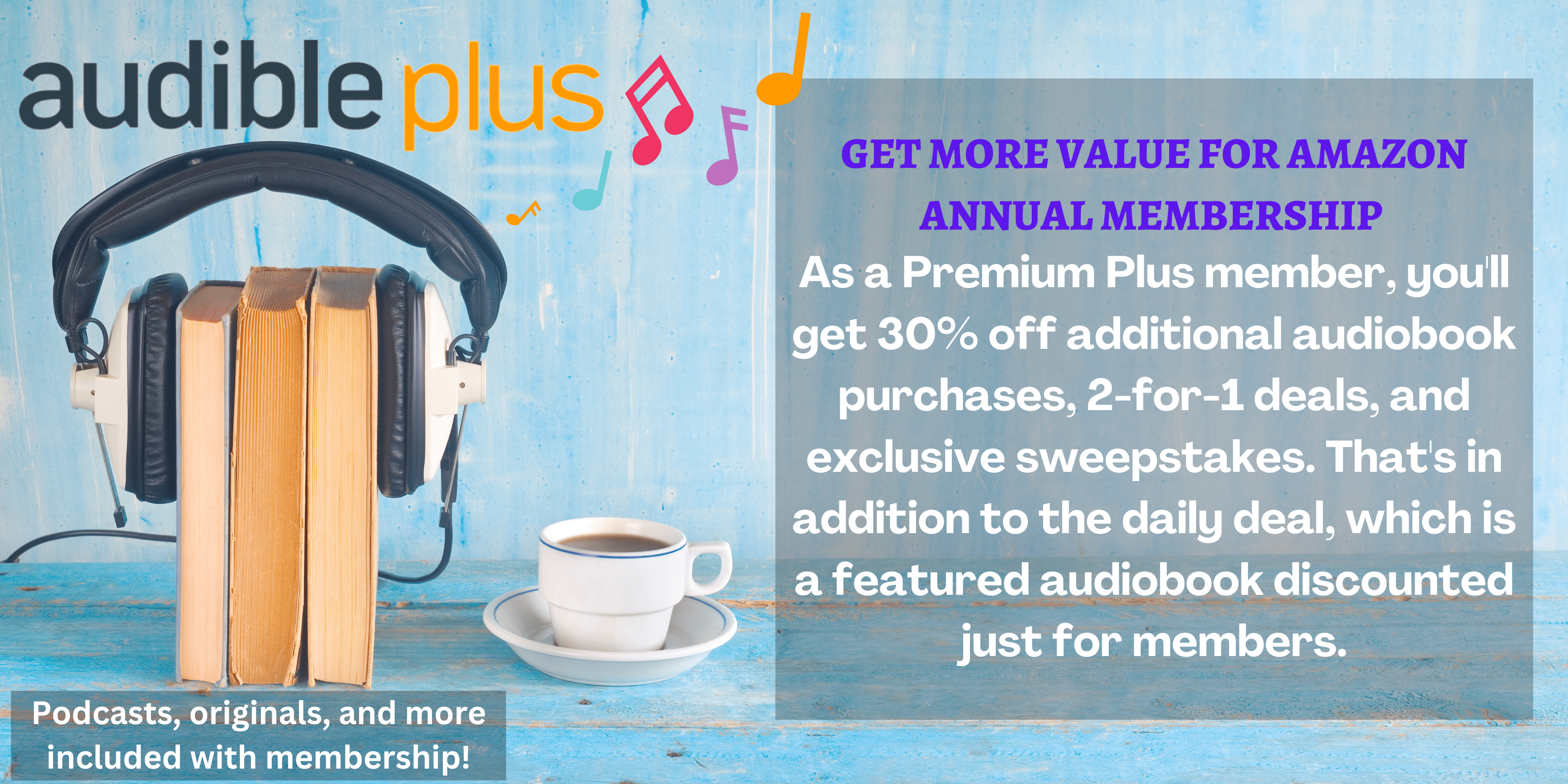 Click here for Amazon Annual Audible Membership!
Two-blocks and undercuts are hot topics in men's grooming barber shop these days.
Undercuts have been around since the early 1900s, while two-block haircuts are a new fancy twist to the traditional undercut.
Many people who are interested in Korean fashion are wondering how the latest two-block hairstyle differs from the classic disconnected undercut.
These two haircuts share many similarities that are the reason for this confusion.
What hairstyle you choose depends on your style, the look you want to achieve, and your hair type.
Read on to learn more about these two popular haircuts to help you decide which suits you the best. 
I'll also share some tips to ensure that your hair turns out exactly how you want it every time!
What Is A Two-block Haircut?
This hairstyle is an upgraded version of the undercut and originates from Korea!
The hairstyle gets its name because the hair is divided into two distinct blocks. The top block has long hair or fringe, while the second block has thin hair.
While some people compare this hairstyle with a bowl cut, it is essentially different because of the unique faded-up lower block, which a bowl cut lacks.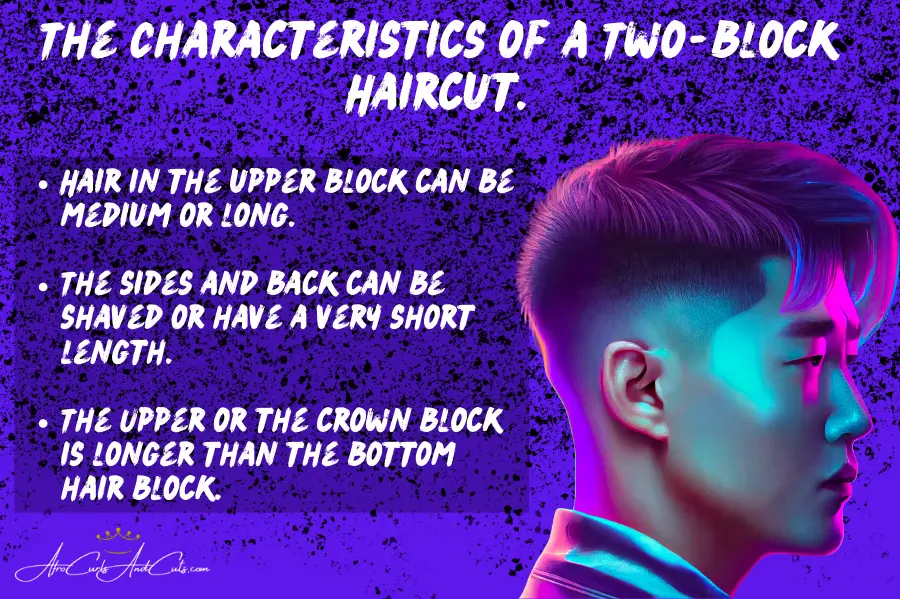 The Characteristics of a Two-block Haircut.
Some distinctive features of the two-block haircut are:
Hair in the upper block can be medium or long.

The sides and back can be shaved or have a very short length.

The Upper or the crown block is longer than the bottom hair block.
What Is an Undercut Hairstyle?
Modern undercuts can have shorter hair on the crown, but a classic undercut has a long curtain or fringe combed back away from the face for a neat look.
Most young men love the classic undercut hairstyle because of its aggressive vibe, made famous by the BBC series Peaky Blinders. 
Think about the sharp contrast of naturally curly hair on top and the middle part; you will have the ultimate upgraded undercut hairstyle!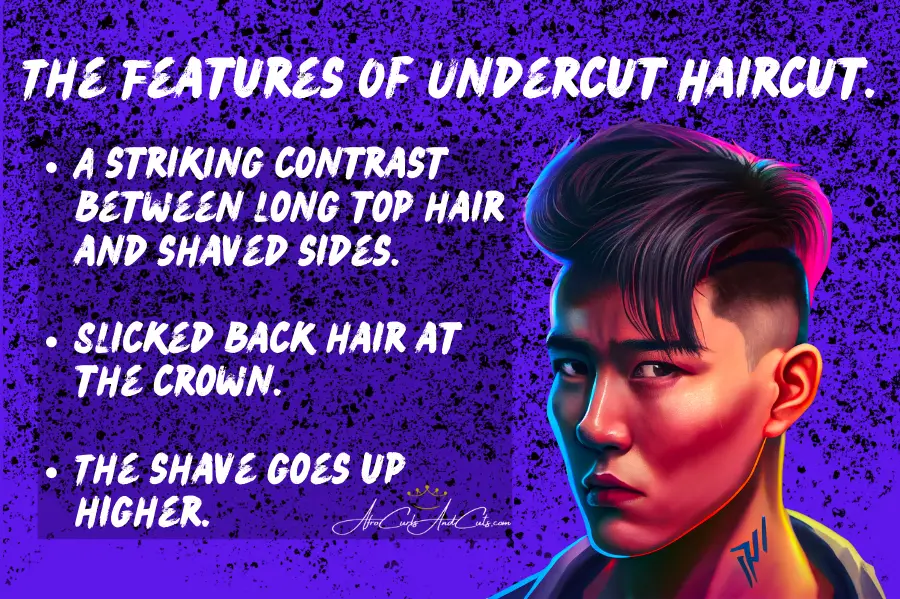 The Features Of Undercut Haircut.
This disconnected hairstyle has the following characteristics:
A striking contrast between long top hair and shaved sides.

Slicked back hair at the crown.

The shave goes up higher.
What Are the Differences Between Two-block Haircut And Undercut?
The two-block haircut and the undercut are two different hairstyles that look similar on the surface but are very different in their construction and styling.
Both hairstyles have shaved sides, but the hair on top is cut differently. The two-block hairstyle features long top hair like a wispy fringe, while undercuts are mostly slicked back.
Comparing the two hairstyles based on their contrasting features will help you choose a suitable style to match your personality.
There are three critical differences in appearances that will help in your decision.
Disconnection Height.
Undercuts and two-blocks both are disconnected hairstyles. The significant difference between the two haircuts is where the disconnection occurs.
Undercut: The disconnection height is higher in undercuts. The hair at the crown occupies less area, while the shaved sides and back make up a more significant part of this hairstyle.
Two-block: In a Two-block cut, the disconnection height starts way lower than the undercut. So, the top blocks are more expansive than the lower blocks.
Crown-hair Styling.
Long hair on the crown provides many opportunities to style the hair differently in both haircuts.
Both haircuts style the top hair uniquely, making it easy to distinguish between them.
Undercut: This haircut has a very sleek and neat look. Mostly, the upper hair is combed back; however, you can style these as you wish.
Two-block: The upper hair falls forward in a unique wispy fringe that is the clear giveaway of this trendy hairstyle. This hairstyle has a very laid-back feel because of the messy fringe.
Different Hair Lengths.
Hair length makes a defining factor in how these two haircuts get their particular looks. On the whole two-block haircut looks fuller than that of the undercut.
Undercut: There is a more evident contrast in short and long hair lengths as the significantly faded sides suddenly meet longer hair on the crown.
Two-block: The contrast in hair lengths is a little less striking in the case of two-block hairstyles, as the lower block usually has a shorter length instead of a shave.
How To Choose Between a Two-block Haircut Vs Undercut?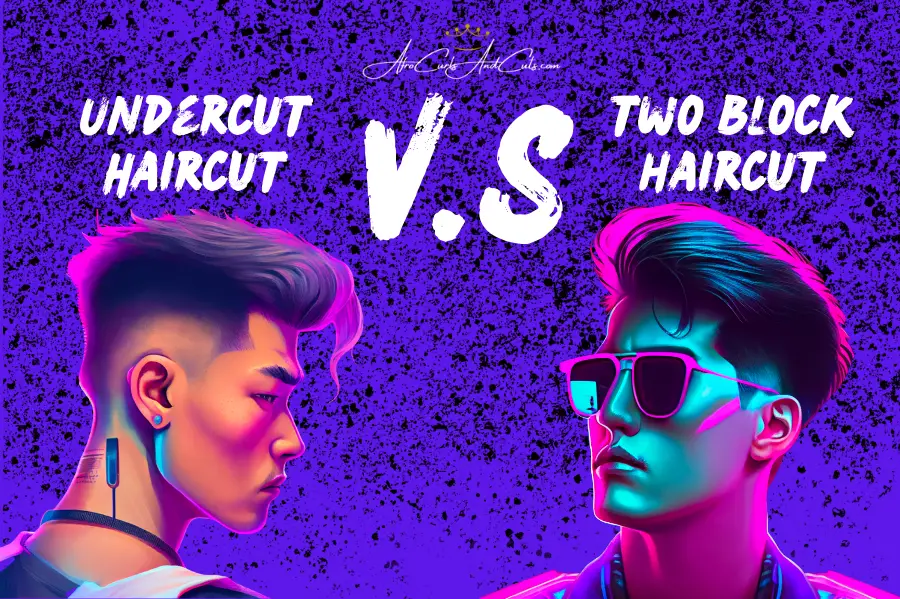 So, you have decided which one you'll choose from these two disconnected hairstyles. But are you sure that your current hair length can achieve that look?
Or an undercut will look better on your face, but you want two-block hair!
Here are some tips to get you out of the dilemma of deciding between the two haircuts.
You can choose the right hairstyle according to your situation and face shape.
Let's look at the factors that can affect your final decision:
Current Hair Length.
Two-block and undercut require long hair lengths to give you the desired look. You cannot get the striking contrast that both hairstyles feature if you have short hair. 
However, a two-block haircut is more flexible where the required hair length is concerned.
Undercut: To get the classic slicked-back look, you need at least 5 to 6 inches long hair to still have enough length after the trim. If you have shorter hair, don't get your hopes high for this style!
Two-block: The two-block haircut is achievable if you have 2 to 3 inches of hair length up on your crown.
Long, wispy fringes that fall on your eyes highlight this haircut, but you can do a short two-block haircut with a little shorter hair on top. 
So, if you decide on a two-block, you still have a chance with your shorter current hair length.
Read this article for more information Number 5 Haircut: Length, Styles and Best Options
Maintenance Requirement.
Hairstyles with longer hair have more maintenance requirements. Such hairstyles require more investment in time and frequent trips to hairstylists to freshen up the cut. 
So, if you want to spend less time on hair grooming, then choose wisely.
Undercut: Understandably, because of longer top hair, you'll need more maintenance to keep the haircut in its best shape.
You will require more grooming time for washing, blow drying, and combing.
You may also need hair styling products for defined hair texture and to keep the hair slicked back neatly.
Moreover, you will need to visit your barber regularly to keep the completely shaved part in its best condition.
Two-block: Maintaining a two-block cut is low maintenance as you only need more regular trims, but the overall upkeep is not a burden.
Face Shape.
Your facial structure is an undeniable factor but often overlooked when choosing a hairstyle.
Both haircuts are primarily suitable for most facial structures but can enhance round face shapes with some tweaking.
Undercut: Slicking the hair back from the face can make a round face look much wider.
However, quiffing up can impart an illusion of height and make a face look longer.
Two-block: The upper block of this haircut gives a broader look to an already rounder face.
Plus, the front fringe adds more width and makes the top flat, which doesn't look very appealing on a round face.
However, keeping a beard with a two-block haircut can make a face look elongated, so try this tip if you want to try a two-block style.
Who Should Get a Two-Block Haircut?
Anyone with at least 3-inch long hair can get this style! If you like a messy bed hair vibe, you should choose this style!
You can show your hairstylist this video to get the best two-block cuts!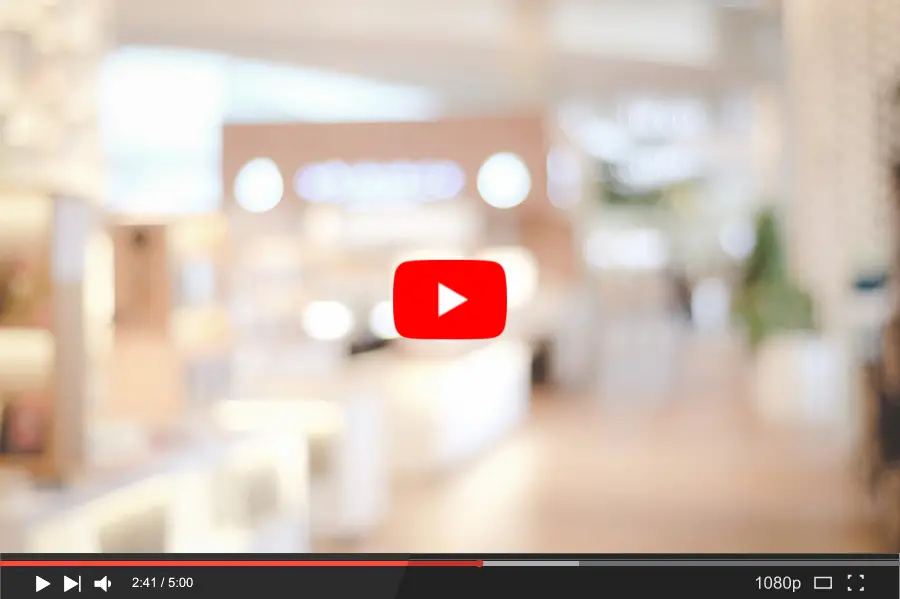 What tools does your stylist need to style a two-block haircut?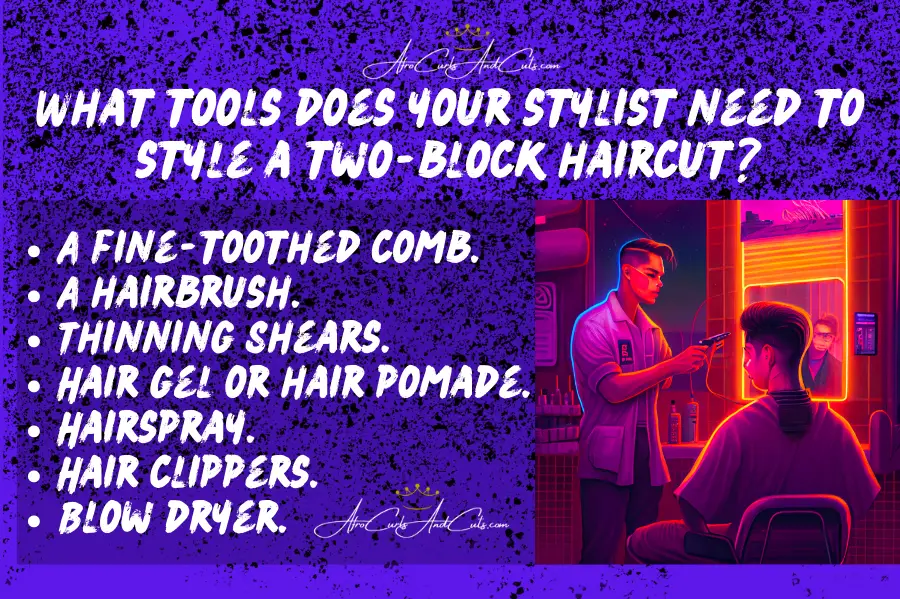 Whether you have thinning hair, medium hair lengths, or thick hair structure, you will need the following:
A fine-toothed comb.

A hairbrush.

Thinning Shears.

Hair gel or hair pomade.

Hairspray.

Hair clippers.

Blow dryer.
Conclusion.
The two-block and undercut are trendy hairdo options that can be great for longer hair lengths and several face shapes.
Remember that the two-block haircut is a toned-down style, while the undercut is an edgier cut that will suit a bolder personality.
However, if you need professional help in determining what haircut would work best for you, go to your local salon and ask for their advice. 
If you found value and enjoyed this article, please like, share, and subscribe to AfroCurlsandCuts.com! Don't forget to check out our social media accounts as well.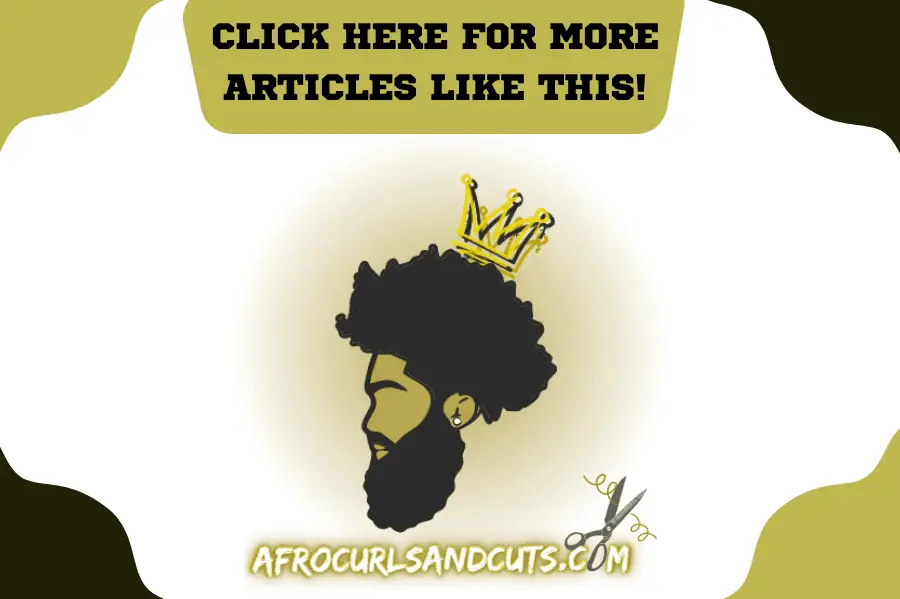 Newsletter
Sign up for Afrocurlsandcuts.com newsletter to be first notified of events, promotions and most importantly fresh blogs articles!