We may earn money or products from the companies mentioned in this post.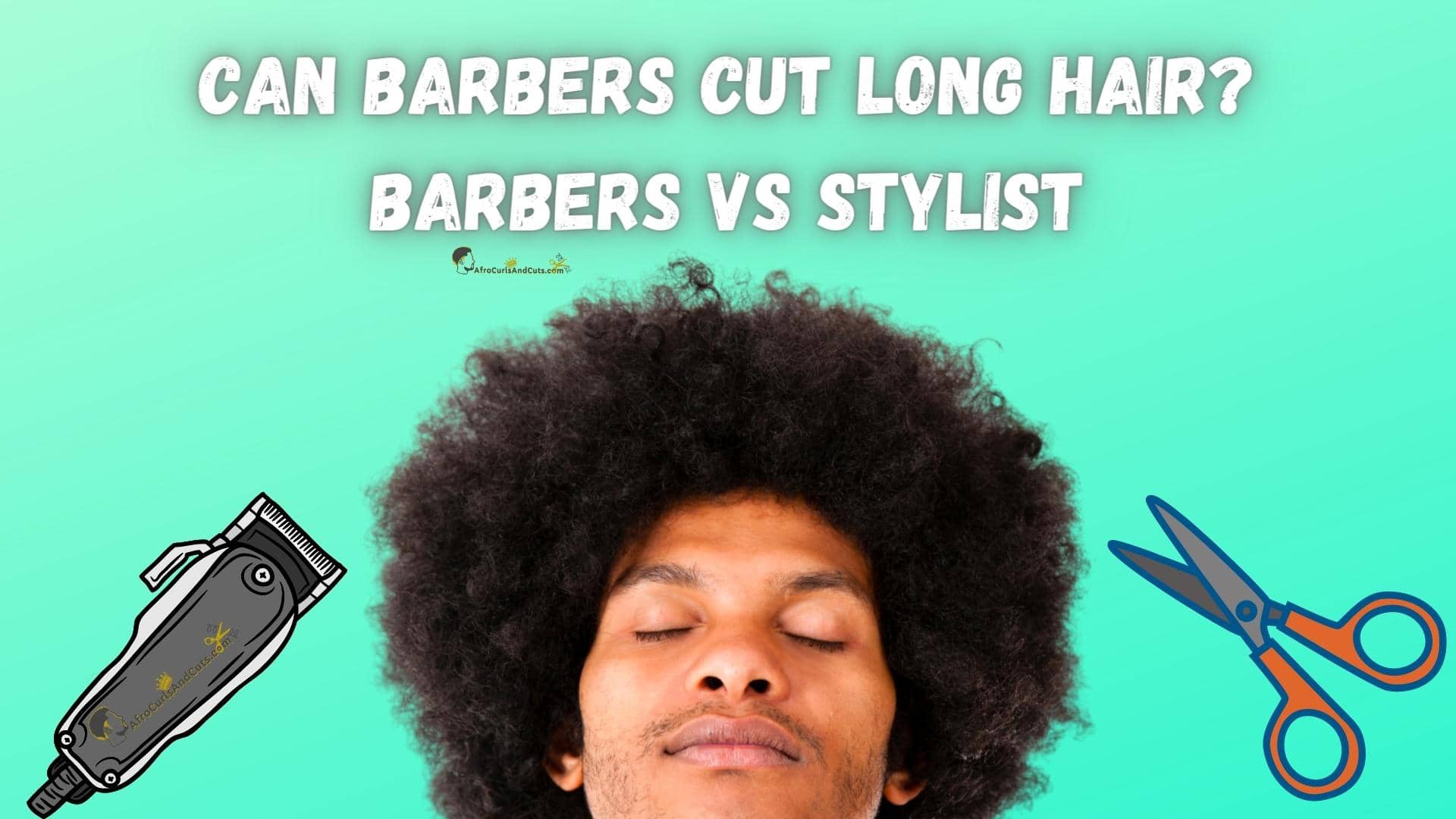 Many men are hesitant to get a haircut because they're afraid their barber will butcher their long hair. Long hair is hard to cut, and it's easy for barbers to mess up if they don't know what they're doing. Barbers are thought to be only good at cutting short hair.
This is a myth, barbers cut long hair but many people don't believe it's true. There are plenty of skilled barbers out there who can cut long hair with ease. If you have long hair and want to keep it, you don't need to go to a salon; you can get it cut at the barbershop!
Whether you're going in for a trim or getting an all-new look, here's everything you need to know about getting your long hair cut at the barbershop.
Can barbers cut long hair?
Yes, barbers are capable of handling long hair. You might be surprised to learn that many barbers know how to cut your hair without butchering it. Before a barber can cut any customer's hair, they must attend barber school.
While in barbering school, they learn how to blend, fade, taper, and cut all hair types. This includes long hair, short hair, straight hair, curly hair, and textured hair.
Barbers are trained to angle the haircutting tools according to the contours of your head. They are trained to work around cowlicks, widow's peaks, or other features that make up long hairstyles.
Why do some barbers hair difficulty cutting long hair?
Most barbers will not have an issue with simple maintenance trimming or anything short. The real problem lies with specific long hair styling. Since the hair is longer, it could be a tall ask for a barber to know what part of the hair to layer, thus knowing where to cut the hair.
On the other hand, Stylists are more than equipped with the skills to style long hair. They are also well-versed in handling various long hair textures, including curly and wavy hair. Do not misinterpret this to mean they are better barbers, but they have a leg up on most barbers in terms of styling knowledge.
With that said, there are barbers out there who can cut and style long hair. The best thing is to inquire whether they can perform the task before booking the appointment.
Does experience matter when Barbers Cut Long Hair?
To answer whether experience matters when cutting long hair, yes and no. It's essential to know how to cut your preferred style, but that isn't always enough in some cases.
As mentioned above, once you have the tools of the trade, it's about how well you maneuver them. A seasoned barber might not be that great with long hairstyles, but this doesn't mean they cannot trim long hair.
Yes, it does matter if your barber has had experience with handling long hair. Most barbers can do simple maintenance trimming, no matter their experience.
You also have to keep in mind that hairstyle trends change with time, and you'll also need to consider this. If you ask for a rare hairdo that requires a lot of concentration, your barber or hairstylist may have problems performing it. In this instance, whether it's a barber or a stylist, experience alone isn't enough.
Do barbers need specific tools to cut long hair?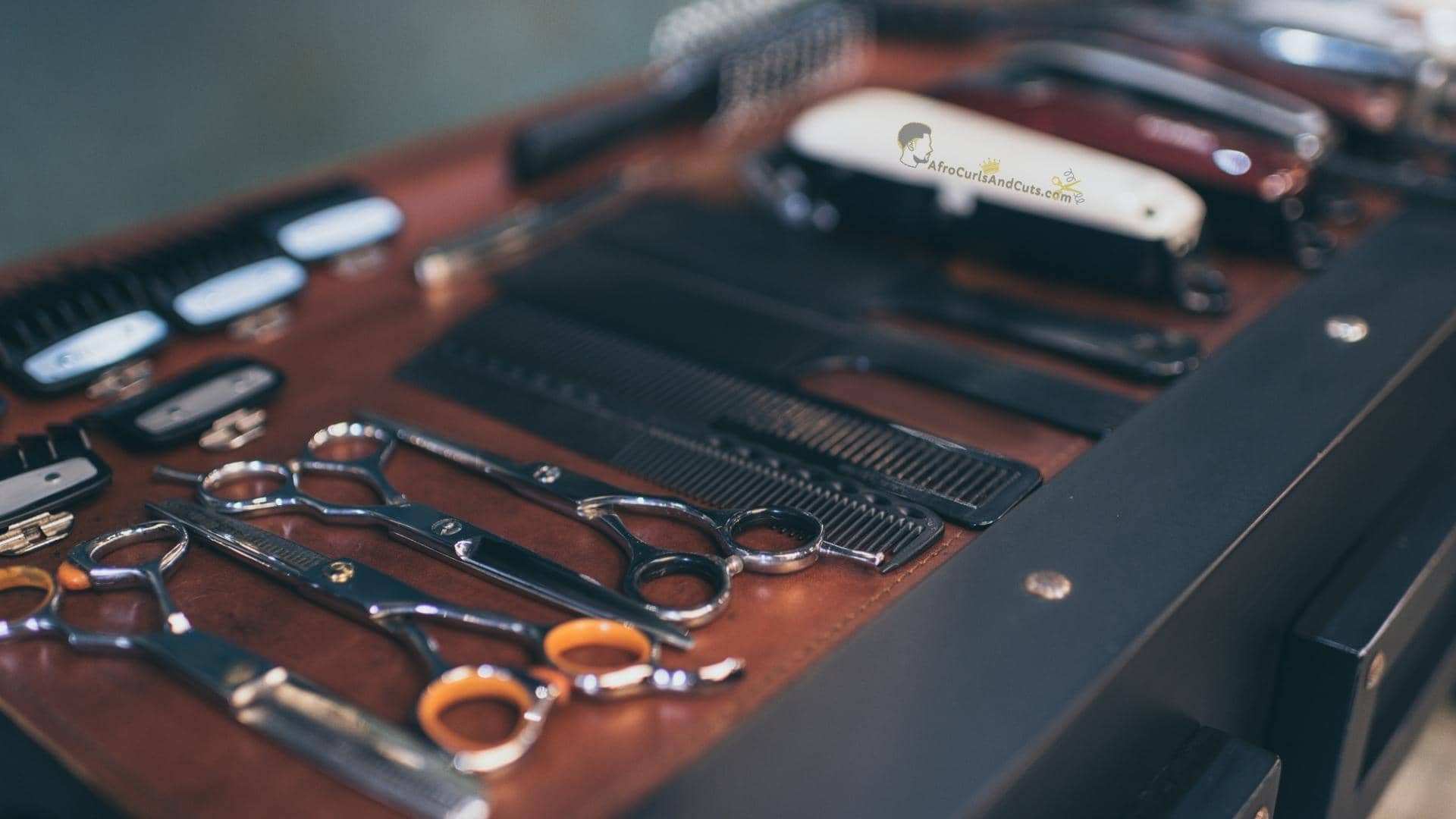 Yes, every barber needs hair cutting equipment to cut long hair. A barber's haircut quality depends not on the length of the hair but the quality of the hair cutting equipment. Each haircutting tool serves a specific purpose. Below is a short description list of equipment barbers need to cut long hair.
Electric clippers
Electric trimmers are ideal for cutting afro hair or unruly hair because it is easier to maneuver electric clippers. Though they are great for cutting 4C hair texture, they are not ideal for cutting long straight hair. However, hair trimmers are suitable for long hairstyles on any hair type, and they require hair shave blending.
T-outliner
Edge clippers are used for outlining, fading, and shaping the hairline and neckline. The hair edgers can also be used to shape up the beard, mustache, and edge around the ears. The T-blade is a must-have tool that barbers use as the finishing touch for short or long hair.
Thinning Shears
Barber scissors are ideal for cutting long hair because they can be used for tapering and blending. Thinning shears can be used on wet or dry hair and all hair types depending on the desired effect. Some thinning shears have a rat-tail on them, similar to a comb, making it easier for a barber to maneuver the scissors.
Comb
The comb is a simple but handy tool that barbers use when trimming long hair. It keeps the hair clean, untangled, and out of the way. A wide-toothed comb is primary for detangling and removing any knots and matting in hair. A hair comb is used in conjunction with a thinning shear or clipper to cut long hair.
Brush
A hairbrush is a helpful tool for smoothing, styling, and detangling hair. It is also used on dry hair before a haircut to remove any knots on the hair's surface. In some cases, a brush is used with a curling iron or hairdryer for other complex styles.
These are the tools a barber would need to cut long hair. Whether you have a long afro or straight hair, your barber should be able to perform a long haircut without any issues.
Do barbers hate cutting long hair?
You may be wondering Do barbers get annoyed when clients with long hair ask them to cut their hair? Long hair may be a pain for barbers, but they make every effort to accommodate any customer, regardless of the length of their hair. But let's be honest, barbers would much rather cut short hair than long hair.
The risk involved with getting a haircut
Those with long hair need to consider many risks when they decide to get a haircut. You may end up with a shorter haircut than you wanted or a style you weren't looking for. Whether you go to a barbershop or a beauty salon, there's no guarantee you'll get the cut you want.
Another risk is paying too much for a simple haircut. If you're looking for a more stylized cut, it can be more expensive at a beauty salon than at a barbershop.
Are you better off getting your long hair cut at a barbershop or beauty salon?
A barber can get the job done when it comes to simple hair trimmings and styling. But if the haircut is more complicated, you may end up with a haircut that doesn't quite meet your expectations. It may be better to take your long hair to a beauty salon instead of a barbershop if you need a specialized cut. 
Final thoughts
If you're looking for a more stylized cut, it can be more expensive at a beauty salon than at a barbershop. The key to getting a good haircut that you're happy with is finding a barber who has the skills and technique to cut long hair. Whether you have an afro or straight hair, your barber should be able to perform a long haircut without any issues.
You may be better off seeing a hairstylist for more complex haircuts, as they are experienced in dealing with long hair. You can also learn more about haircuts for men with long hair by watching online tutorials and reading blogs. In the end, it's important to minimize the risk of getting a bad haircut.
So the answer to the question of "can barbers cut long hair?" is yes, however, they may not always be able to achieve your desired look, and if you're looking for something more complex, then it may be best to book an appointment at a beauty salon instead.
If you found this article helpful, please share with anyone looking for advice on "Can Barbers Cut Long Hair"! Also, remember to like and subscribe to AfroCurlsAndCuts.com.
Newsletter
Sign up for Afrocurlsandcuts.com newsletter to be first notified of events, promotions and most importantly fresh blogs articles!