We may earn money or products from the companies mentioned in this post.
GROW YOUR BARBERING BUSINESS
14  barbershop marketing plans to Promote Your Business and Get CLIENTS!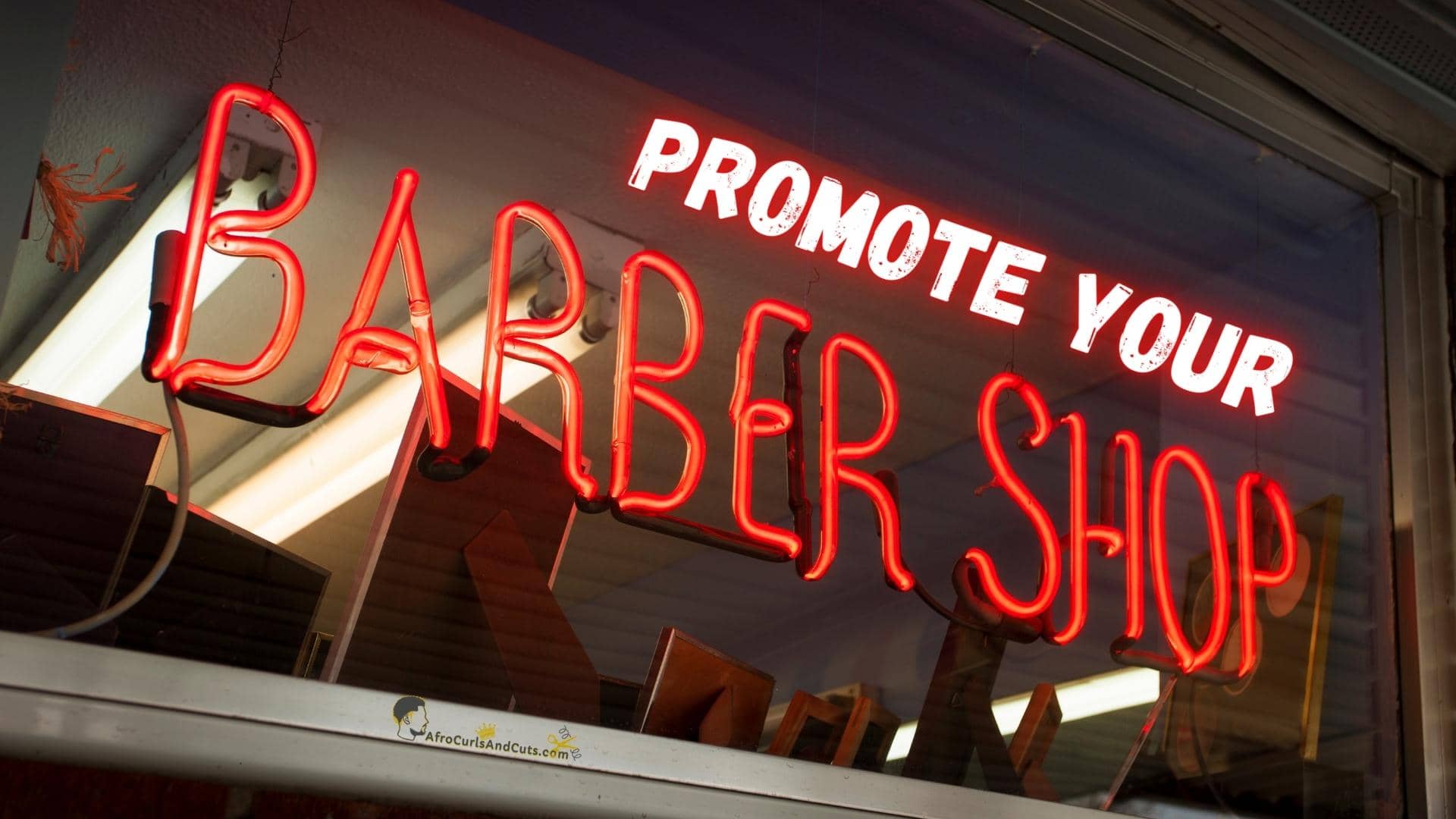 You're a barber, who wants to get the word out to promote your barbershop business, but know how?
It can be tough to know where to start when marketing your barbershop. There are so many different methods and platforms it can be hard to know which ones will work best for you.
We've put together a list of the best digital marketing tips for promoting your barbershop. These hacks will help you reach new customers and grow your business.
The key to planning your barbering business is to map out your strategy and the best resources to reach customers. You'll need to think about your end goal and what steps you need to take to get there? Once you know how to promote your barbershop, the rest is easy.
Here are our 14 tips for promoting your barbershop:
1. Make the most of local listing.
Registering your hair salon or barbershop on Google My Business will quickly help potential customers find it. It allows people to post reviews of your business, helping new clients feel more comfortable with your services.
Your hair grooming business will start building an online presence and increase brand recognition as a result. With increased recognition, your haircutting business will also increase revenue with minimal effort.
2. Leverage the power of social media.
Unless you've been living under a rock the last decade, you've probably heard of social media. Facebook, Twitter, Instagram—these are all free sites that allow you to connect with people from across the globe on a personal level. Not only do these websites provide an easy way for customers to get in touch, but they also offer a direct link.
You can introduce your hairstyling business to new clients seeking quality services in your area. The promotional reach of your business through social media will further expand while maintaining its online reputation.
3. Create engaging content to lore customers to your shop.
Promoting your new barbershop business means nothing without engaging content. Aim to provide helpful information and look for opportunities to solve your customers' problems. Personalized services make people feel valued, which is why businesses need to be personable.
Find creative ways to grab your new client's attention, so they want to learn more about what you have to offer. Personalized content is a sure way of gaining interest from your clients. Create personalized and interesting photos, infographics, and videos to share on social media and strategically plug your barbershop.
4. Optimize the SEO of your grooming service's website.
I am sure you already know what SEO (Search Engine Optimization) is, but if you don't, it means increasing your site's rankings on search engines like Google.
The way to do this is by optimizing your website for keywords relevant to your barber business. This will allow people looking for these services to find you quickly and easily.
Taking this simple step will immediately expand the reach of your barbershop and allow you to advertise your professional salon business without breaking a sweat. I use strategic On-page SEO methods to rank AfroCurlsAndCuts.com blog posts on the first page of Google's search engine.
5. Consider a press release.
Think of your local news outlets as one giant megaphone you can use to broadcast the good work by your company. The more they write about your haircare salon business, the bigger voice you will have in your local community.
When you publicize your barbershop with a press release, it becomes newsworthy and appealing to people who are not familiar with you. This is why press releases are so effective when promoting your barbershop. Your local publications often look for interesting stories to share with their audience.
As a business owner, you can't afford to ignore local news outlets if you want to advertise your barbershop to a broader audience. It may even inspire your employees to put more effort into the work they do… Which is a win-win for both your client and your business.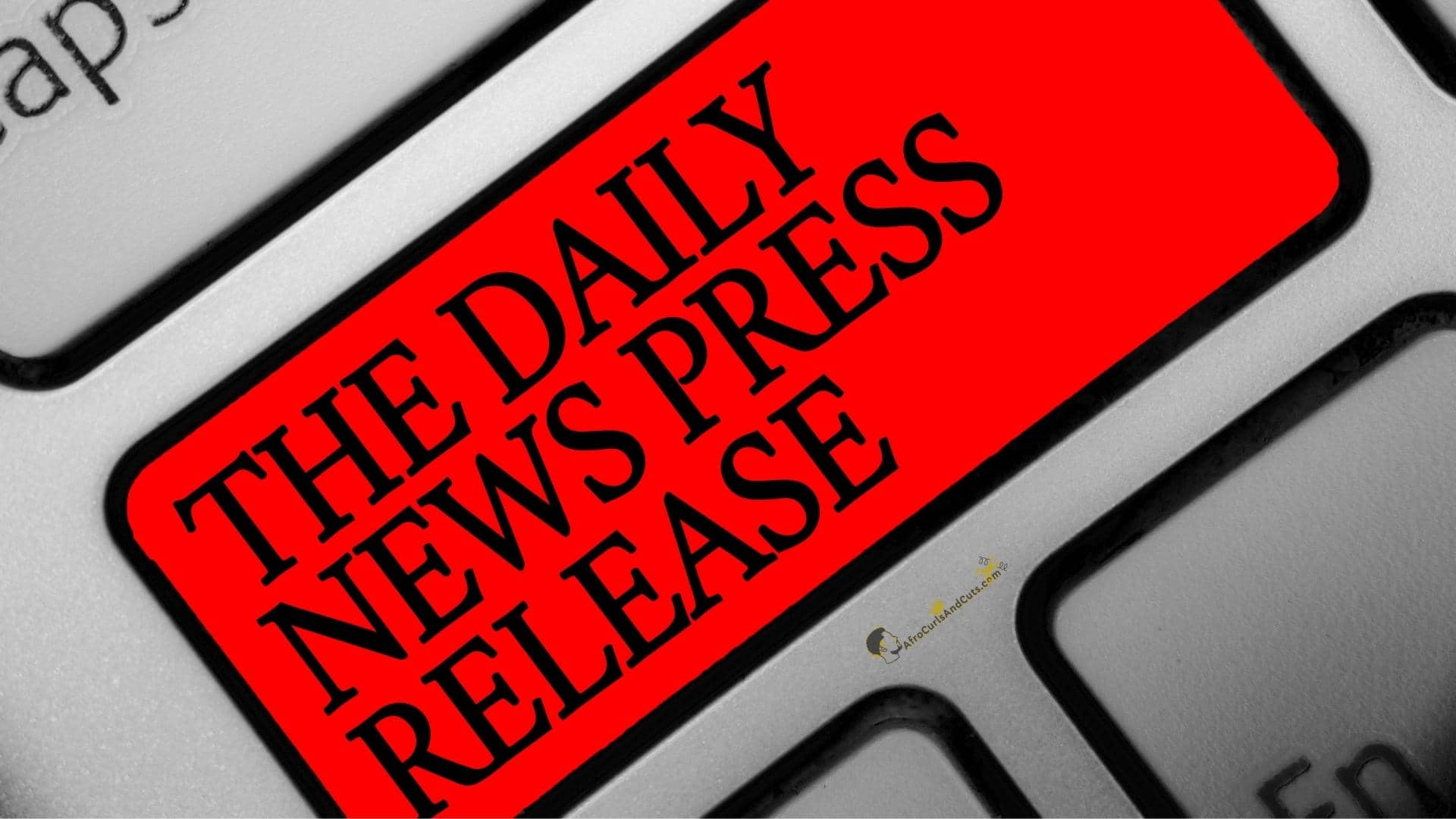 6. Participate in an online community.
Join an online barbering community can build connections and gain credibility with other hairstylists. You can post comments on relevant blogs offer guest posts for websites, and this will expand your network and help boost your barbershop's reputation in the community.
Many of the most popular barbering forums have several thousand members trading information about techniques, products, equipment, and everything in between… So take advantage of these great opportunities to attract new customers and create brand awareness.
7. Use quality visuals.
In the digital age, high-quality imagery is essential in a marketing campaign. Invest in photographs, videos, and other eye-catching graphics to make your content stand out from the crowd.
You will not only need good visual content for your barbershop, but you will also need a good-looking logo. A quality logo will make your barbershop business look professional, credible, and, most of all, memorable. The most successful barbershops all use logos to brand themselves.
I know… I know; where will you find the time to do all of this as a Barbershop owner? With the cheap design services from Fiverr, you don't need to worry about not having the necessary skills. You can hire a freelancer to cheaply create promotion videos, photos, and logos. Not bad, huh?
8. Pay for advertising.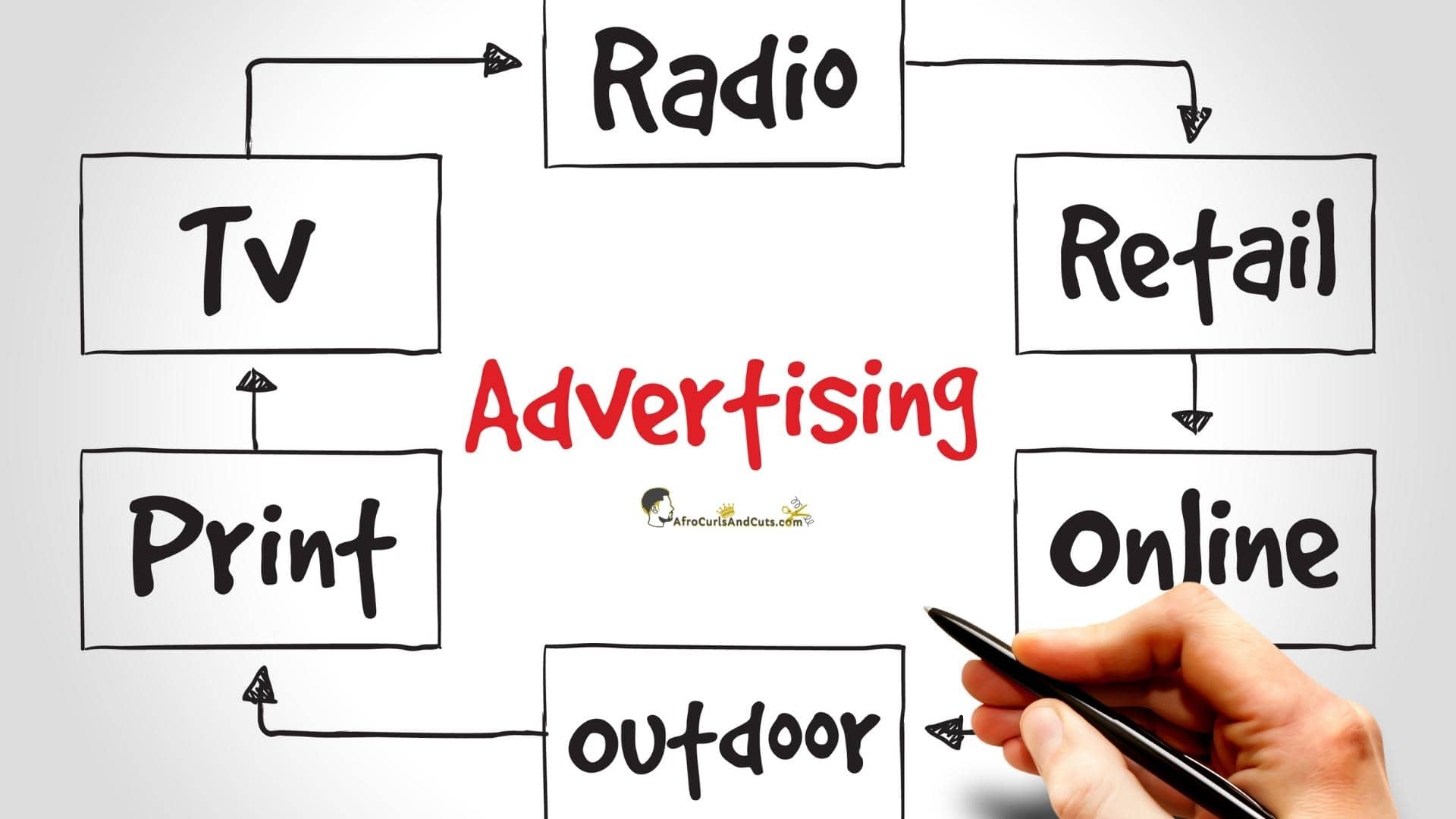 One of the most costly advertising methods on our list isn't for the faint of heart. Paid advertisements can be a significant commitment both financially and time-wise. However, it may just be what you need to attract paying customers to your barbershop.
Looking to become a barber? Check out our article on the top 5 online barber schools for beginners!
The common paid marketing techniques are:
Commercials for television and radio:
Traditional advertisements like this can garner a lot of attention and awareness quickly. But at the same time, they can cost a lot and require extensive planning.
Paid promotions with social media posts:
You can pay other influencers in the hair industry to share your posts or simply pay to have your posts featured in targeted users' feeds. The social media ad campaign targets a specific audience, region, and length of time you'd like to run the ad.
Pay-per-click (PPC) ads:
Pay-per-click ads are a great way to promote your barber business. Your sponsored ads will appear above organic search results on Google, making consumers more likely to click them. Several types of paid advertising fall under PPC, including banner ads, splash pages, pop-ups, etc.
Before you decide to purchase advertising for your barbershop, assess your budget, and select the marketing strategy that's appropriate for you and your business.
9. Participate in local and community events.
Networking with other local businesses can be a great way to expand and meet prospective customers. Whether you're attending events in-person or online, barber owners need to be active in the community. Connecting positively with other business owners in your area can help build a rapport and establish mutually beneficial relationships.
You will also get the chance to see what other people have going on that might complement your own business. For example, you may find new suppliers, partnership opportunities, or people who want to invest in your brand. You might even get new ideas for your hair business.
10. Set up a booth at a hair convention.
Hair conventions and trade shows are great places to display your skills and gain exposure. Barber trade shows are a great way to get your name around and meet other professionals in the industry.
The ability to showcase your skills and get your name out there is very powerful. If you can make a few connections at these places, you could find yourself with a new clientele.
Most conventions cost money to set up a booth; however, the exposure you get in return is worth it. Many hair conventions hold prize competitions, and if you end up winning, you could come home with a hefty amount of cash.
This method could get clients to come to your place of business.
11. Host barbering workshops or webinars.
Hosting a workshop or virtual webinar could be an excellent way to get your name on the map and find new clients. You can host these workshops or webinars through several platforms, such as Google Hangouts, Facebook Live, Skype, and Zoom.
Hosting a workshop at your actual barbershop could get people walking through your doors. Don't be surprised if your appointment book has a few new names on it after hosting a workshop.
12. Offer discounts or free promotional products or services.
Are you having difficulties getting people to come to your barbershop or salon? You can offer a promotion or discount to draw customers in. If you provide consumers with unique discounts that they can't obtain elsewhere, they will be encouraged to visit your shop.
One thing you can do is offer a free shampoo and conditioner along with a haircut. Remember that your goal isn't to have customers just come in for the freebie. The main focus of promotions is to provide additional value that enhances their overall experience.
For example, you can offer a discount if they book an appointment online or purchase a product after their visit. Something as simple as offering someone who follows you on social media 10% off their next service will motivate them to take action.
13. Hold a contest or giveaway to promote your barbershop business.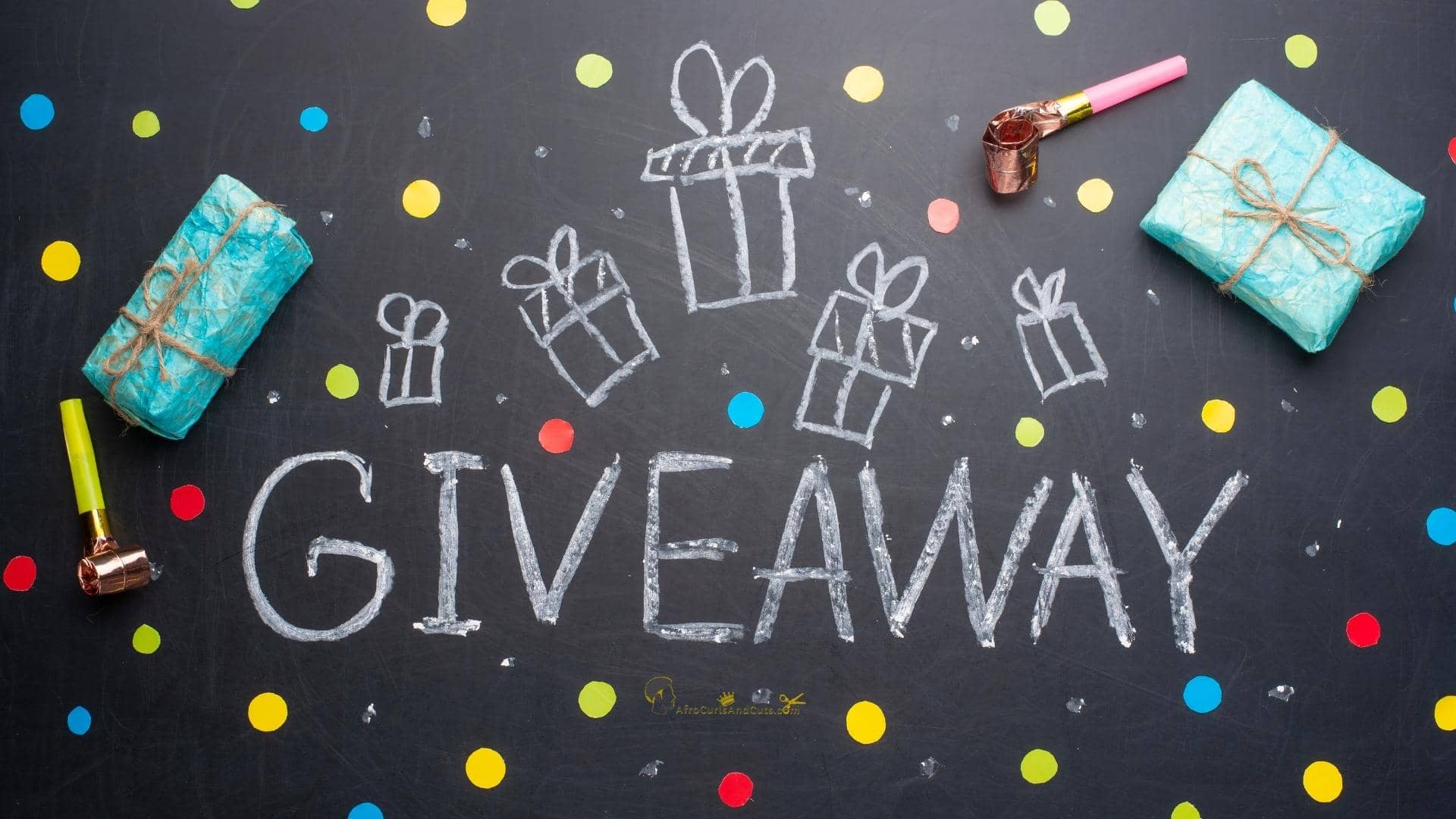 One of the easiest ways to get people to know about your barber business is to hold a contest or giveaway. This will build your brand and spread the word about your cutting services at the same time. You can't go wrong with contests and giveaways as they're fun, simple, and easy to use.
It also makes your clients feel valued when you hold a contest. This method will raise your profile within your industry.
14. Participate in charity events.
Remember, being a good businessman means more than just making money for yourself. It's about actively taking part in your community and giving back whenever you can!
Offer free back-to-school haircuts to kids or maybe a free wash and a trim for the local homeless shelter. Participating in charity events makes you feel good, and it will spread the word about your business.
Final thoughts
If you're in the business of cutting people's hair, there are many ways to promote your barbershop. Whether it's by hosting a workshop or webinar, participating in charity events, or running contests, the opportunities are endless.
Which tips have worked for you? What other methods would be effective at increasing brand awareness? Let us know in the comments below.
When it comes to marketing strategy for your barbershop, you'll have to go with what you truly believe in. There are thousands of options for promoting, so don't be afraid to get creative and take a leap of faith!
If you enjoyed this article, please like, share, and subscribe.
Newsletter
Sign up for Afrocurlsandcuts.com newsletter to be first notified of events, promotions and most importantly fresh blogs articles!