We may earn money or products from the companies mentioned in this post.
12 Best Trimmers For Black Hair: Ultimate Beginners Guide for Purchasing the Right Clippers for you!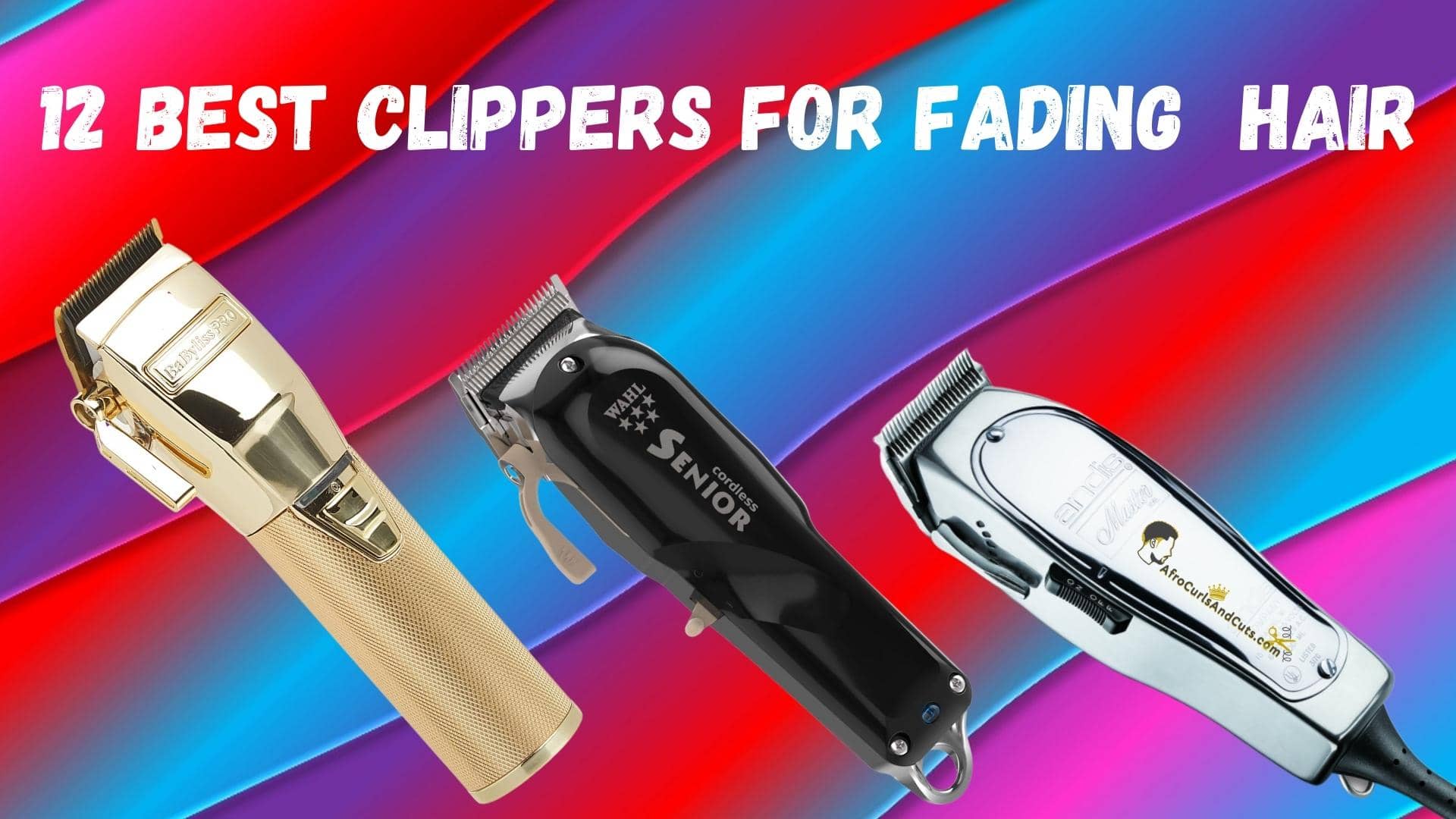 When buying the best trimmers for black hair, there are many options to choose from. But, how do you know which one is right for you? 
Do you go with a standard clipper or a trimmer with a detachable blade model? Should you get cordless hair clippers or corded timmers?
In this buyer's guide, we'll take a look at some of the best trimmers on the market and what makes them stand out. We'll also provide tips for choosing the right trimmer for your hair type. So whether you're a beginner or an experienced barber, you'll find the information you need to make the best decision. So, keep reading for the ultimate guide in choosing good clippers!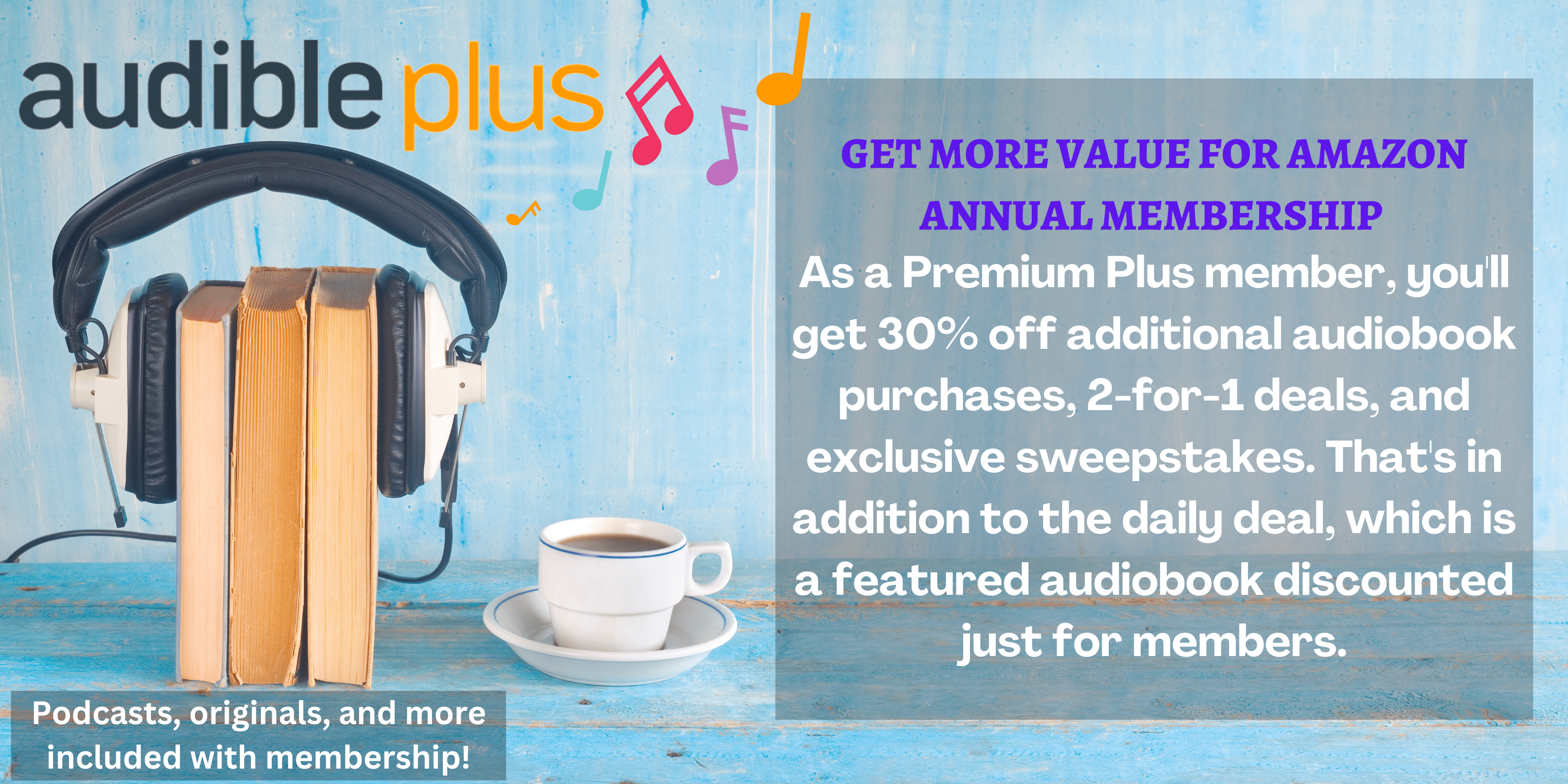 Click here for Amazon Annual Audible Membership!
12 Best Clippers for Fading Black Hair
We carefully evaluated several factors when selecting our top trimmers for black hair. Below are the twelve that exceed expectations in the categories we used to determine our top choices on this list. Here are some great clippers that will suit any budget and your needs.
How do you Pick the Right Hair Clippers for You?
You need to consider many factors when buying a quality hair grooming Kit for black Men. This may be the difference between good quality haircut or suffering from frustration with an underperforming device.
When you pair that with the fact that there is such a wide variety of clippers on the market today; it can be a hassle trying to find the right one for you. Below are some questions you should ask yourself before making a purchase decision.
Should I Choose Wired or Cordless Clippers?
While there is no one-size-fits-all solution, generally speaking, cordless clippers are a better option for beginners cutting their hair at home. They allow a full range of movement, making it easier to cut in tight angles.
Though, corded clippers are generally more powerful in comparison to cordless clippers. While you might be able to get away with a single wireless clipper, professional barbers use both corded and cordless clippers to ensure the best outcome.
Wired hair trimmer
The primary advantage of corded clippers is that they are less expensive and always have a steady supply of power to the barber equipment.
Cordless hair trimmer
The main benefit of a cordless clipper is that it avoids any potential power cord restraints. You'll have more freedom of movement when it comes to cutting on your own.
When making your purchasing decision, think about what would be best for you. If you plan to cut multiple people's hair, a wired clipper might be a better option for you. If you are starting out cutting your hair at home, it's probably best to start with a cordless clipper. Do your research, evaluate your needs, and make the best decision for you.
What should I look for in battery life for a reliable hair trimmer?
If you're considering cordless clippers, you will need a reliable battery that can last a long time. You want to look for a hair trimmer that charges fast and has at least 40 minutes of run-time. The clipper's battery life will ensure that you can get the job done without interruption.
Should I consider weight buying new hair trimmers?
You may wonder whether a hair clipper's weight matters? The short answer is yes. While it seems like a trivial issue, the weight of hair clippers affects the outcome of your haircut.
Heavier trimmers can lead to wrist and hand fatigue during longer grooming sessions, and this is because it takes a lot of effort to operate the clippers. On the other side, lighter clippers make moving the blade through your hair simpler. You'll be able to complete a haircut in a lot less time as well as with less fatigue.
When buying a good hair trimmer, what type of blades should I look for?
When you purchase your new hair trimmer, you'll want to make sure that they come with high-quality blades. The most important feature to search for when buying hair clippers is the metal used in the blades.
Look for blades with a rust-resistant alloy, as they will last up to 10 times longer than you're average steel. Generally, you'll want to go with stainless steel, titanium, or carbon steel blades.
The sharpness of the blade is another factor you'll want to consider. High-quality blades are made with diamond-coated blades, making the edges extremely sharp and lasting for a long time.
These are the significant factors you'll want to consider when buying new hair clippers. Taking these things into account will ensure that you get a high-quality product every time!
What kind of motor is in a hair clipper?
Your new head clippers should have a powerful motor to get the job done right. Look for a high-speed and power that will be able to cut through thick and coarse hair with ease.
Professional barber-grade clippers come in three types of motors: electromagnetic motor, rotary motor, and pivot motor.
Electromagnetic motors
Magnetic motors in fade trimmers are made to run at high speeds resulting in smooth cuts. Less moving parts make these simple, reliable, and the longest lasting of all the motors. Electromagnetic clippers are also quiet and will not emit a high-pitched or annoying buzzing noise.
Rotary motors
Rotary motors in hair clippers provide equal power and blade speed. The rotary-powered hair clippers are the only ones to offer multiple speeds. They offer a good balance of power, speed, size, and weight, making them ideal for cutting African hair texture.
Pivot motors
The Pivot motor provides more power than magnetic clippers, allowing you to easily cut all hair types. The trimmer features an extra close-cut stainless steel T-blade for detailed styles that will turn heads wherever they go!
Other Things to Consider When Buying Clippers
There are a few other things you must also think about when you buy a haircut trimmer. These are the essential factors to consider when picking the best professional hair clippers. Questions like design, noise level, and how easy it is to clean, we can help during your purchase.
Design
No matter what type of trimmer you purchase, they all come in a standard design that has evolved over the years. The most common shape for hair clippers is a rectangle, however, you can find trimmers with a more sleek ergonomic design.
The clipper design is important because it can affect comfortability, ease of use, and portability. Trust me, you'll want to find balding clippers that comfortably fit your hand and give you control and accuracy during haircuts and trimmings.
Noise level
All hair trimmers produce sound, but the noise level varies. Often, the noise level of a trimmer occurs because of the motor's power. The more powerful the engine, the more noticeable it will be. It is important to consider this when buying your new haircut trimmer. If you have a high sensitivity to noise, you may not want to purchase a trimmer with low noise output.
Movability
How well you can move while cutting your hair is an essential factor that should not be overlooked. It is a fact that most bad haircuts occur when the trimmer operator lacks the full range of motion.
You will want to make sure that you can move all around your head and neck without issues. Good hair clippers for African American hair should reduce the possibility of having a bad haircut.
Be sure to read these articles as well:
Here are some excellent guides that'll help you with your research before you make your purchase.
12 
best
professional hair clippers for black
men
BaBylissPRO Barberology GoldFX Series Best Trimmers For Black Hair

Visit Amazon for Reviews and Prices (BabyLissPRO Trimmers)
What can I say about this beautiful hair clipper for black men? Well, it is more than just a haircutting tool. This hair clipper is the Ferrari of the barber world. Speaking of Ferrari, this hair trimmer is equipped with a powerful, Ferrar -designed engine.
The BabylissPRO is made with lightweight, high-strength aluminum alloy that will last a lifetime! It has a quieter purr than most clippers, and the bold but elegant gold exterior provides a sleek look to this professional clipper. The elite clipper has a high-performance durability build that will allow you to cut all hair types.
This professional balding clipper has a rechargeable battery that provides 60 minutes of cutting power on a single charge. The BabylissPRO series also comes black and gold, rose gold, and all silver. The BabylissPRO trimmer uses a lithium-ion battery that provides 2 hours of cordless run time.
This premium hair clipper has sharp titanium-coated blades that will cut through any hair type. The 5-level taper adjuster allows for detailed control accommodates various styling options. You can expect the 8 comb attachments that come with the BabylissPRO trimmers to give you the cut you want every time!
The professional barber-grade hair clipper for afro hair is fantastic and perfect for beginners cutting their hair at home or in a barbershop! The unmatched barber-grade clipper will provide you with the precision and control you need to cut and style African hair texture.
The reliability of this hair clipper is unmatched and powerful enough to cut through coarse African hair with ease. It's an investment, but one you can't afford to pass up and won't regret later.
Here are my thoughts about BaBylissPRO Barberology MetalFX Series.
The BabylissPRO clippers are top of a line tool for cutting black hair texture. Its premium design, titanium-coated blades, 5 taper adjuster levels, 8 combs attachments are better than most haircutting tools on the market.
That is the reason it got the number one spot on my list. This is the perfect clipper for personal use or in a barbershop setting to produce quality results. The BabylissPro GoldFX Series is the best Overall Hair Clipper for Black Men.
Andis 12470 Professional Master Cordless Lithium-Ion Adjustable Clipper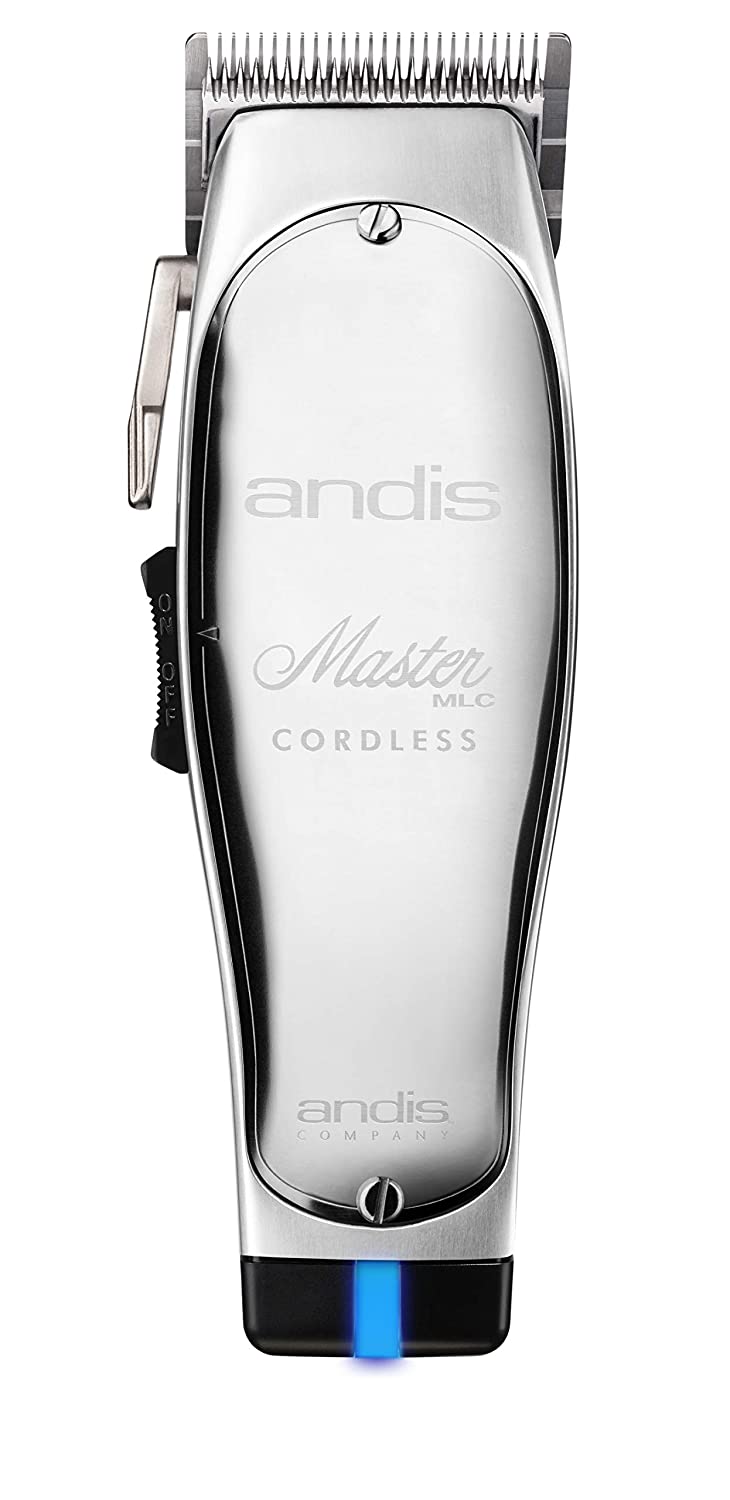 Visit Amazon for Reviews and Prices (Andis 12470 Pro clippers)
The Andis hair trimmer for professional barbers is a work of art. It showcases a vintage approach but with a modern look. It was designed with cutting-edge technology from the ground up with new barbers in mind.
The Andis hair clipper is a high-quality clipper that can handle any hair type, no matter their ethnicity. Andis 12470 blades will cut through with ease whether you have fine or coarse hair. The Andis 01557 Professional Master Adjustable Blade Hair Clipper is arguably one of the best balding clippers for black hair.
It offers a ton of power with enhanced battery life to match. All you need is 90 minutes to charge the lithium-ion batteries fully, and you can cut with this baby for 2 hours. The LED light signals the battery level, so you know when you are running low. You can use it cordless or attach the long power cord if needed.
The Andis trimmer is lightweight but sturdy; this means you can use it all day long without causing any fatigue. These cordless trimmer sharp stainless steel blades quickly cut thick afro hair, and it is also a good cordless clipper that is versatile to cut unwanted body hair. The self-sharpening blades ensure a precise cut to achieve perfect trim or shave.
If there was one downside, it would have to be the noise. The powerful motor that cuts through thick hair can be pretty loud. However, after a few minutes, you'll get used to the sound. Andis is one of the industry's top brands that has perfected cordless trimmers for black hair.
Here are my thoughts about Andis 12470 Professional Master.
This is a fantastic cordless hair clipper for black hair. It can perform heavy-duty cutting without skipping a beat. The super-powerful single-speed universal motor cuts through even the thickest hair. The best hair clippers should include a variety of attachments t make them versatile, and this one does. The Andis 12470 is one of the best trimmers for Afro-American hair.
Wahl Professional 5 Star Series Cordless Trimmers with Adjustable stainless steel Blades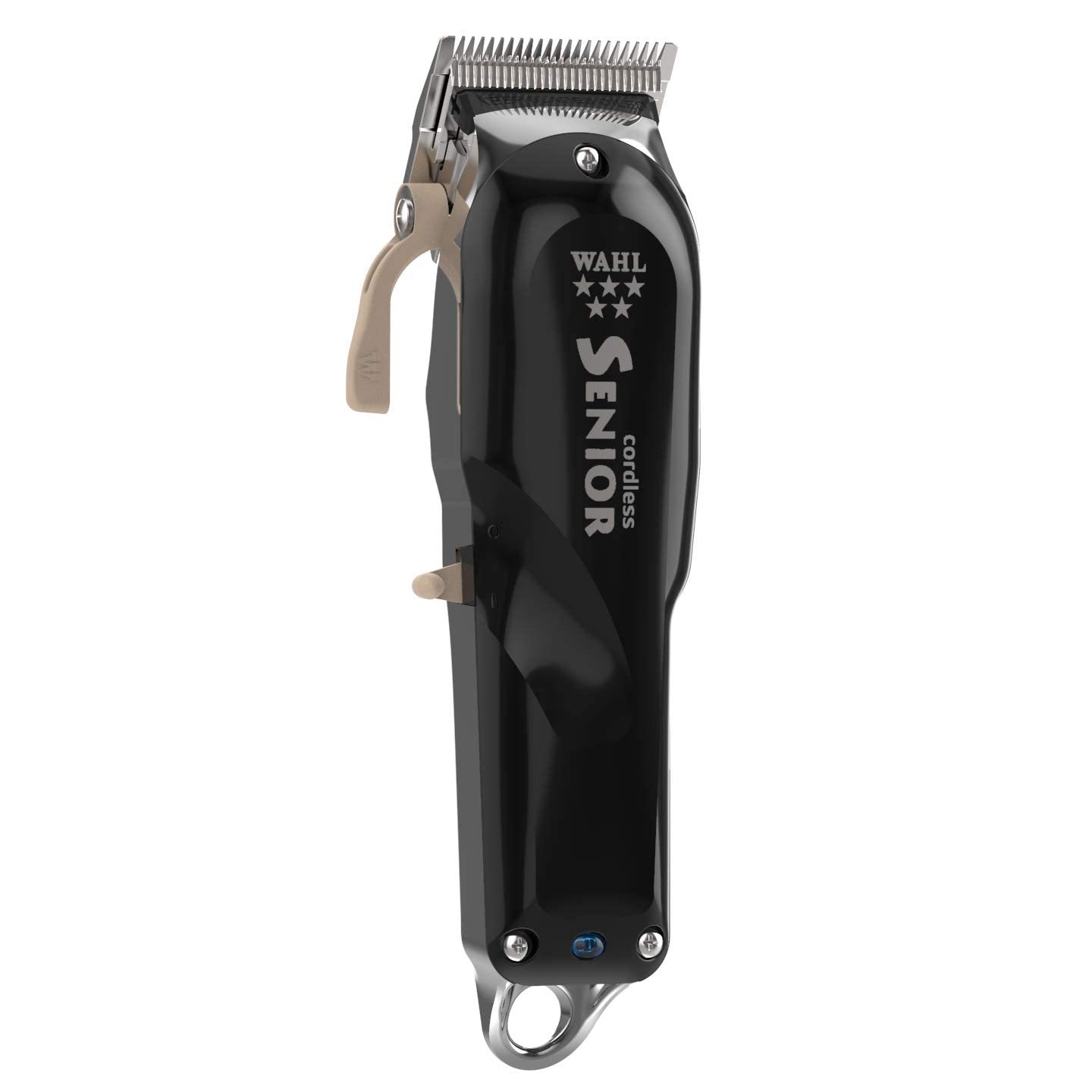 Visit Amazon for Reviews and Prices (Wahl Professional 5 Star Cordless Clipp r)
If you want barber quality haircut at home, then the Wahl 5 Star Series Cordless Clipper is an excellent choice. It offers both speed and convenience in one package. The Wahl grooming Kit for black Men is perfect for traveling or on the go. This trimmer is easy to pack, lightweight, and very efficient.
The Wahl Professional 5 Star Series Cordless Senior Clipper is ergonomically designed to reduce hand and wrist fatigue. It rests comfortably in your hand and is easy to use.
The Wahl's Professional 5 Star Series Cordless Senior Clipper was designed to give you the best possible hair cut, whether for professional purposes or home cuts. This DIY hair cut with this hair clipping tool allows you to fade or blend any hair t pe effectively.
The cordless trimmer comes rechargeable and has a charging transformer, so you can recharge it when needed. A single charge can last for about 70 minutes of run ti e.
The Wahl 5-Star Senior Hair Clipper is made with crunch technology with a high-precision stagger tooth 2161 blade. Meaning hard to cut coarse hair won't be a problem.
The black and silver casing of this trimmer is attractive and sleek, it is just an all-around beautiful trimmer that will give your haircutting station a stylish look. The Wahl gets raving reviews from Amazon confirmed users, and some people even called it the best clippers for African American hair.
Here are my thoughts about Wahl Professional 5 Star Series Cordless Trimmers
Look, I think the Wahl 5 star Senior Trimmer is an amazing trimmer. It has all the power you could need, with a touch of elegance. The premium haircutting tool is easy to handle a d gives superior performance.
However, I am disappointed with the battery life. It's 70 minutes is pretty good, but it can be better. Most hair trimmers in its class offer 2 hours of constant run time. That said, if you are looking for a cordless hair trimmer that is durable offers good performance and style, then the Wahl 5 star Senior Clipper is a perfect choice!
NOVAH Professional Hair Clippers and Trimmer Kit for Black Men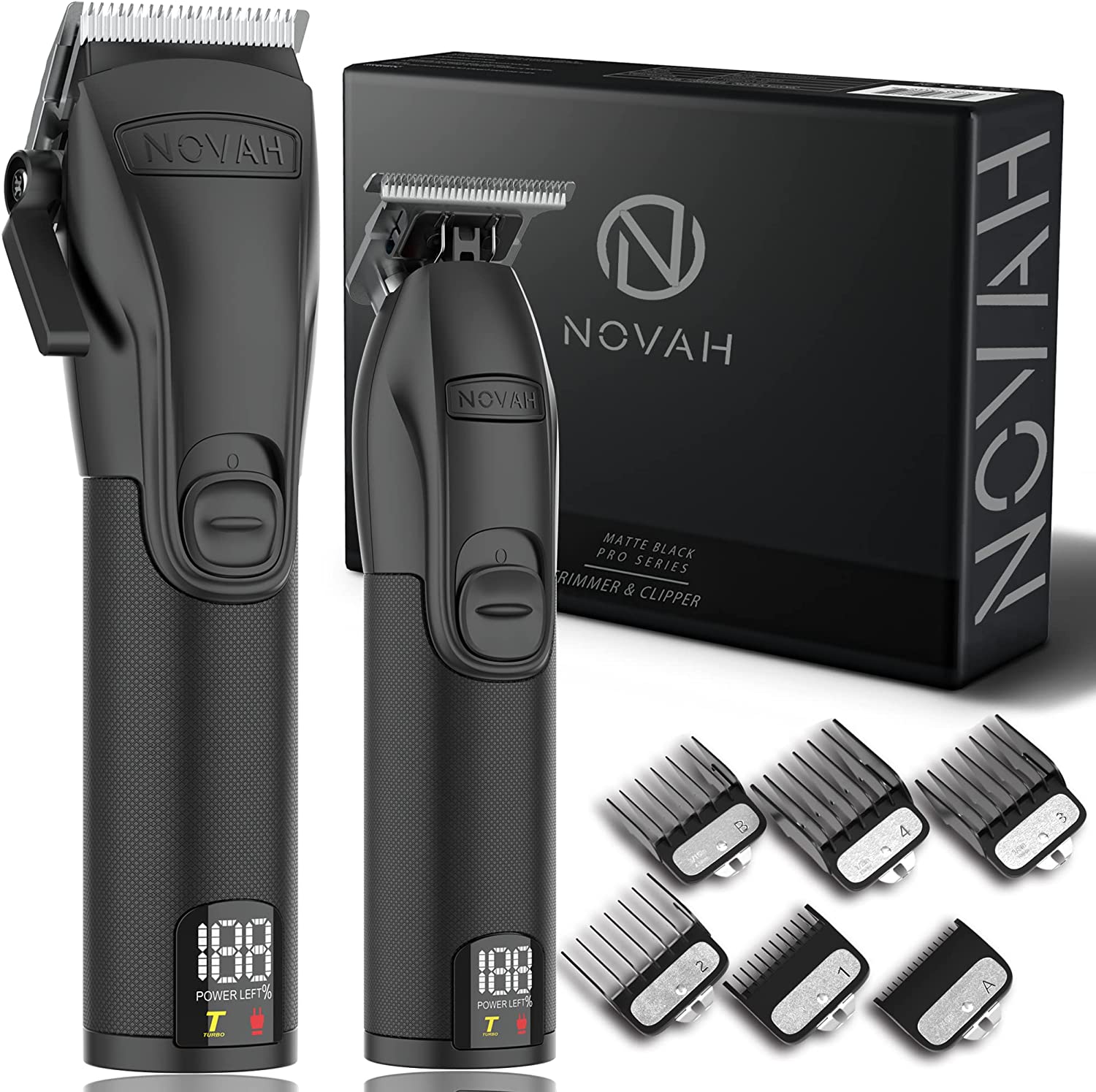 Visit Amazon for Reviews and Prices (NOVAH Professional Hair Clippers and Trimmer Kit)
The NOVAH Pro hair clipper and trimmer kit give the most bang for your bucks, hands down. When it comes to getting a close and clean cut that will last a few days, NOVAH clippers have been tested and proven over and over again to be one of the best hair trimmers for black hair.
There are many reasons why you should consider buying NOVAH Professional haircutting set. The limitless hair clipper and hair edger combo kit are made for professional barbershops and are also just as great if you are fading your hair at home.
The all-black clipper and trimmer look cool and feels great in your hand. At the same time, these clippers are very lightweight, making them top-rated clippers for black barbers. You can seriously cut hair all day and not feel any pain and discomfort in your hands.
The NOVAH grooming kit for black men comes with six metal guards and four stainless steel clip-on trimmers guards. You will be able to cut all types of haircut styles without any problem. Whether you're shaving your head completely bald or tapering for the perfect style, the NOVAH is the best combo haircut kit to cut afro hair.
The trimmers LED display is ultra high definition (4x brighter than other hair clippers) and easy to read even in the darkest room. Its adjustable power levels allow you to use your hair clippers at different speeds. The NOVAH trimmers also have self-sharpening blades for a fresh haircut.
My thoughts about NOVAH Professional Hair Clippers Combo Kit for type 4 hair.
The NOVAH trimmer and edger combo set for type 4 hair is a great, affordable, quality hair cutting tool for black men. It would have been nice if they had more color choices, but for this price point, it is tough to beat.
If you're looking to take your career as a barber or stylist or just cut your own hair at home, this hair clipper is a perfect choice. This is the best professional hair clippers for black barbers and DIYers!
OPOVE Hair Clippers for Men with Coarse Hair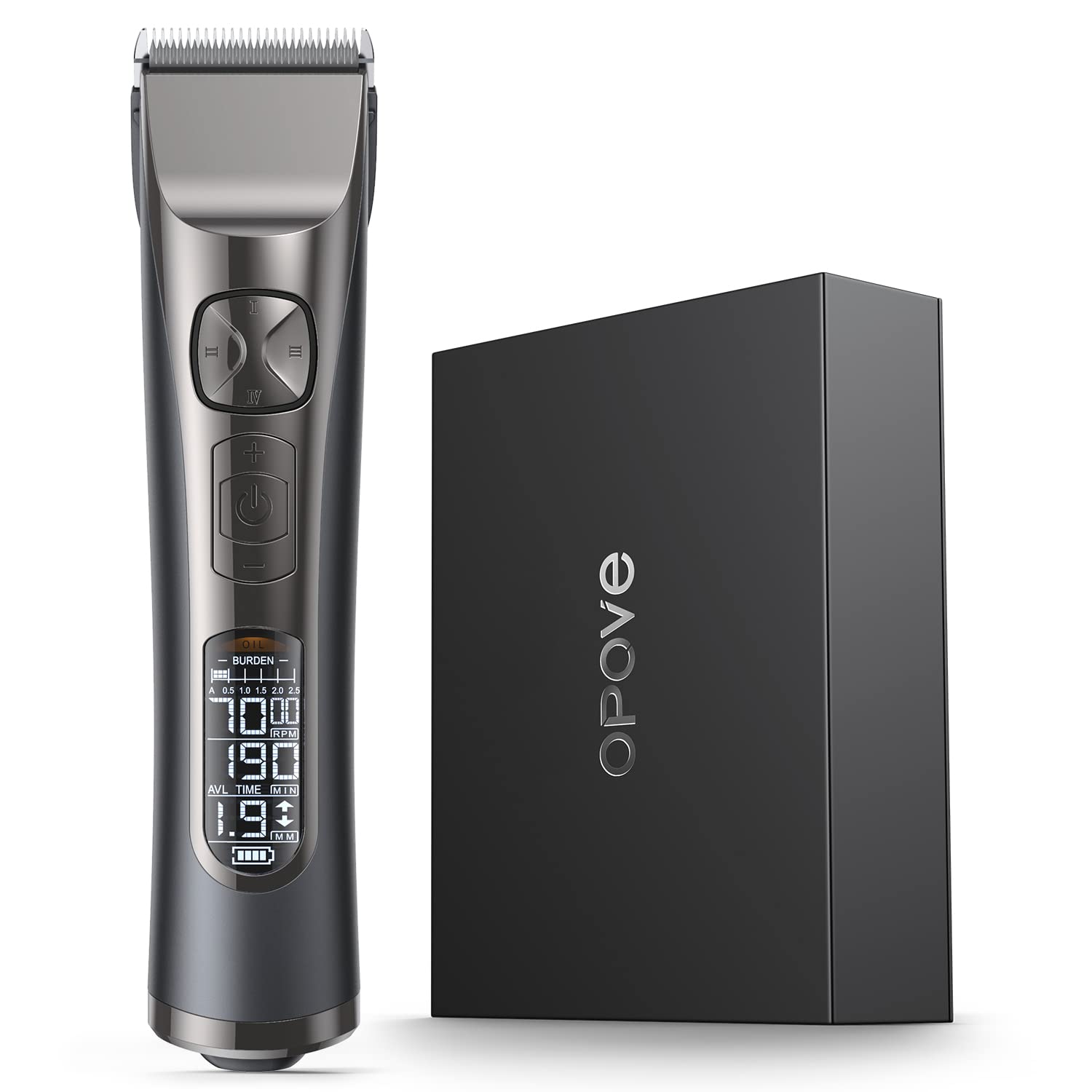 Visit Amazon for Reviews and Prices (OPOVE Hair Clippers)
OPOVE is a high-end product that is powerful enough to meet barbers' needs but easy enough to use at home. The modern and ergonomic design gives this hair trimmer a futuristic look that will make you the envy of all your barber friends.
The OPOVE hair clipper has sharp and precise blades that will make cutting your hair a breeze. It features titanium and ceramic self-sharpening blades, which are super strong, durable, and never rust.
The blade material prevents skin irritation in people with sensitive skin. You'll love how easy this trimmer is to clean with its detachable blades.
OPOVE is powered by a 2600 mAh lithium-ion battery; this hair clipper will hold a charge for up to 3 hours. That's enough juice to keep the smart LCD display on throughout your entire haircut and then some. The display indicator battery life lets you know when it's time for another charge.
The motor in the OPOVE delivers powerful and fast performance, and it's not going to bog you down when you have to cut a full head of thick hair. The quiet motor low vibration won't annoy you or scare your kid and reduce squirming during cuts.
My thoughts about OPOVE Hair Clippers for African American Hair 
The OPOVE high-performance home haircut kit is a fantastic tool to have when cutting your own hair. It would make an excellent present for a barber or for DIY guy who cut their own hair.
The 8 piece advanced length regulator combs let you easily adjust cutting hair length without issue. I will admit the futuristic design is super cool but may be intimidating for some people. However, the jammed packed with features and powerful motor makes the OPOVE a no-brainer. This is why OPOVE was selected as one of the best clippers for black men.
Wahl Professional – 5-Star Cord/Cordless Magic Clippers #8148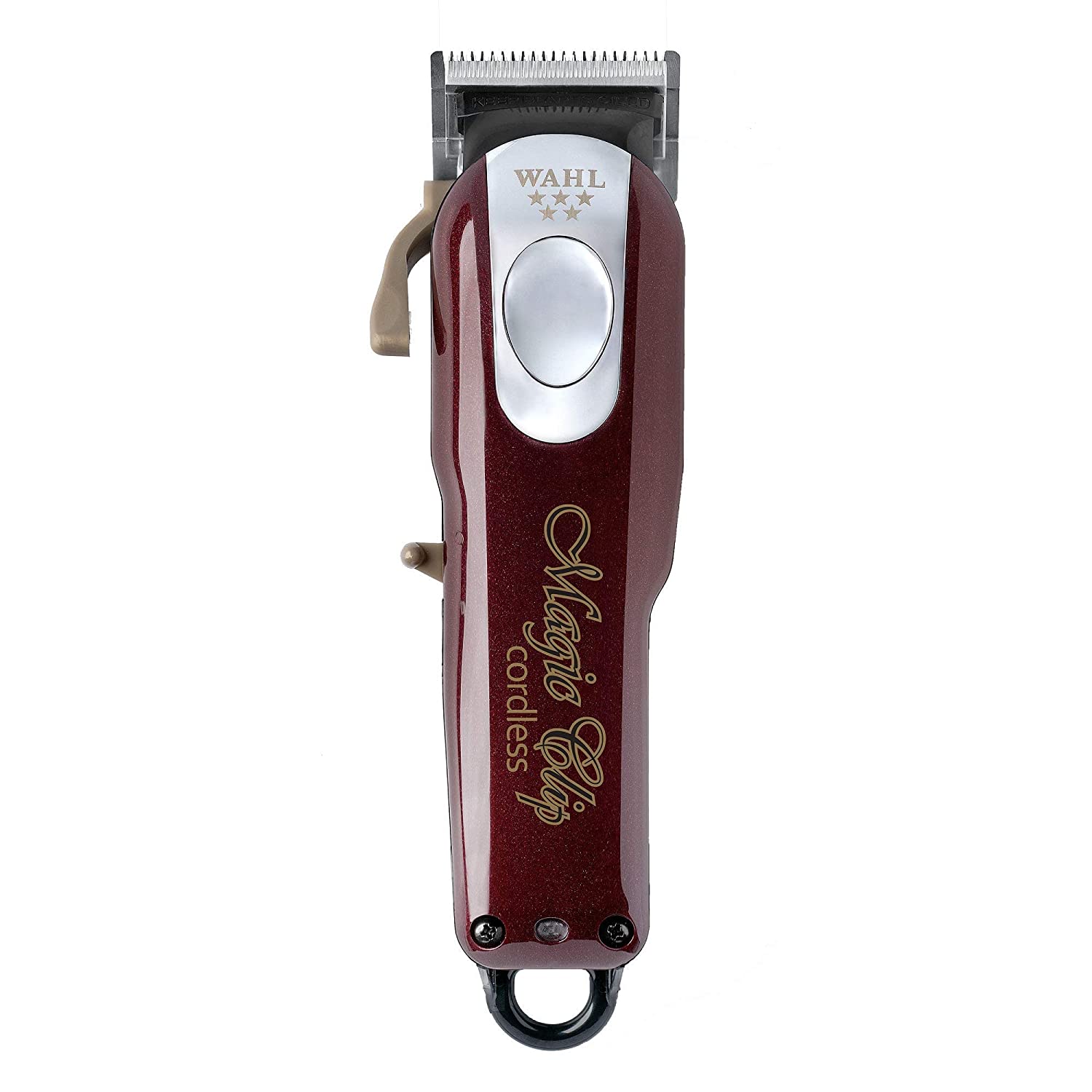 Visit Amazon for Reviews and Prices (Wahl Professional – 5-Star Magic Clipper)
Are you looking for a versatile clipper that can handle any hairstyle? Check out the Wahl Professional 5-Star Cord/Cordless Magic Clipper #8148. This highly versatile tool functions as a corded and cordless clipper that delivers precise haircuts.
Voted by a barber pannel as best black barber clippers, it's easy to see why this is such a popular choice. It can handle any type of hair, from fine or coarse hair, and it has enough torque to cut through hair without pulling and tugging.
The American-made Wahl Pro 5 star clipper is one of the best-selling hair clippers on Amazon. It offers extreme versatility with its 8 different attachment guards, clipper blade oil, chargers transformer, and an instruction manual.
The Wahl Professional 5 Star Trimmer was built for rugged and heavy-duty use that barbers can rely on day in and day out. Thes clippers are a bit heavy, but that's a good thing because it makes them feel less flimsy and more durable.
The premium lithium battery offers 100 minutes of running time with a quick 30-minute charge.
My thought about Wahl Professional – 5-Star Cord/Cordless Magic Clipper #8148
Within the barber world, Wahl is one of the top brands in the industry. Most professional barbers have a clipper that Wahl makes, and it's no different for me! This hair trimmer is one o the top Professional Hair Clippers for stylish haircuts.
I wish the 5-Star Wahl was a bit lighter in weight, but it gets the job done well… Very well! It is at the top of my list for best men's hair clippers for DIY guys.
Andis 63700 BGRC Hair Clipper with Detachable Blade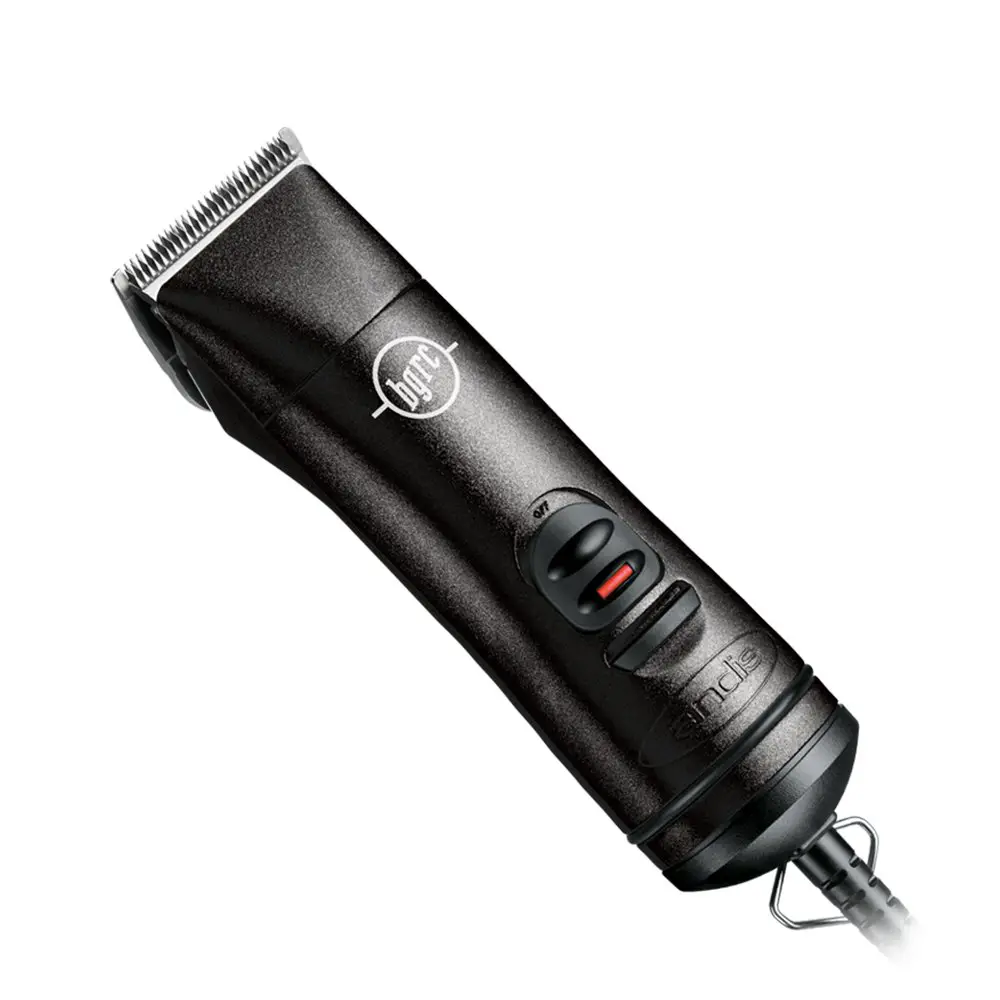 Visit Amazon for Reviews and Prices (Andis 63700 BGRC Hair Clipper)
The wired Andis 63700 BGRC hair trimmer has a unique approach when it comes to its clippers. The retro-style Andis 63700 clippers for afro hair guys offer the best performance in the market. It is a minimal electric trimmer that gets the job done the first time around.
While it may be a bit unusual to have a corded trimmer in this day and age, it does offer an endless supply of power during haircuts. However, the all-black electric hair clipper can be converted into a cordless trimmer, but you'll need to buy the battery and charger separately.
This haircutting tool comes with a detachable blade that is easy to clean and maintain. The Andis 63700 BGRC is perfect for t e afro hair guys looking for a reliable trimmer that can handly type 4 hair. The Andis BGRC hair clippers for black men can contour, fade and create sharp lines designs.
With the Andis 63700 BGRC you get great control, and it is very easy to handle. The Andis low-noise clippers have three-speed choices, single-speed, 2-speed, and 5-speed. The 3 alternative speeds are great for cutting young children's hair and professional barber use.
The tool is versatile and can double as a beard trimmer. I have to point out where the BGRC trimmers fall short; it does not have a blade guard. However, it is still a good trimmer for styling black hair.
My thought about Andis 63700 BGRC Hair Clipper.
Overall, the Andis BGRC hair trimmer is a good grooming clipper that gives you what you need without any gimmicks. The thing about Andis is that they are known for their durable products. A good example of this is the Andis T-Outliner hair clipper which is still one of my favorite go-to hair edgers, and that's why made the cut as one of the best hair trimmers for black males.
OVLUX Professional Cordless Rechargeable Clippers for Hair Cutting
Visit Amazon for Reviews and Prices (OVLUX Cordless Rechargeable Clippers)
I swear when I first saw these silver hair trimmers, I freaked out; it looked like something out of a sci-fi film. They are super cool actually; they have a chrome finish with a premium look, they are perfect for today's man.
The OVLUX professional cordless fade clippers are made of stainless steel, making them scratch-resistant and reducing mechanical damage. The LED display on these men's hair clippers shows you when your cordless hair clippers need to be oiled or recharged.
The OVLUX Cordless trimmers have one of the longest-lasting batteries on this list. It can hold its power for nonstop 3 to 5 hours of runtime, which is more than enough time for several haircuts. The blades are carbon steel, which is super strong and built to last years.
My thoughts about OVLUX Cordless Hair Trimmer Professional Haircut
The OVLUX balding clipper for black hair is super high quality, it has a premium look for their price point. This is the perfect barbering tool for beginner who doesn't want to break their budget. The insane battery life is also a huge plus, it can hold its power for several hours.
These amazing hair clippers for men who want to take up the trade or just get a fantastic haircut at home. The OVLUX is the best budget hair clippers for professional barbers and beginners alike.
Andis 01557 Professional Master Adjustable Blade Hair Clipper for thick hair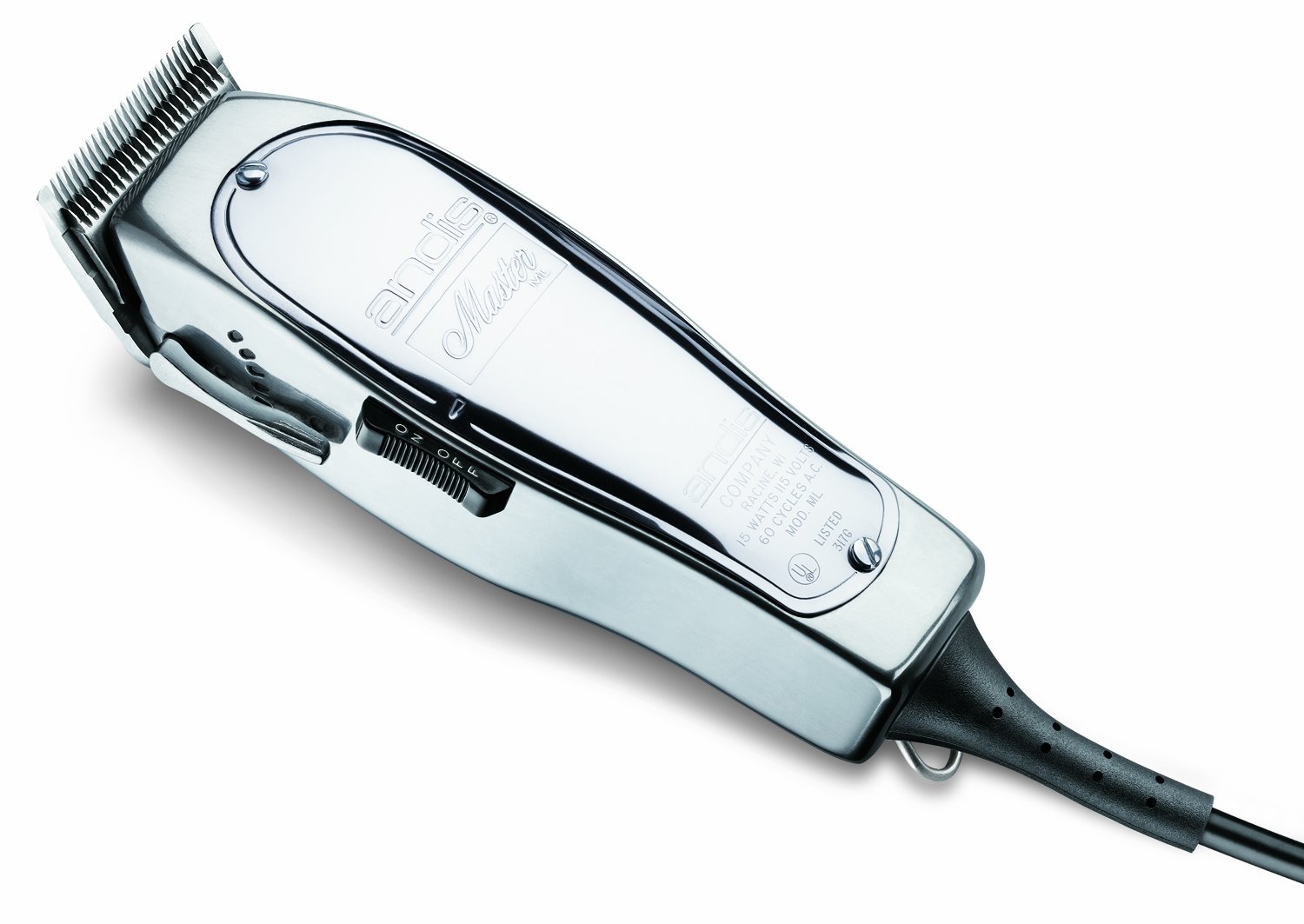 Visit Amazon for Reviews and Prices (Andis Pro Master Adjustable Clipper for black males)
The Andis master 01557 are top-rated clippers for black barbers in the United States. The Andis barber clippers are designed to be lightweight and ergonomically friendly for better positioning and more control.
Its chrome finish, sharp adjustable blades, and powerful motor make this popular Andis model one of the best hair clippers for black men.
The Andis master hair trimmer is user-friendly, and with the right DIY haircut technique, a beginner can fade their own hair at home. It is a wireless hair trimmer with 7,200 cutting strokes per minute, which is a lot for a single-speed rotary motor.
The corded clipper comes with clipper grease, a cleaning brush, and a styling comb. This will ensure you have everything you need to properly maintain your clipper blades.
My thoughts about Andis Master 01557 Trimmers
The Andis is one of the best clipper brands for black hair on the market. The adjustable blades make it easy to do fades, and the motor is strong enough f r even the thickest hair.
The industrial barber clippers are lightweight but high-powered. The blades are sharp, and this hair clipper for fades can be used on various hair types.
My best advice for Andis Master 01557 buyers is to not use it on wet or damp hair as this might cause damage to your corded clipper. Overall, the Andis Master 01557 is a must-have for barbers and black men who cut their own hair at home.
Remington Hc6550 Cordless Trimmer for coarse hair haircut with attached Vacuum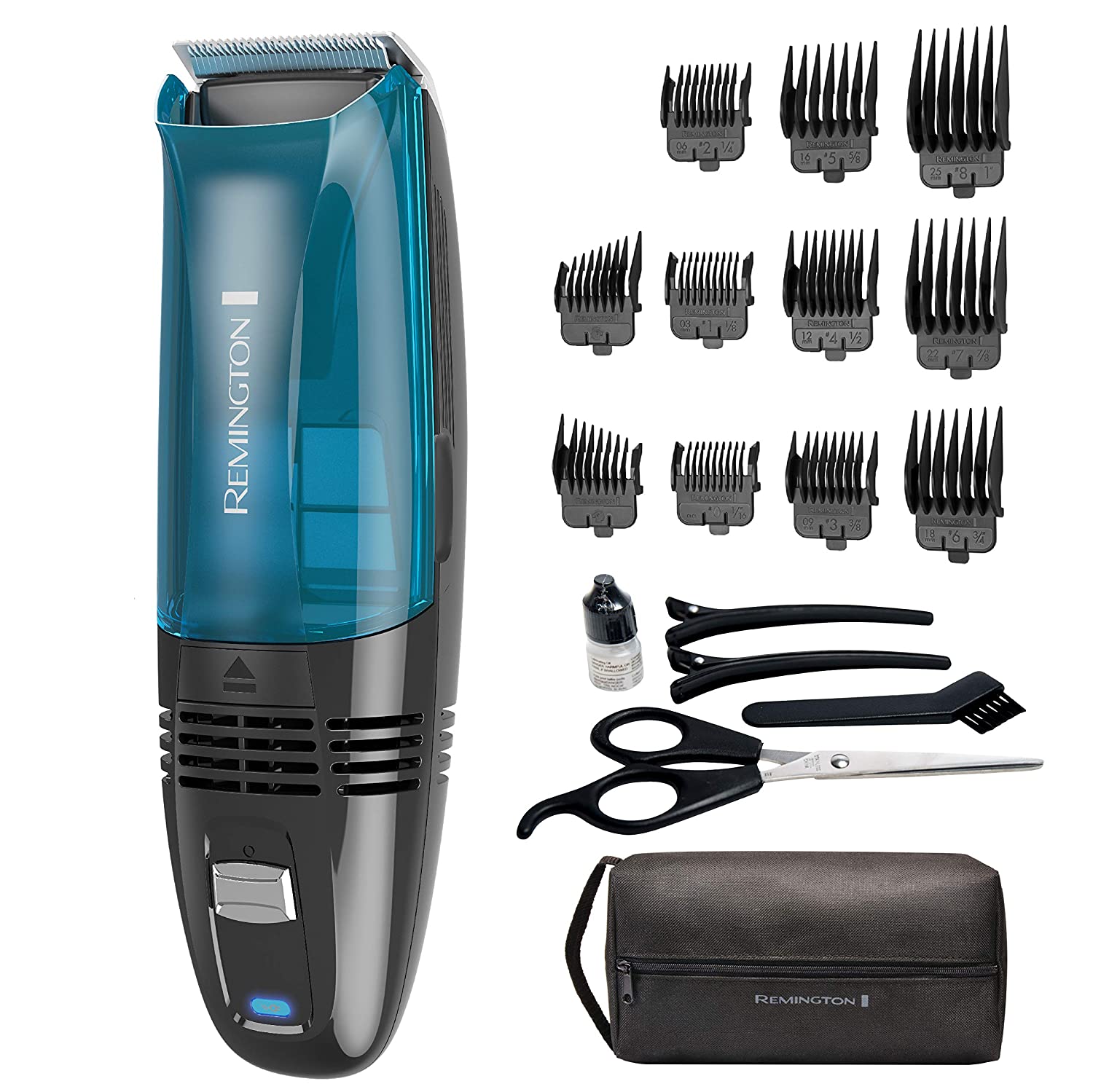 Visit Amazon for Reviews and Prices (Remington Hc6550 Cordless for thick Hai cut)
The Remington brand is known for quality products at a reasonable price. The Lithium Remington HC6550 cordless Haircut Kit is no different. The budget-friendly price of the Remington HC6550 is one of the best values in haircare.
The trimmer comes with several attachments explicitly designed for cutting, tapering, fading, and detailing. It also comes with an attachable vacuum system that sucks up the hair as it falls.
The 18-piece haircutting kit comes with 8 length-adjusting clipper guards, a cleaning brush, blade lubricating oil, and barber scissors.
The Remington HC6550 is another excellent product that allows you to c t your hair with the confidence of a professional barber.
It also has a Lithium-ion battery, which ensures consistent power throughout each hair trimming. Additionally, the sharp titanium blades are gentle against the skin, which reduces the risk of razor bumps or other skin irritation.
The quiet but powerful motor performs exceptionally well with thick dry hair, ideal for Afro-American hair. The cordless feature offers reliable performance for up to 60 minutes of battery life.
My thoughts about The Remington HC6550 barber kit
The at-home haircut kit allows you to cut your hair with the confidence of a professional barber. The Remington HC6550 is my favorite tool for Afro-American haircuts. It is a cheap hair clipper that offers a ton of value in one trimmer set. They are good clippers for styling afro-type hair. If you're looking for a budget-friendly hair clipper that can handle thick and coarse African American hair, the Remington HC6550 would be a good choice.
CIICII Barber Clippers for Afro Hair Cutting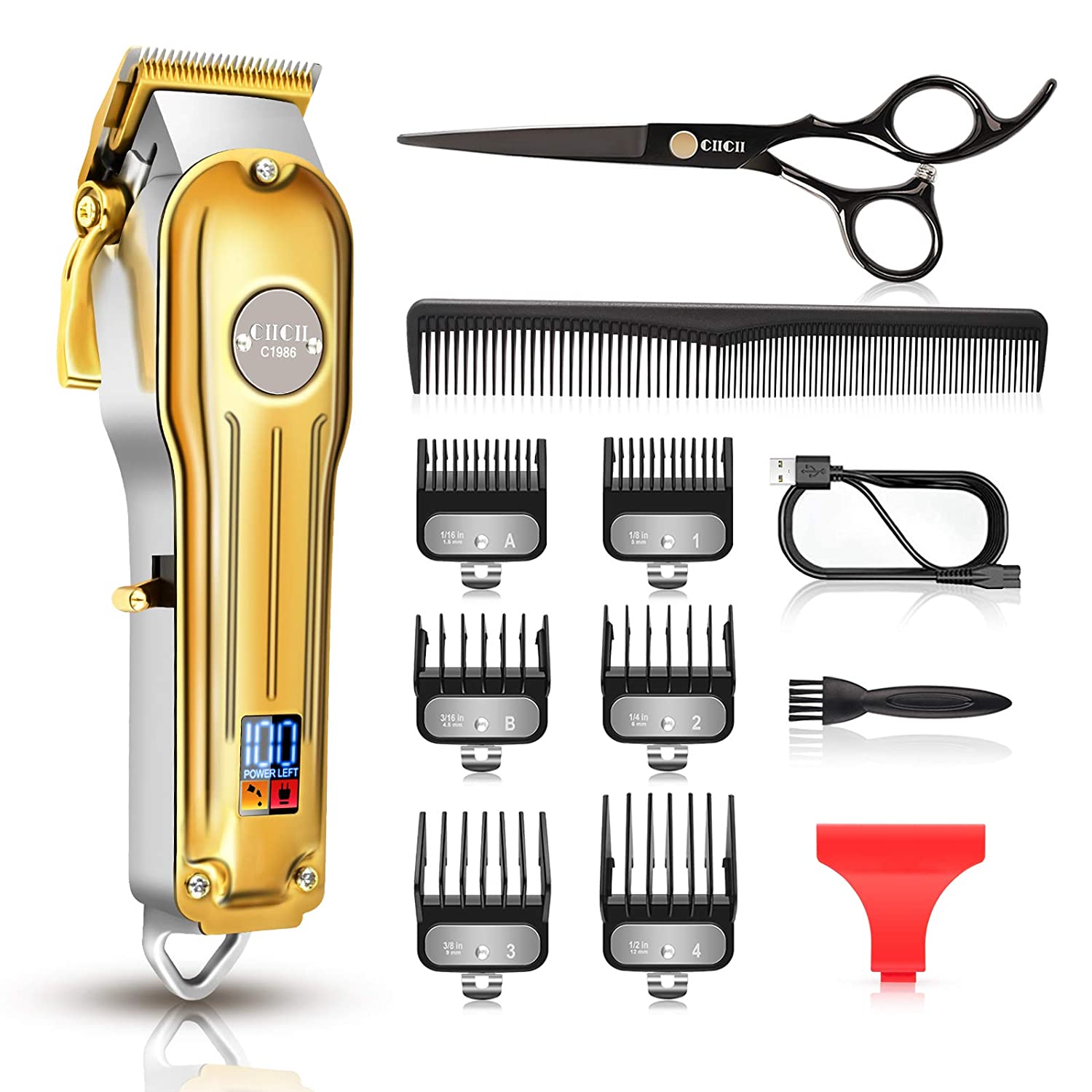 CIICII Barber Clippers for Hair Cutting
The CIICII barbering clipper for black men is a value clipper with all the qualities of a premium trimmer. It comes wi h 6 guard combs, a cleaning brush, a styling comb, and scissors. With as much as they offer for the price point, it must be a typo, or they're crazy for selling these at this price. Regardless of the reason, the CIICII is an excellent electric hair trimmer for black men, and you should take advantage of this deal.
The barbering trimmer has a high-performance silver alloy motor with low noise, low vibration, and no overheat. It also has an LCD display shows the battery life and when it's time for some lubricating oil.
It has a clean-looking gold and silver finishing with a great grip that is easy to hold. The CIICII is a styling hair trimmer for afro-American men looking for a simple tool to keep their he d, beard, mustache, and chest hair well-groomed. It has sharp blades that won't fail to give a great smooth trim.
My thoughts about CIICII Barber Clippers with long battery life
The CIICII trimmer for men with thick hair offers great features at a value price point. The battery life is astonishing; it can last up to three hours of continuous use with its lithium-ion batteries.
This is one of the lowest-priced and best clippers for black men with afro hair.
Remington HC5850 Virtually Indestructible Haircut Kit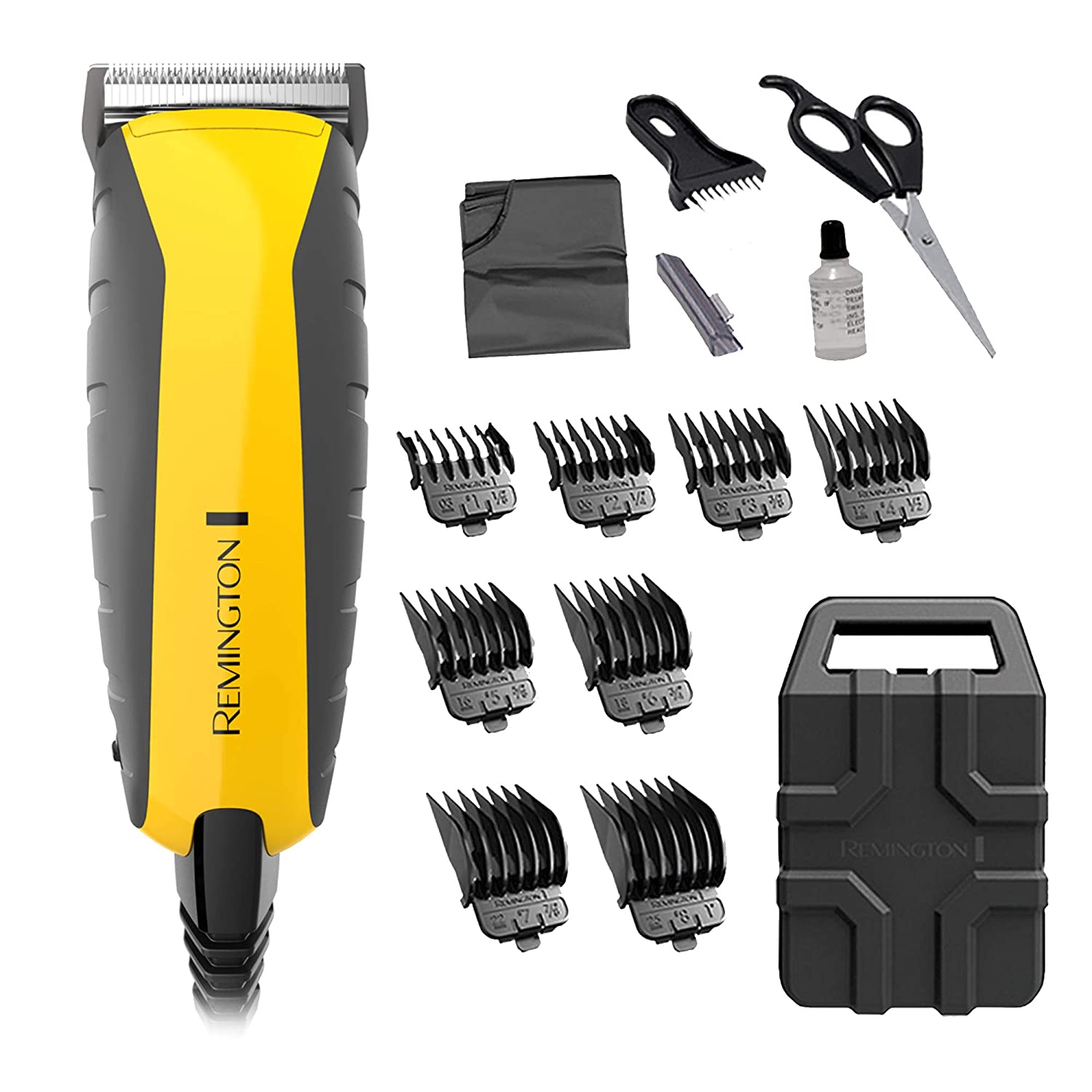 Remington HC5850 Virtually Indestructible Haircut Kit
The Remington HC5850 corded clippers are durable and made for harsh and rough conditions. It is encased in a well-built plastic housing makes it quite durable.
The 15-piece haircutting kit for African American hair also includes a barber cape, 8 blade guide combs, barber scissors, blade oil, cleaning brush, and storage pouch, so you'll have everything you need to give yourself a complete haircut.
Remington HC5850 corded trimmer for fading black hair has a long cable if you want to move freely while cutting your hair. The key to a good haircut is being able to move around freely while fading your hair.
The detachable blade makes cleaning or replacing the blade head easy. Its special attachments allow you to use it as beard trimmers, eyebrow maintenance, hair clippers, and mustache trimmers. The easily adjustable taper lever gives you total control over the length of your cut.
Guess what? You get all the features for under $100; that's not a bad deal at all for men DIY haircuts.
My thoughts about Remington HC5850 Grooming Trimmers for Curly Black Hair
The low-cost Remington head-shaving timmer for textured hair is a good deal as it has all the features you would need for your hair trimming.
You can't go wrong with this hair grooming clipper; it's durable, easy to use, and has all the features you need. It is a little louder than I'd like, but it's still a solid budget hair shaver. This is one of the best value clippers for men on a tight budget.
To End the 12 Best Professional Hair Clippers for Textured Hair
In this article, we have discussed the best trimmers for black hair and how to choose them. You need to consider many things before you buy a suitable hair clipper for your hair texture.
Many of the trimmers featured in this review could be used in a barbershop or at home. Whether you're a professional barber in search of premium trimmers or a beginner searching for budget clippers, there is something for you on this list.
If you found the 12 Hair trimmer for black men helpful, make sure to like, share, and subscribe for more hair grooming content.
Be sure to read these articles as well:
Here are some excellent guides that'll help you with your research before you make your purchase.
Newsletter
Sign up for Afrocurlsandcuts.com newsletter to be first notified of events, promotions and most importantly fresh blogs articles!