We may earn money or products from the companies mentioned in this post.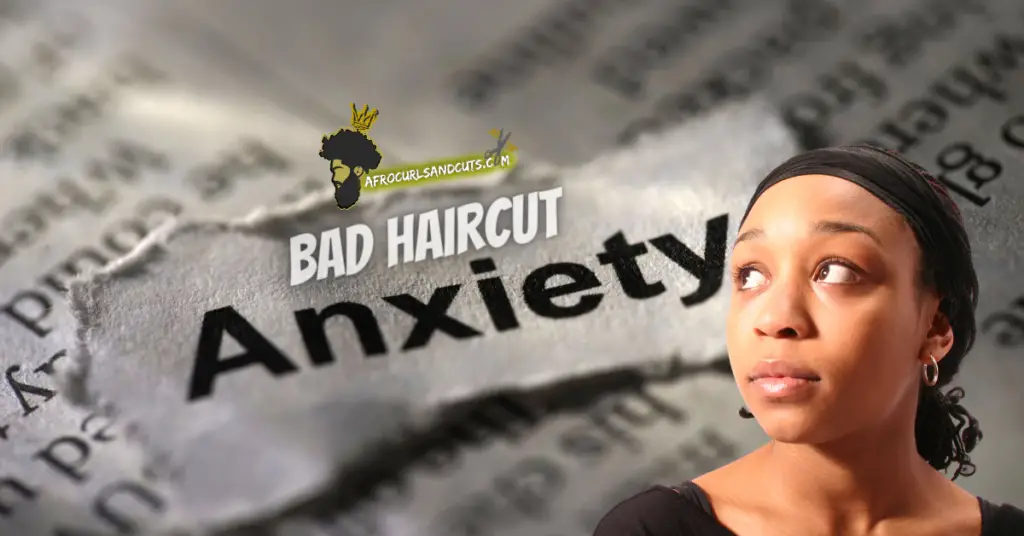 Overview
This article contains information about dealing with bad haircut anxiety and improving your self-confidence.
Bad haircuts are the worst. You leave the salon feeling great, but then the anxiety starts to set in. You know you have to go out into the world and show your new haircut off, but you're unsure how people will react. 
A bad haircut can really do a number on your confidence. Suddenly you're worried about what people will think, anxious about how you look, and generally uncomfortable in your own skin.
Don't worry; we've got six hacks that will help improve your confidence if you hate your haircut. So take a deep breath, read through our tips, and go out there and show the world your new 'do!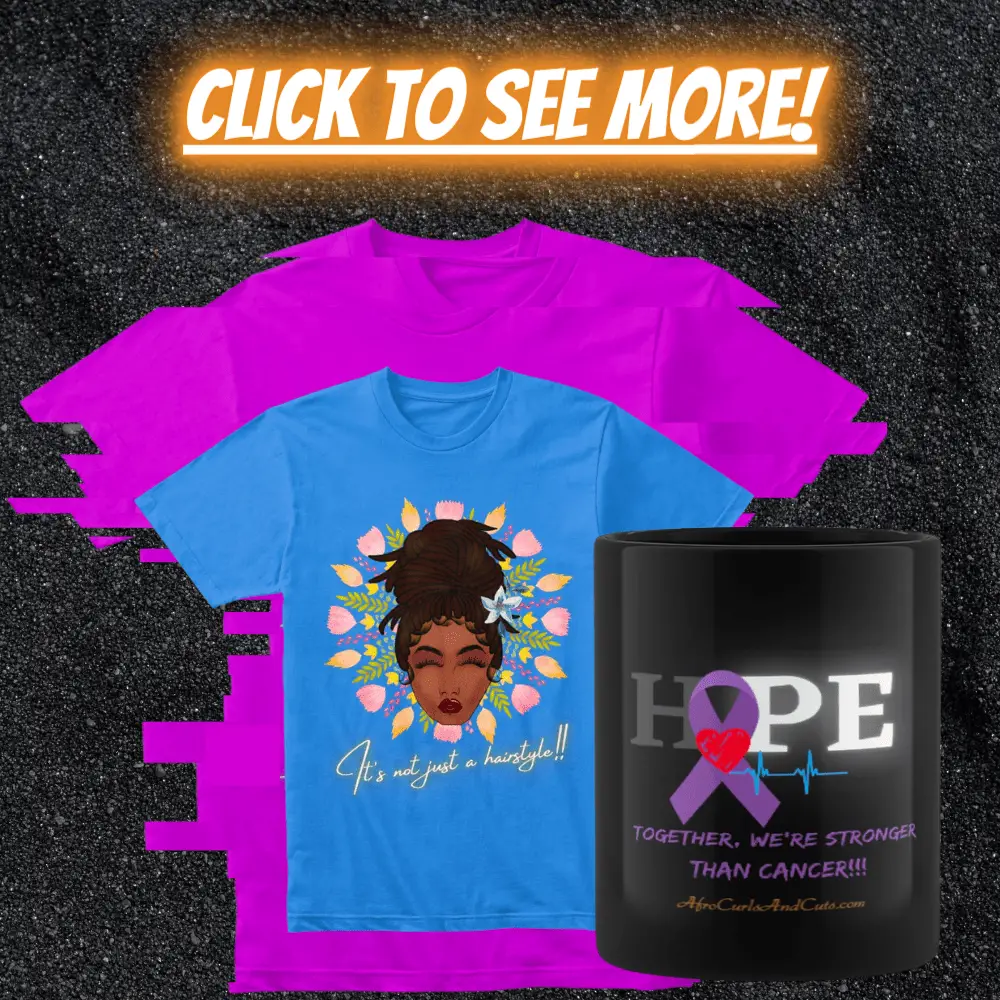 How to deal with Bad haircut anxiety?
Try relaxation exercises.

Prepare by keeping your hair healthy.

Do some digging and research.

Go to a stylist during off-peak hours.

Talk to your barber or hairdresser about what style you want.

Bring someone positive with you.
Do relaxation exercises for haircut anxiety.
Mental health is often overlooked when it comes to hair care. But the truth is, your mental state can significantly impact how you feel about your hair. If you're feeling stressed, anxious, or down, it will be harder to love your hair.
According to psychologist Dr. Paul DePompo, deep breathing is one of the quickest and most effective ways to calm down. This could help you relax mentally and physically, making the haircut process less stressful.
You can also try progressive muscle relaxation, which involves tensing and relaxing different muscle groups in your body. This can help you focus on the sensation of relaxation and release any tension you're holding in your muscles.
Proper preparation to reduce nerves before haircuts
A little bit of preparation can go a long way in reducing anxiety. Showing up on time for your haircut appointment can help you avoid stress and keep you from feeling rushed.
The proper preparation will also keep you from irrational thoughts of getting an ugly haircut. Most of your anxiety about an awful haircut is likely due to your imagination. If you go in with positive expectations, you're more likely to have a positive experience.
Another tip while preparing for a haircut is healthy hair. The better condition your hair is, the more likely you will walk out of the hair salon happy with your new hairstyle.
But sometimes, no matter how much you prepare, you can't avoid feeling anxious about getting your haircut. I've often had a difficult time going to a new hairstylist. One, I don't do well in new environments, and two, I'm really particular about my hair.
What has helped me get immediate relief is bringing things that will keep me occupied. I usually bring my phone and headphones to listen to music or watch a movie… It really helps take my mind off of the situation.
Do some digging and research.
Getting a haircut can be a nerve-wracking experience, especially if you're going to a new salon or stylist. But doing some research beforehand can help you feel more confident and avoid a bad cut.
Fortunately, you can do a few things to minimize the risk of having a bad hair day. Use Yelp, Google, and social media to find reviews of salons and stylists in your area.
You can also ask friends or family members for recommendations. Once you've found a few options, read through the reviews and ensure they have a good reputation.
Look for stylists who have experience with your hair type and style, as they'll be more likely to give you the cut you're looking for. By following these simple tips, you can help ensure that your next hair appointment is anxiety-free.
Go to a stylist during off-peak hours.
A great way to help stay relaxed before a hair cut is to go during off-peak hours. If you can, schedule your appointment for mid-morning or early afternoon, when the salon is less busy.
Going to your barber or stylist when they're not as busy can also help you get more attention and avoid feeling rushed. I usually try to cut my hair on Tuesdays or Wednesdays since those are typically slower days.
It's all about doing things that will keep your anxiety levels low and help you feel more confident. Trust me, the person cutting your hair doesn't want you to be anxious either. Your stylist wants you to be happy with your haircut, so they'll do everything they can to put your mind at ease.
Talk to your barber or hairdresser.
Getting a good haircut is all about communication. If you're going to a new hairdresser or barber, bring in pictures of the style you want.
A terrible haircut occurs because of miscommunication between the client and stylist. Show your stylist a picture if you're not sure how to describe the haircut you want. This will help them better understand exactly what you're looking for.
In addition to showing pictures, be sure to communicate any concerns you have about your hair. If you're anxious about getting a haircut, tell your stylist. They can talk you through your grooming session to put you at ease and make sure you're comfortable.
Seek positive reinforcement
If you're feeling nervous about getting a haircut, it's important to seek positive reinforcement. This could involve bringing a best friend or family member to the salon with you.
Clinical studies have shown that seeking positive reinforcement can help people cope with anxiety. The presence of a trusted friend or family member can help reduce stress and improve your overall experience at the salon.
The important thing is not to let your feelings of anxiety dictate your behavior. If you can stay calm and positive, you'll be able to get the haircut you want without any problem.
Bad haircut anxiety frequently asks questions.
Here are some questions asked when dealing with bad cuts, short hair, different hair texture, or other hair concerns that may lead to major depression.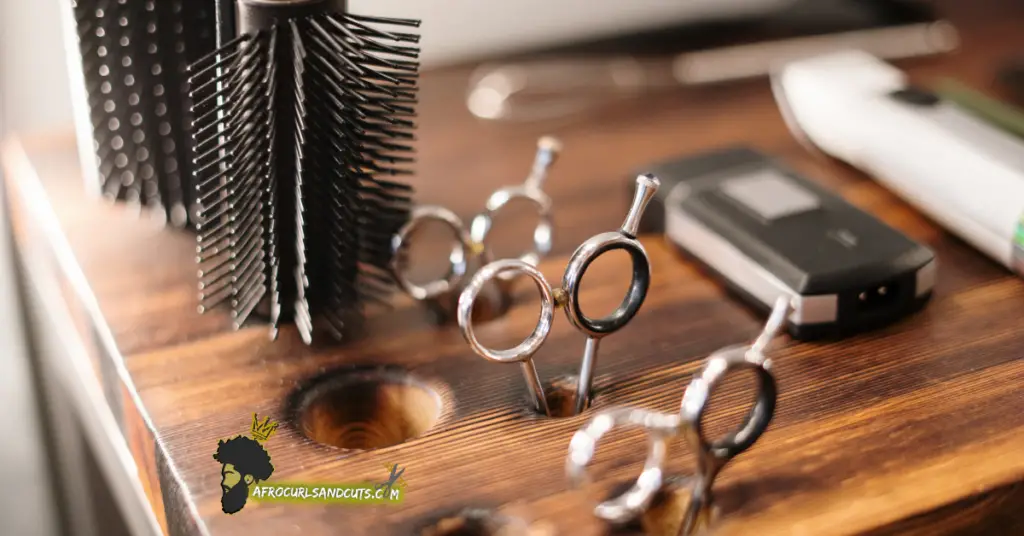 Why do I have anxiety about getting a haircut?
Many people suffer from anxiety about getting a haircut, even though it is a routine and necessary task.
There are many reasons why you may develop fear… Such as a bad experience in the past or witnessing someone else traumatic experience.
Your feelings may also be due to the fear of change. It can be difficult letting go of your long hair, especially if you have had it for a long time.
Another reason that may cause your uneasiness about going to a hair salon is social anxiety. You may feel self-conscious and anxious about meeting new people or being in new environments.
All of these things can contribute to your anxiety about getting a haircut.
How long does it take to get over a bad haircut?
Anyone who has ever gotten a bad haircut knows the struggle is real. You either have to deal with the awkward growth period or just make a radical change like adding hair accessories and hope for the best. But how long does it actually take to get over a style you don't like? 
The answer may surprise you, but according to a study, it takes between one to two and a half months to get over a bad haircut.
There are, of course, ways to speed up the process. If you're willing to put in the extra effort, you can try some at-home biotin treatments or use Filfort hair growth supplements.
But even then, it'll still be a long road to recovery for your poor, damaged strands. So our advice is simply to be patient and wait it out — after all, it is only hair; it'll grow back eventually.
Items you'll need to fix or hide a terrible haircut.
If you end up with an uneven layer or a wonky hairstyle, don't stress, there are a few things you can use to fix bad cuts on your own. You can find most of these items in your home or at an online retailer.
bobby pin

headband

hair products

curling iron

a mirror

scissors
These are all tools that could help improve your hair when you look in the mirror. By fixing the problem with your hair, you will start feeling better about your appearance.
How long does it take for a new haircut to settle?
A fresh haircut takes time to settle into its new shape. Depending on the style, it can take one or two days for your hair to get used to the new cut.
The first day is usually spent getting used to the new feel of your hair, and the second day is when your hair starts to take on its unique shape.
Your haircut should be settling into place by the end of the second day. If you're not happy with the way your haircut looks after two days, don't worry – it takes time to get used to a new style. Give it a few more days, and you'll be sure to love your new look.
So, nothing is wrong with your hair if it doesn't set right away. Some people's hair takes a little longer… So, don't worry about going back to the salon for a redo on your hairdo.
How does hair salon make your hair healthy?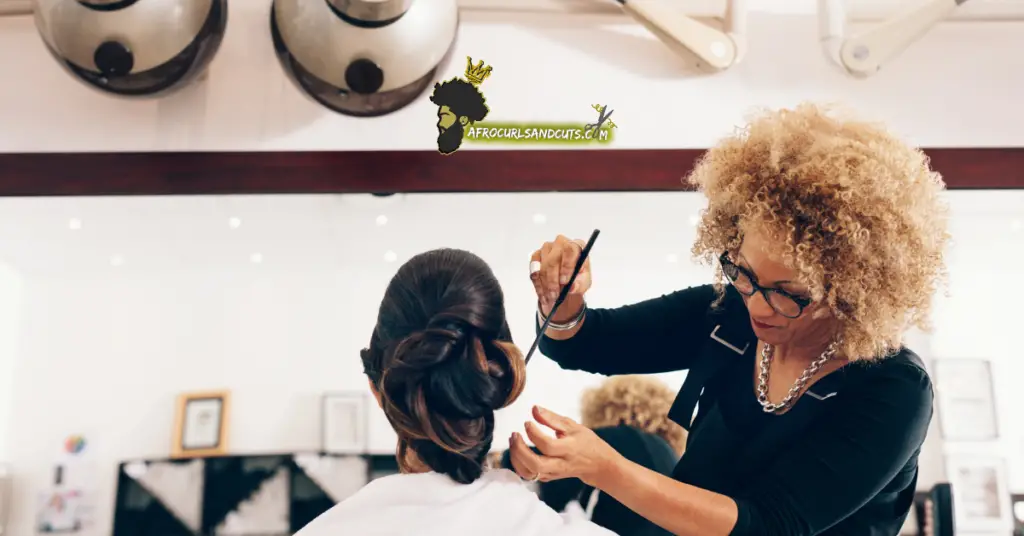 A good hair salon will have products available to make your hair healthy. This will ensure that your hair gets the nutrients it needs to stay healthy and strong.
They will also have stylists who know how to care for your hair so that it does not get damaged. Finally, a good hair salon will have a relaxing atmosphere to help keep you calm and relaxed while getting your haircut.
This is important for people who suffer from anxiety in their daily life. Stress is the number one reason why people lose their hair.
Hair salons and barber shops are optimal for people to improve their hair condition.
Is having a haircut good for your mental health?
A haircut can be a silver lining when everything else seems to be going wrong. A recent study at the University of Pennsylvania found that people who got a haircut reported feeling better about themselves and their appearance.
In addition, the people who got a haircut reported feeling less stressed and more relaxed. The reason for the change in mood allowed a sense of control during a time when they might feel out of control.
The sense of fresh start and a new beginning can be highly beneficial for people struggling with anxiety and depression. So take the bull by the horns and make an appointment with your local hair salon.
It's a way to tell the world that you're ready to move on. And that can be very good for your mental health.
Last thought about Haircut apprehension
When it comes to the hair on your head, bad haircuts can happen to the best of us. And it's not just about the way you look in the mirror; a bad haircut can also lead to serious nervousness and anxiety.
You are not alone in feeling this way. Haircutting phobia or trichophobia affects millions of people around the world. The good news is that there are ways to overcome this fear.
By following the tips in this article, you will be on your way to getting the haircut you want while reducing anxiety. So, take a deep breath and relax; your perfect haircut is just around the corner.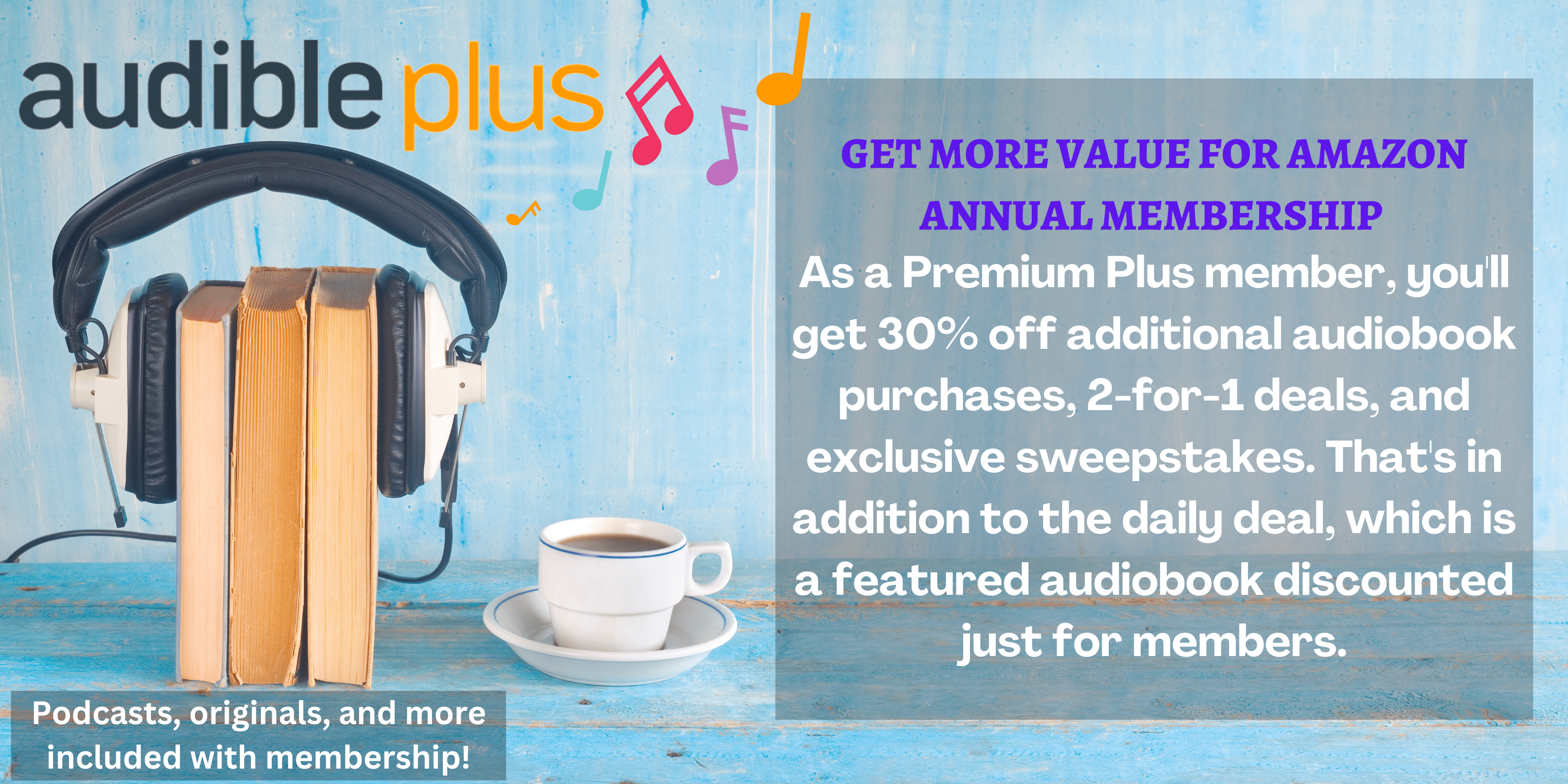 Click here for Amazon Annual Audible Membership!
Newsletter
Sign up for Afrocurlsandcuts.com newsletter to be first notified of events, promotions and most importantly fresh blogs articles!