We may earn money or products from the companies mentioned in this post.
Overview
This article contains information on anti-frizz treatment for your hair and the best hot tool practice to achieve silky smooth tresses.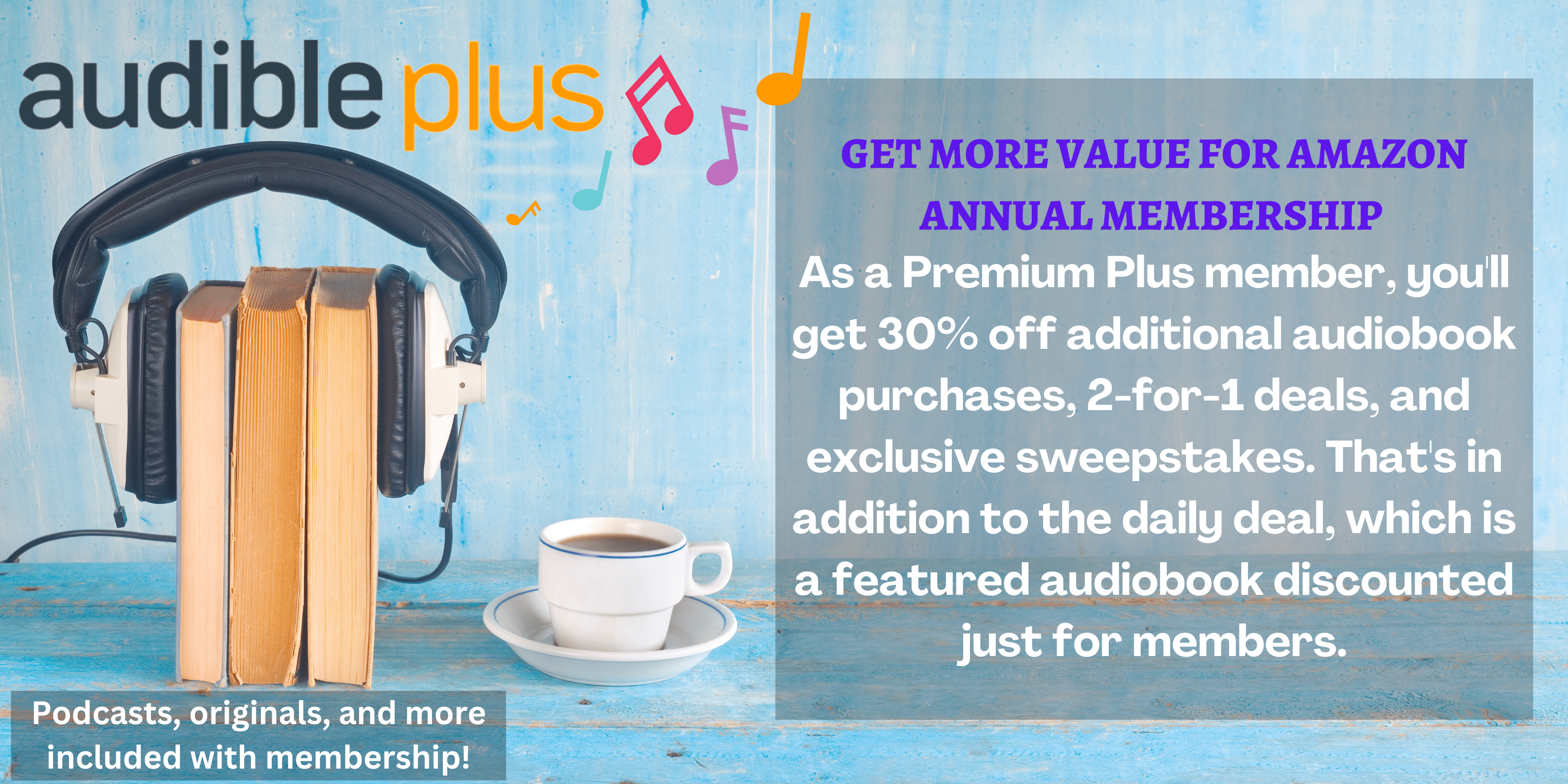 Click here for Amazon Annual Audible Membership!
Does your hair look like a nest instead of lying down flat? Do you want hair that looks shiny, strong, and does exactly what you tell it to? 
We understand how annoying it is to deal with frizzy hair, and we're here to help. We're bringing you different anti-frizz treatments to help cure the frizz.
Everyone loves great hair, from long, silky straight strands to full, tight, bouncy curls. The hair type no one wants to deal with is frizz. And thanks to the simple hair treatments for frizzy hair we've found, you won't have to!
Perfect hair is one frizz-free hair treatment away. Let's find it!
How Can I Prevent Frizzy Hair?
Taking care of your hair is a reflection of your overall self-care. A healthy, balanced diet is the best approach to do this. 
Lack of proper nutrients can cause hair to become lifeless or even fall out. You can also try these frizz-prevention techniques:
1. Don't go crazy with the shampoo.
Overwashing can cause hair to become dry and brittle, making it more difficult to manage. A few days in between washes is fine, even for greasy hair.
2. Cool it down a bit.
Frizz occurs more frequently when your hair gets hot. You can use either warm or cold water to wash your hair. Also, avoid putting your hair dryer or a curling iron on full heat. Before you blow your hair dry or style it, always use a smoothing or anti-frizz lotion to protect your hair.
3. The effect of humidity can be avoided by taking precautions.
You can't always hide from the rain and humidity outside, but you may take steps to save your hair. Covering your hair helps prevent it from soaking up the excessive humidity of the day. Don a head covering, such as a hat or a scarf. Serums that are left in the hair can be useful as well.
4. Protect your hair during workouts.
Exercise can quickly damage your hairstyle if you have frizzy hair. Wear a cap or bandana over your hair if you plan on doing sports or swimming outside or in chlorinated pools.
5. Prioritize your hair care routine.
No matter the weather or the intensity of your weekly workout, you can keep your sleek look by using weekly masks and anti-frizz treatments.
Related article Damaged Hair from Heat: 7 Best Stylist-Approved Treatments For Fried Hair!
Best Hair Treatment for Dry and Frizzy Hair
It's easy to chalk up hair frizz to natural hair texture, but hair becomes frizzy when it can't absorb moisture. 
Humidity tends to worsen the tress condition because hair cuticles are made up of overlapping scales that unlatch and float upward in the humid air. This makes your hair stand up rather than lay flat, producing the Einstein hair you're trying to fix.
Products that strip moisture from hair, such as heat styling tools, can aggravate hair frizz. The same goes for alcohol-containing styling products like gels and alkaline shampoos. Heat styling techniques can also damage hair, leaving it dry and prone to flyaways.
There's no need to go out and get the most expensive products; these home frizzy hair treatments can help restore moisture to your hair. 
You can easily fix your frizzy hair with a few simple substances and little research on the root cause. There's a bonus, too: more moisture helps boost hair health.
Here are a few tips to keep in mind when you're looking for the best hair treatment for frizzy hair:
Consider sulfate-free shampoo.

Avoid excess moisture.

Wash your hair less often.

Apply a deep conditioner or mask weekly.
Blow dry and flat irons coupled with the right hair care treatments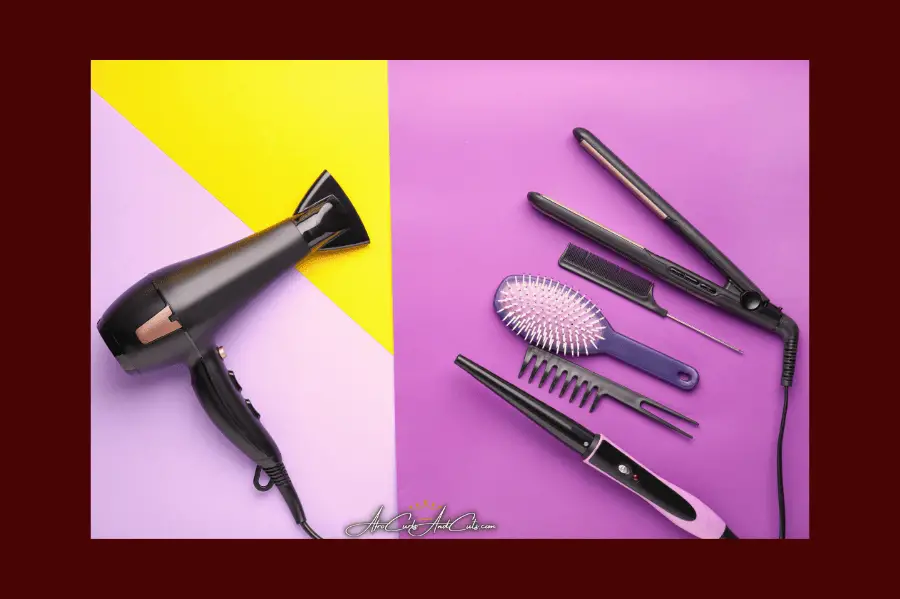 We all know flat ironing and blow drying frizzy hair can be a nightmare. If you do not use safe practices while blowing dry or flat ironing your hair, you could further damage your tresses.
Poor heat styling practice can strip your tresses of their natural oils, causing the hair shaft to become dry and brittle. It can even lead to frizzy ends, split ends, and breakage.
While you may use a quality hair dryer or flat iron for a Brazilian blowout or silk press, what about the products you use in your hair before heat styling? Are they doing more harm than good to your hair?
We will cover more about frizz control and haircare routine for super soft and high-shine curly tresses in the frequently asked questions section. Don't worry; your gorgeous tresses are in good hands!
You can read more about the Best Flat Irons for Natural Hair and the Best Blow Dryers for Natural Wavy Hair if you would like to learn more.
FAQ about frizzy hair treatments for shiny hair
This section will focus on answering some frequently asked questions about anti-frizz haircare routines.
Can Keratin Treatment be an effective solution for dry hair?
Yes, dry frizzy hair keratin treatments are essential to keeping your tresses healthy, hydrated, and looking their best. 
Keratin treatments can help nourish dry frizz hair caused by heat, chemically treated, humid weather, and more. 
I am positive you have seen Keratin treatments in magazines or on TV promising shiny hair that is frizz-free and manageable.
The scalp produces a natural protein called Keratin. The hair shaft natural keratin production is a protective protein layer that helps eliminate frizz and create a smooth cuticle.
When this protein is absent, it can lead to frizzy, dry hair. In this case, a Keratin treatment can replenish the scalp's protein levels, resulting in healthy-looking hair.
This frizz treatment can work for all hair types, including curly, wavy, straight, and coiled. Different Keratin treatments are available, so it's best to consult a professional stylist to find the right one for you.
If you want to learn more, read Effects of Keratin on Curly Hair.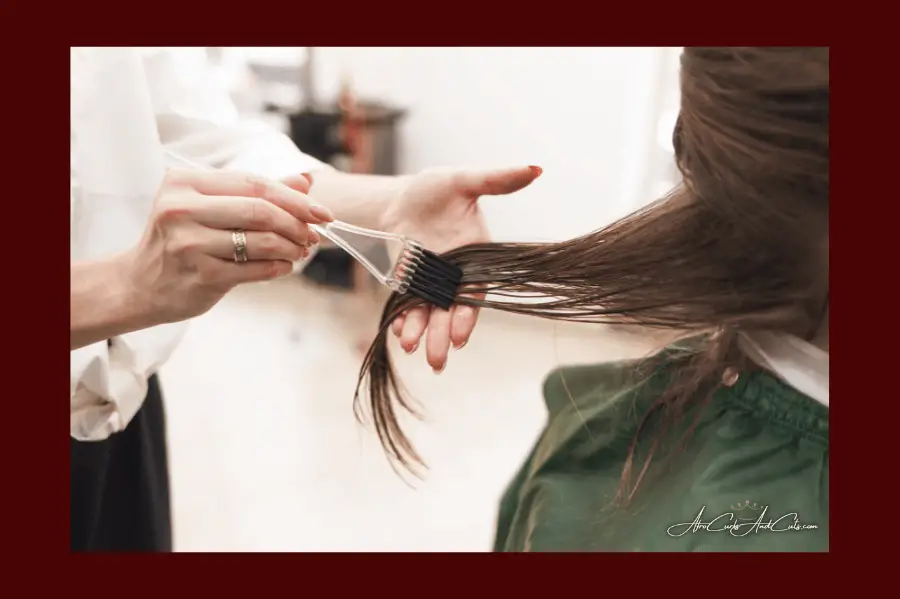 How Do You Control Frizzy Hair Naturally?
A few simple home remedies for dry and frizzy hair can hold the hair solution you need. These easy-to-find natural remedies for frizzy hair include:
Avocados:
Apple cider vinegar:
The optimal pH range for hair is between 4.5 and 5.5, an acidic range. The hair's cuticles stay tight and flat when the hair's pH is in this sweet spot. Extreme alkalinity can cause the cuticles of the hair to open, making the hair look frizzy.
Apple cider vinegar is an Alpha hydroxy acid; anecdotal evidence suggests it may help control frizzy hair if applied topically. 
While this hypothesis needs further investigation, using apple cider vinegar to eliminate product buildup might result in shinier hair.
Argan oil:
Moisturizers like oleic acid and linoleic acid can be abundant in argan oil, and it's a good source of vitamin E and other antioxidants. Many people who use 

argan oil

 for their hair believe that it can shield it from damage caused by exposure to heat. There is, however, no empirical proof for these claims.
What can I do about extremely frizzy hair?
The level of frizz-free hair treatment you need is entirely up to the state of your hair. 
It would help if you always opted for safer hair products tested to contain healthy elements and avoid ones that contain alcohol or harsh solvents like sodium lauryl sulfate.
A few options that might help tame your unruly locks are listed below:
Hair Serum:
The serum acts as a protective coating, making the hair more shiny and resistant to humidity. Even though hair serum can't repair the damage, it can help keep moisture in your locks by shielding them from the elements. Look for a hydrating serum if you want to tame your frizz.
Leave-in Conditioner:
After shampooing, you can use a leave-in moisturizer the same way you would any other conditioner. The main distinction is that you leave the conditioner in your hair rather than wash it out. Moisture is great for taming frizz by 

adding smoothness and moisture to dry hair

.
Hair Mask:
There is some evidence that regular use of a hair mask can help maintain your hair's health, hydration, and smoothness by loading it with concentrated amounts of the ingredients your hair needs.
How Can I Style Frizzy Hair?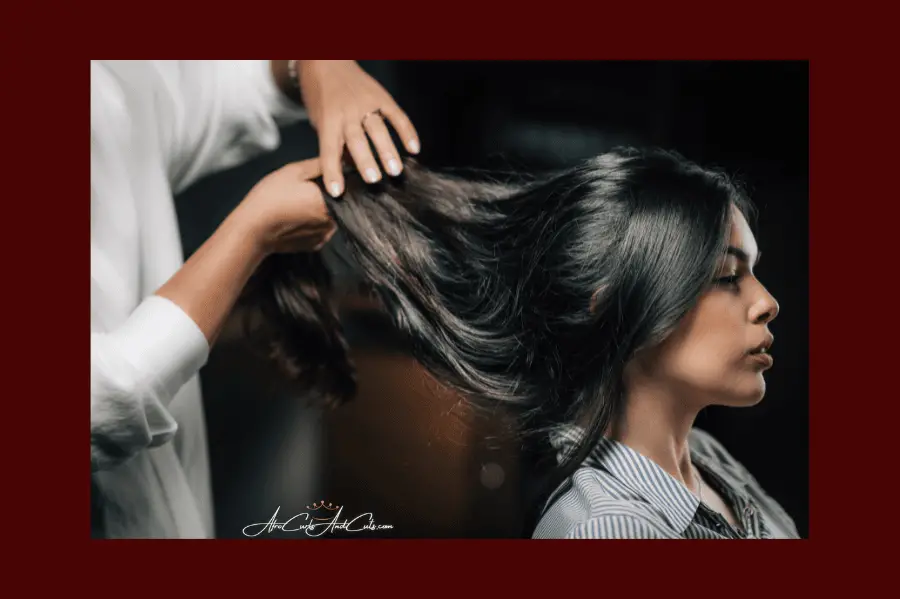 You'll first need to find out how much of your hair is actually damaged or if it's just frizzy. It's important to take off as much of the damaged hair as possible so that you can start from a healthy place.
Curling your hair:
Curls are a great way to tame frizz and show off their natural shine if your hair is long and thick.

Use a heat protectant and leave-in conditioner on your hair before you style it. 

Wrap sections of hair around the curling iron's barrel to create curls. Avoid clamping your hair; it can cause damage. Curling random sections of hair can give volume and texture to naturally wavy or curly hair.
Try braids:
Another great way to tame unruly locks is with loose braids. Braids still add texture to your locks, whether you have dry or damp hair. 

After you've braided your hair, use a small amount of hairspray to keep the strands in place. 
Check out Cornrows for Improving Your Overall Hair Health if you would like to know more about this fantastic style.
Updos and buns:
Use a leave-in conditioner by rubbing some into your palms and running your hands over your hair before pulling it up into a messy bun. 

After you've clipped or pinned your hair into place, give it a little smooth over at the crown for a polished final look. Hair that is somewhat moist is easier to draw back into a neat style.
Do not let your hair's frizz cause you stress. Managing frizzy hair is simple with the correct routine maintenance, hair care products, and simple styles.
Conclusion
Having curly, frizzy hair types can be difficult, but it's not impossible with the appropriate products and techniques. We hope you've found these tips for controlling frizz and enhancing curl definition useful.
It's important to try several anti-frizz treatments, approaches, and products to determine which ones are best suited to you. And remember that sometimes, your hair is not actually frizzy; it's just curly.
If you found value and enjoyed this article, please like, share, and subscribe to AfroCurlsandCuts.com! Don't forget to check out our social media accounts as well.
Newsletter
Sign up for Afrocurlsandcuts.com newsletter to be first notified of events, promotions and most importantly fresh blogs articles!